How Chaka Khan Really Feels About Jazmine Sullivan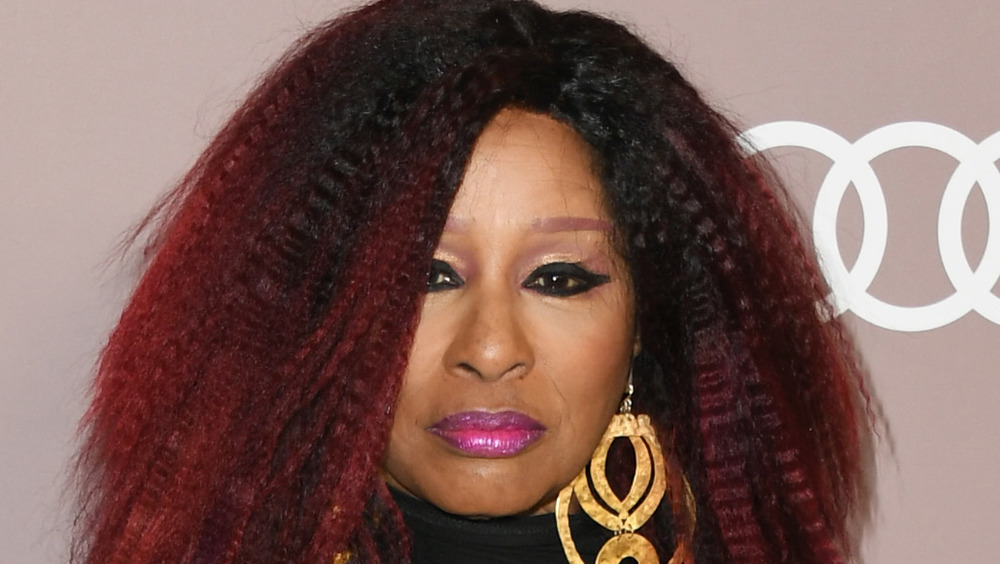 Jon Kopaloff/Getty Images
With a vocal talent as great as Chaka Khan, it is expected that she would be the ultimate diva. For most artists of the newer generation, a chance to work with the Grammy award-winning megastar would be the opportunity of a lifetime. However, Chaka Khan isn't too optimistic about collaborating with any newer artists — especially the women. As she stated in a 2020 interview with Vlad TV, the "Ain't Nobody" singer is disinterested in working with female artists: "I don't want to sing with another woman. I ain't got nothing to say with a woman. You say it by yourself." 
Khan is also quite outspoken about how she feels about other female artists, including her previous collaborator Ariana Grande. Although Khan's opinion on collaborating with female artists stands firm, it seems like there's only one artist that can change that: Jazmine Sullivan. Read on to find out how Chaka Khan really feels about Jazmine Sullivan.
Chaka Khan would do a Verzuz battle with Jazmine Sullivan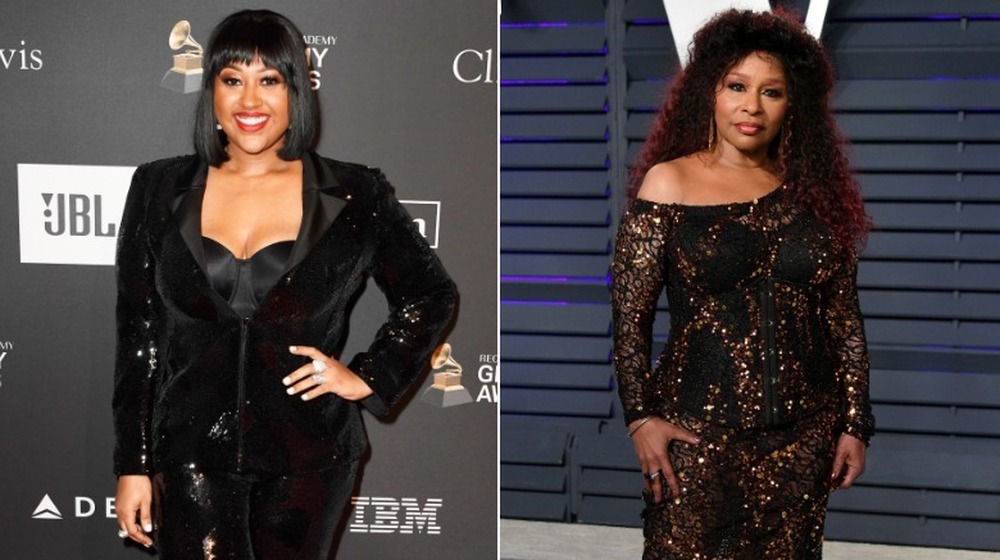 Frazer Harrison, Dia Dipasupil/Getty Images
Aside from not wanting to collaborate with female artists ever again, Chaka Khan also has a pretty firm answer on whether or not she would participate in a Verzuz battle: "Hell to the no!" In an interview with comedian Luenell, Khan said she believes every artist is in their own lane. "We don't need no script, we don't need fun and games, we don't need no battles, we don't need no bulls**t," Khan said in October 2020. "I'm not here to play! I wouldn't battle nobody. It's not a competition."
As her opinion stands for any other artist, it seems that Khan has a change of tune when it comes to R&B songstress Jazmine Sullivan. In a February 2021 interview, Khan says she wouldn't mind doing a Verzuz battle with the "Pick Up Your Feelings" singer. "I was thinking about maybe doing one with Jazmine Sullivan. I would prefer to do something like that with a younger artist, you know?" Khan told Essence. "People who are multi-dimensional. Not the flat surface of the same people from the same time and era. It needs just a little more dimension. I would consider that." As far as her feelings about social media users' Verzuz wish lists, she bluntly says, "Too bad." 
Now, that would be a battle worth watching.