The Real Meaning Behind Jazmine Sullivan's 'Pick Up Your Feelings'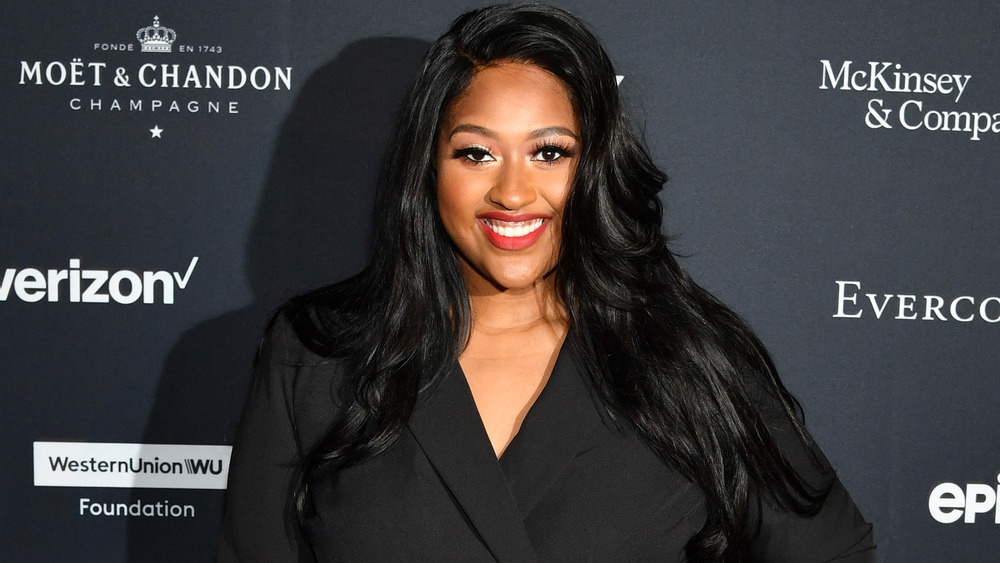 Slaven Vlasic/Getty Images
Whether you're in a relationship or single and ready to mingle, nobody can resist singing their heart out to a good breakup song. Fortunately, we have artists such as Jazmine Sullivan who can adequately express how we feel about our lovers, be they current, former, or imaginary. The "Let It Burn" singer broke into the R&B scene in 2008 with the vengeful "Bust Your Windows" single, telling the story of a scorned lover who took her anger out on an ex's car (via Pitchfork). Sullivan would also go on to experiment with different sounds such as reggae and disco, proving herself to be musically inclined to take on any genre. 
After taking a three-year hiatus from the music industry in 2011, per Hello Beautiful, Sullivan returned back to the studio in 2015 to release her third studio album Reality Show. After releasing her 2017 single "Insecure" for Issa Rae's popular HBO series, we didn't hear much from Sullivan. However, Sullivan is making another comeback in 2021, and she's not playing fair — you may just want to take her advice and "Pick Up Your Feelings." Read on to find out the real meaning behind Jazmine Sullivan's comeback hit single.
'Pick Up Your Feelings' is about moving on from an ex-lover unapologetically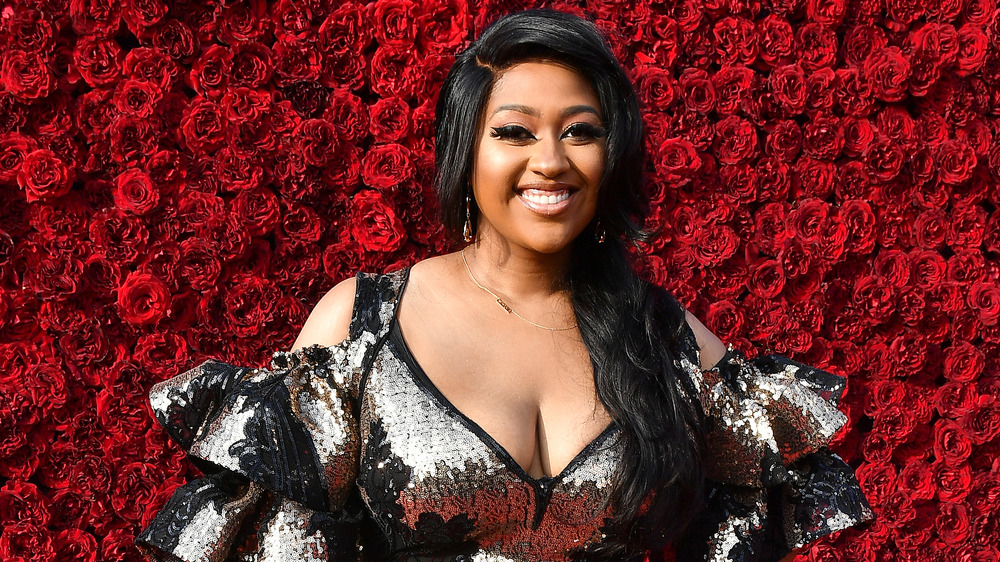 Paras Griffin/Getty Images
In late August 2020, Jazmine Sullivan released "Lost One," her first single since 2017, per Rolling Stone. The acoustic-heavy track features Sullivan's sweet pleas to an ex-lover to not move on too fast and forget about her. Although the ballad sings of hope that the ex-lovers will work things out, Sullivan doesn't keep the same energy for too long.
When the Heaux Tales singer released "Pick Up Your Feelings" in November 2020, Sullivan sang out her emotions to a different tune. "Pick Up Your Feelings" is on the opposite side of the spectrum of a breakup, where Sullivan is leaving the past behind her and moving on. Sullivan reveals she's tired of chasing her ex-lover in the lines: "You're off the lease/ Run me my keys/ No more poppin' up to hit it, yeah/ I ain't even got the miles to trip on you." In the second verse, Sullivan doubles down on her decision to move on from her previous relationship and not look back. She sings: "Just for you to go and break my heart again/ I learned my lesson (Last time)/ Woah, and I ain't comin' (Back now)."
Furthermore, she's telling her former beau to "pick up your feelings" in addition to all the other things they left in her apartment. We don't know who exactly Sullivan dedicated this song to, but we can all relate to the feeling of leaving some extra baggage behind us.