The Truth About Jazmine Sullivan's Boyfriend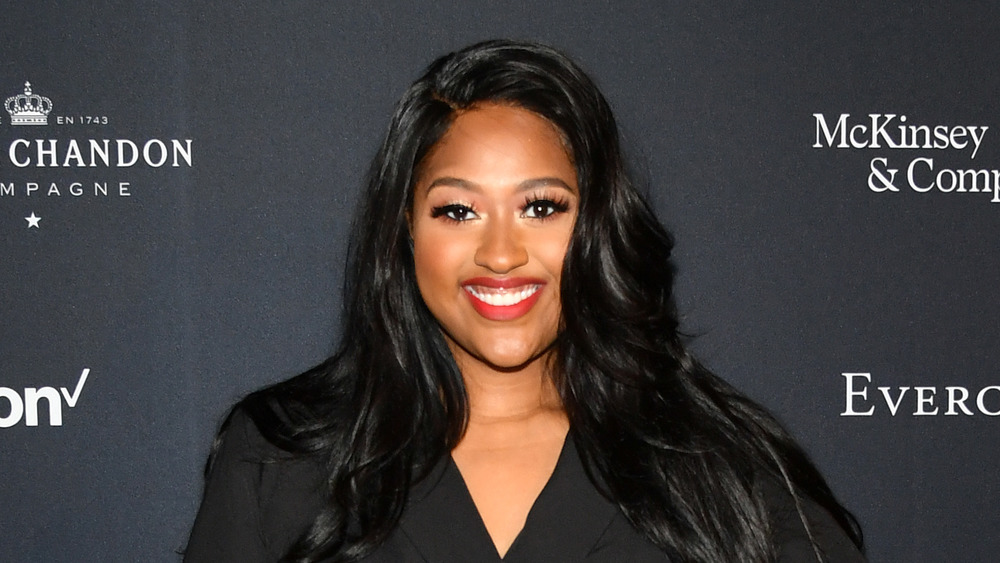 Slaven Vlasic/Getty Images
Jazmine Sullivan, the R&B artist who gave us the album, Fearless, isn't done wowing the world — even after her incredible weight loss transformation. After slaying us with hits like "Bust Your Windows," she's collaborated with H.E.R. to bring us "Girl Like Me," a single that brings a totally fresh perspective to love and sex. It's seriously awesome and we love a song that brings up Tinder because... well... reality.
News broke that Sullivan will be singing the National Anthem with country music star Eric Church at the Super Bowl LV in Tampa, Fla. It's going to be a great performance and Church already thinks so too. He told People in January 2021 that Sullivan's voice "floored" him. "I'm not missing a chance to sing with her," he told the outlet. He's got that right.
Sullivan's got the voice and she's also got the love, thanks to her boyfriend, musician and producer Dave Watson. Here's what we know about this lucky guy.
Dave Watson has recorded some of Jazmine Sullivan's songs
Jazmine Sullivan might sing about breakups and Tinder but she's already got the love thanks to boyfriend, Dave Watson. He's big in the music scene and is a musician himself as well as a producer, according to the Los Angeles Times. They've been dating for several years, as the outlet points out, and back in 2017, they had a cute exchange on Twitter. He wrote "hey beautiful," to which she replied, "hey bae" with a kissing emoji.
Watson has also had a significant impact on her music. Sullivan actually recorded her hit "Lost One" with Watson, a dreamy breakup song about accepting the end of a relationship that's as honest as they come. The lyrics plead, "Don't have too much fun without me/ Please don't forget about me/ Try not to love no one." See? Honest.
Watson's Instagram is a treasure trove of musical moments, featuring both himself in the studio or at the drum set and shots with Sullivan. There's one great shot of him working in the recording studio with the funny caption: "She don't like me she just love my potential...." The caption may be a The Weeknd lyric, but from the look of things, Sullivan both likes him and already knows his potential.