Inside Jazmine Sullivan's Weight-Loss Transformation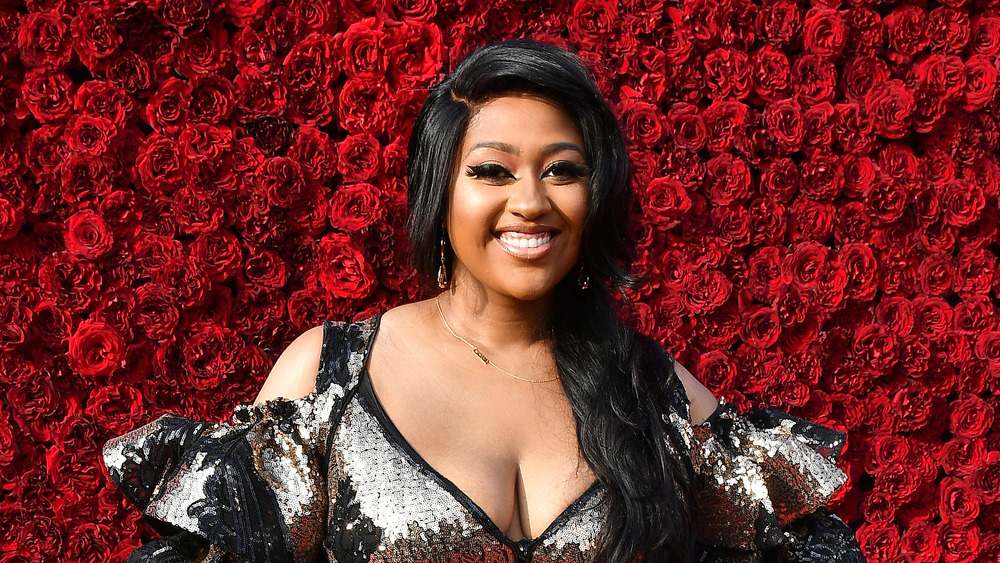 Paras Griffin/Getty Images
Singer and songwriter Jazmine Sullivan turned heads in October of 2020 when she debuted a more slim and trim version of herself whilst filming the music video for her single "Lost One." In an effort to promote the video, Sullivan uploaded a photo of herself on set in late September of that same year with the caption, "On set of LOST ONE video shoot. Coming soon," followed by a red heart emoji.
Unfortunately, it only took moments before the internet trolls and body shamers got to work criticizing Sullivan for what they perceived and assumed to be unhealthy dieting tactics, as reported by BET. "Omg i don't know if this skinny is good on you," one user said, while another warned her of the dangers of hasty diet plans. "I hope that is from natural dieting mama.cause If not .it won't last.be careful."
Sullivan, however, simply wasn't here for it and immediately fired back at the outspoken critics via her Instagram Story. "Last week some people dragged me saying I look sickly. I'm honestly a size 12. 180 lbs," the 33-year-old wrote at the time. "There's nothing skinny abt me but my neck. I'm 5'8 however, so I sometimes photograph a little leaner than I am. But I ain't skinny and that was never my goal," she emphatically declared to her haters.
So, what caused all the chatter about Sullivan's perceived dramatic weight loss? Keep reading after the jump!
Jazmine Sullivan adopted a vegan diet, along with her mother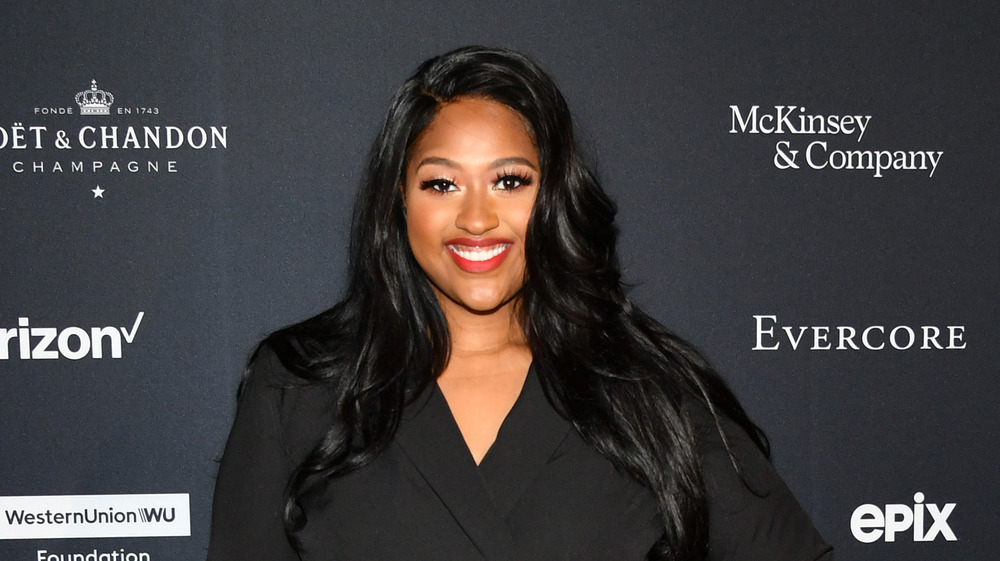 Slaven Vlasic/Getty Images
As it turns out, famous singer Jazmine Sullivan's new vegan diet was the reason for her changed appearance. And her lifestyle change was all in an effort to stand in solidarity with her mother who was diagnosed with cancer, as reported by BET in October 2020.
Sullivan took to her Instagram Story to put the gossip to rest once and for all. "My goal was to support my mother thru her battle w cancer by going vegan with her, and in turn it helped me as well. And I feel really good," she confessed. 
But it appears her new healthy lifestyle has given her a different outlook on life. "I have a lot of things to work on in my journey and am not nearly the model for health and fitness. But I'm trying... And I'll continue to do so w my momma! Bless ya'll, love ya'll," Sullivan said. She then signed off with two very important reminders: "Stop talking bout people. Vote in November!" And with that she was OUT. Onward and upward!