What Alex Trebek Wants His Fans To Know About Cancer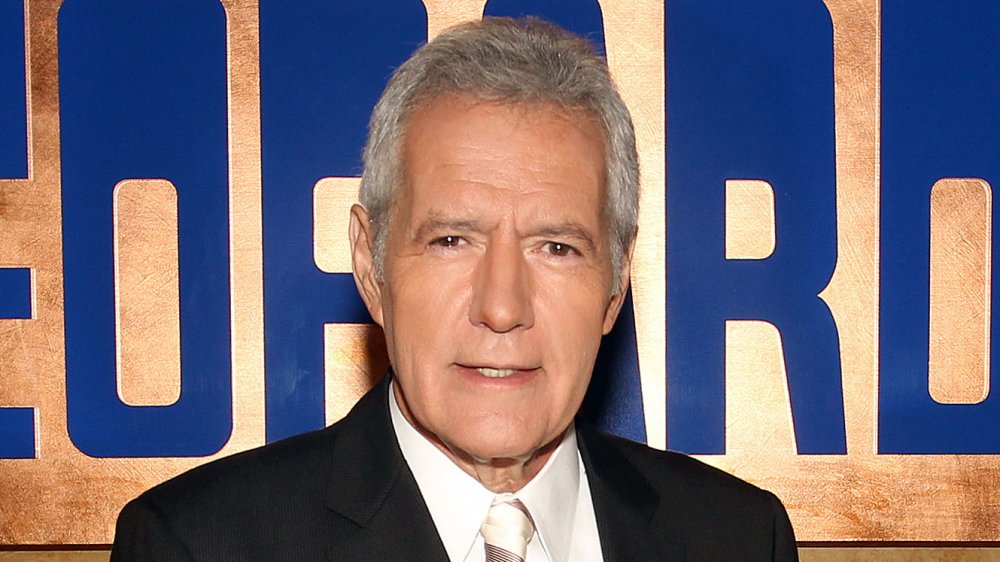 Frederick M. Brown/Getty Images
Celebrities and well-known figures are under no obligation to share their personal health issues — and some stars have chosen to hide their battles with cancer — but longtime Jeopardy host Alex Trebek bravely decided to open up about his private life when he revealed his stage 4 pancreatic cancer diagnosis in March 2019. Trebek, who was 78 at the time of his diagnosis, said he chose to be transparent about his illness because "being open" is his "longtime policy," and he wanted to prevent fans from reading or hearing "some overblown or inaccurate reports" regarding his health. "I plan to beat the low survival rate statistics for this disease," he said in a video message to viewers.
Although transparency is a commendable trait, it isn't the only reason Trebek opened up about his prognosis. That's because there's something very important Trebek wants his fans to know about cancer, and he has gone out of his way to raise awareness about this particular issue.  
Alex Trebek encourages fans to remain vigilant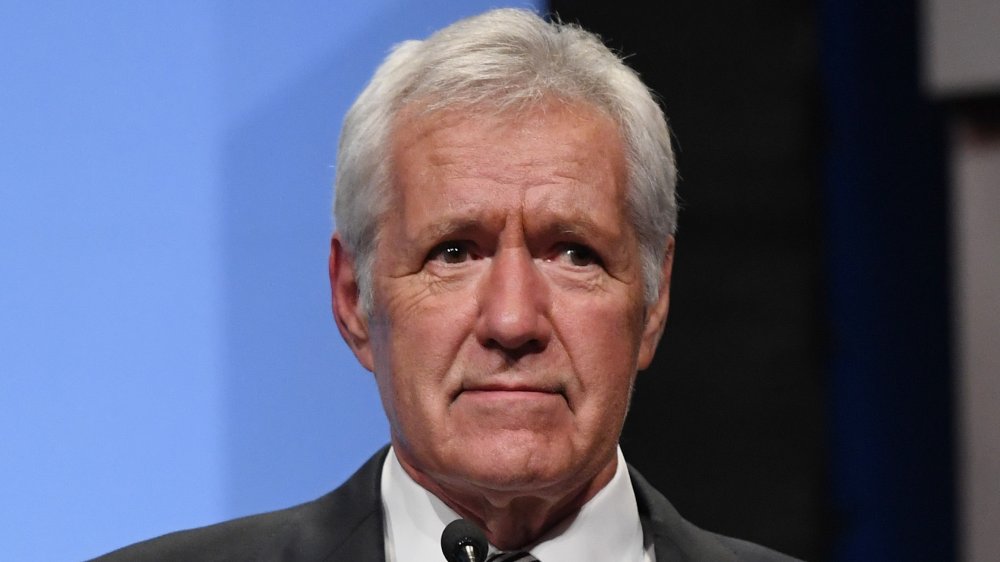 Ethan Miller/Getty Images
After Alex Trebek revealed his cancer diagnosis, his health experienced some intense ups and downs. In May 2019, Trebek revealed that he had gone into remission and that doctors were shocked because his tumor was shrinking at a "mind-boggling" pace, as he noted to People. However, shortly after stopping chemotherapy in August 2019, Trebek faced a major setback when he switched from chemotherapy to immunotherapy, a type of "treatment that uses certain parts of a person's immune system to fight" diseases, according to the American Cancer Society. "I lost about 12 pounds in a week and my numbers went sky high — much higher than they were when I was first diagnosed, so the doctors have decided that I have to undergo chemo again," Trebek explained on Good Morning America.
To raise awareness about the disease, the iconic game show host appeared in a video supporting the World Pancreatic Cancer Coalition on Nov. 21, 2019, which also happens to be World Pancreatic Cancer Day. Trebek highlighted symptoms people should not ignore. "I wish I had known sooner that the persistent stomach pain I experienced prior to my diagnosis was a symptom of pancreatic cancer," he said. Other symptoms could include fatigue, weight loss, and blood clots.
Trebek's PSA is crucial because the American Cancer Society estimated that 56,770 people were diagnosed with pancreatic cancer in 2019.
Every person is different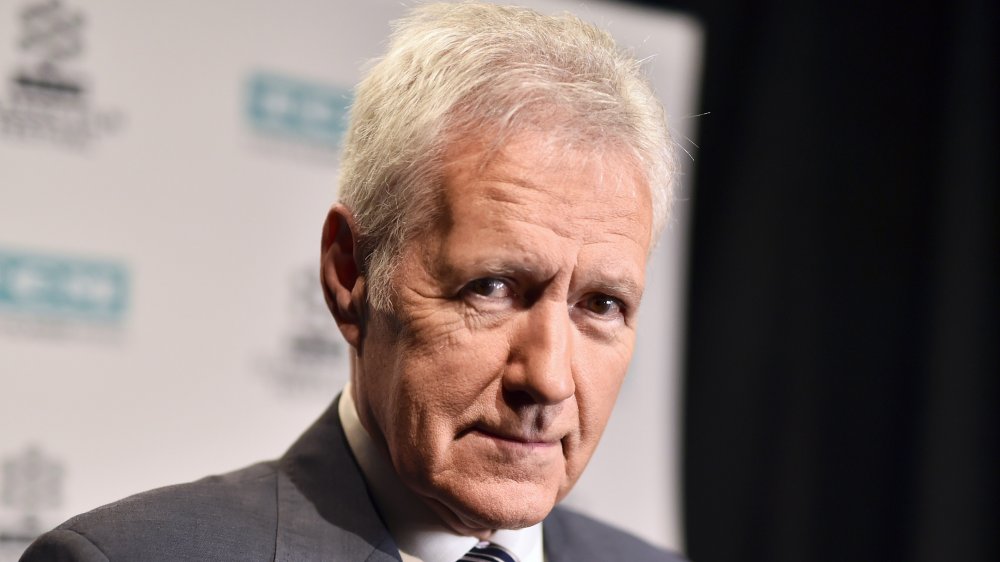 Emma Mcintyre/Getty Images
It's one thing to open up about your cancer diagnosis, but it's another thing to keep the world updated throughout your medical journey. Although Alex Trebek didn't have to let people know about his health setback in September 2019, he did the public a great service by speaking out about his journey. His honesty demonstrates that every patient is different and that a person's health is very fluid. 
Trebek's up-and-down treatment experience may be relatable to others contending with this disease. According to the Pancreatic Cancer Action Network (via the Los Angeles Times,) "It is not unusual for pancreatic cancer patients to initially respond well and then to require further treatment. Most patients will continue on chemotherapy as long as it is effective." When it comes to health and wellness, education is power, so Kudos to Trebek for using is stardom to help others. 
Of course, there is more to the veteran Jeopardy host than his ongoing cancer diagnosis, as we've carefully outlined in the untold truth of Alex Trebek.