The Real Meaning Behind Jazmine Sullivan And H.E.R.'s 'Girl Like Me'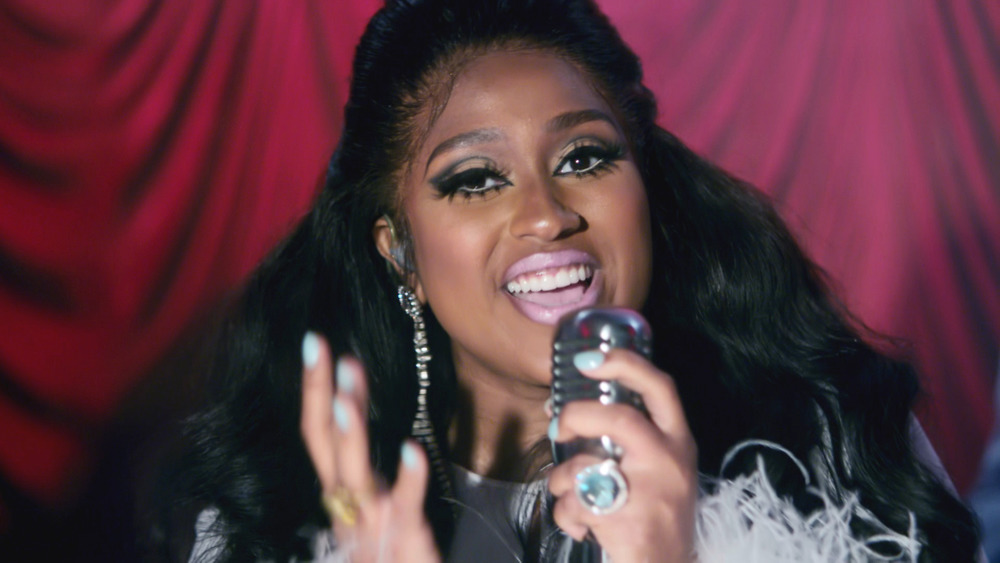 2020 Soul Train Awards/Getty Images
Jazmine Sullivan became an instant legend of the popular R&B genre with her 2008 smash hit "Bust Your Windows," and now she has teamed up with singer-songwriter and multi-instrumentalist H.E.R. to bring us the song "Girl Like Me."
Sullivan, who has earned 12 Grammy nominations over the years, recently released her new album Heaux Tales, which debuted at No. 4 on the Billboard Top 200 chart, per The Hollywood Reporter. Two-time Grammy award-winner H.E.R. has always been a fan of Sullivan, according to Pitchfork, and collaborated with Sullivan on "Girl Like Me."
The song, which features H.E.R.'s smooth guitar-playing, was written from the perspective of a heartbroken woman who has been left for somebody else. Its lyrics repeat the warning, "You gon' make a hoe out of me." Sullivan and H.E.R. sing that there is "no hope for a girl like me," comparing themselves to "gold diggers" and strippers in "Fashion Nova dresses." But what is the meaning at the heart of these pained lyrics?
Jazmine Sullivan's new album presents different female perspectives on love and sex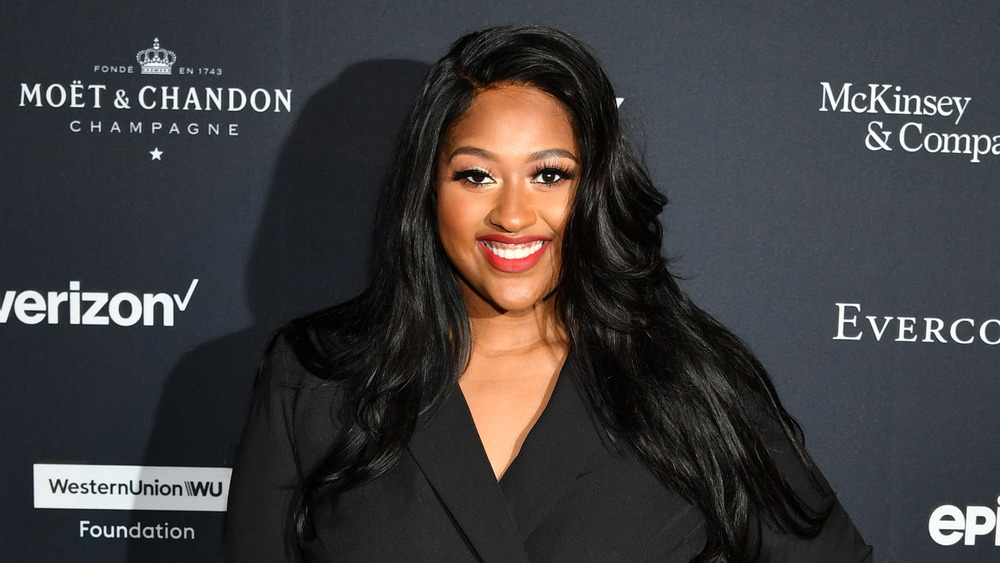 Slaven Vlasic/Getty Images
Jazmine Sullivan's new album is made up of eight songs and spoken-word "tales" from different women sharing their experiences with love and sex. In a statement, Sullivan said that she wrote Heaux Tales to "give voice to every woman" (per Rolling Stone).
"We're deserving of respect whether we work as a CEO of a company or if we're strippin'," Sullivan stated. "It's about a woman deciding how she wants to present herself to the world and not being told or influenced by anyone but her gotdamn self."
"The truth is, women of all ages have been called a 'heaux' at some point in life, whether deserved or not, by some man trying to put us in our place — a place designed to keep us under control, out of the way and usually beneath them," she added. "Women are over feeling ashamed about the decisions we have made, or chose to make, in regards to our bodies."
This is Sullivan's first album since 2015's Reality Show, per Pitchfork. Sullivan told British Vogue in January 2021 that she experienced severe writer's block while preparing this album, and felt intense pressure because it had been six years in the making. "I was in tears. I was really upset," she confessed. "I had never really gone through it to that degree."
Jazmine Sullivan and H.E.R. focused on women's insecurities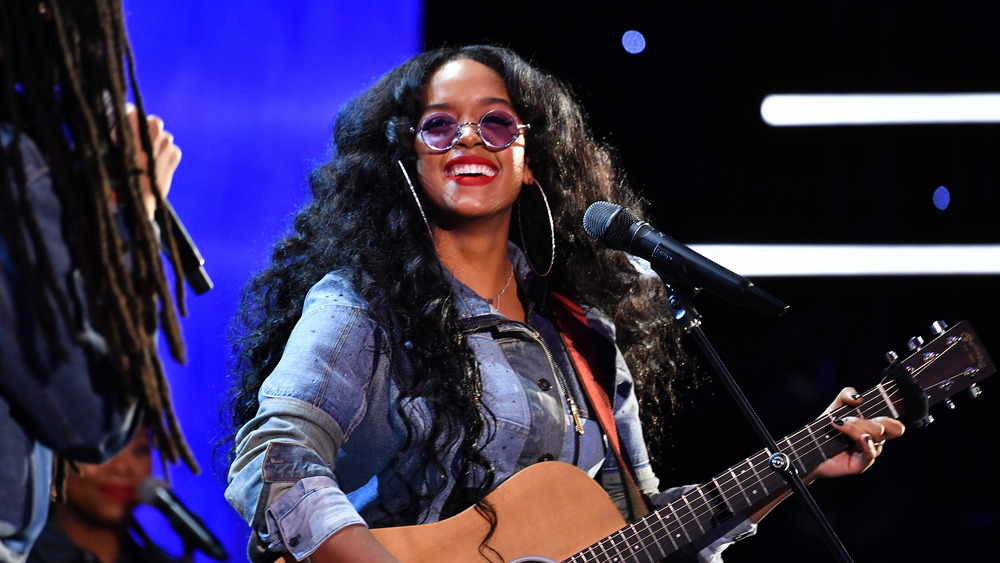 Paras Griffin/Getty Images
Jasmine Sullivan's collaboration with H.E.R. was released as a single before Heaux Tales dropped. The song, "Girl Like Me," expresses a feeling of inadequacy, which Sullivan told British Vogue has been exacerbated in young women by social media.
"I'm not overtly sexy and I don't try to be, and I'm also not the standard for sex appeal," she explained. "The women that are praised and given the most love and the most likes have been made to look a certain way and they've got the biggest budgets and brands. If you don't fit that mould, you'll kind of be like, 'Okay, where do I fit in? Who will love me or who will think I'm attractive?' I think that's a lot of why people feel that song ["Girl Like Me"] and particularly the tale before. It's because we all question ourselves."
Sullivan and H.E.R. will both sing at the Super Bowl on Feb. 7, 2021, as The Hollywood Reporter announced. Sullivan will team up with country singer Eric Church as they perform the National Anthem together, and H.E.R. will sing "America the Beautiful."