Why Chaka Khan Refuses To Work With Ariana Grande Ever Again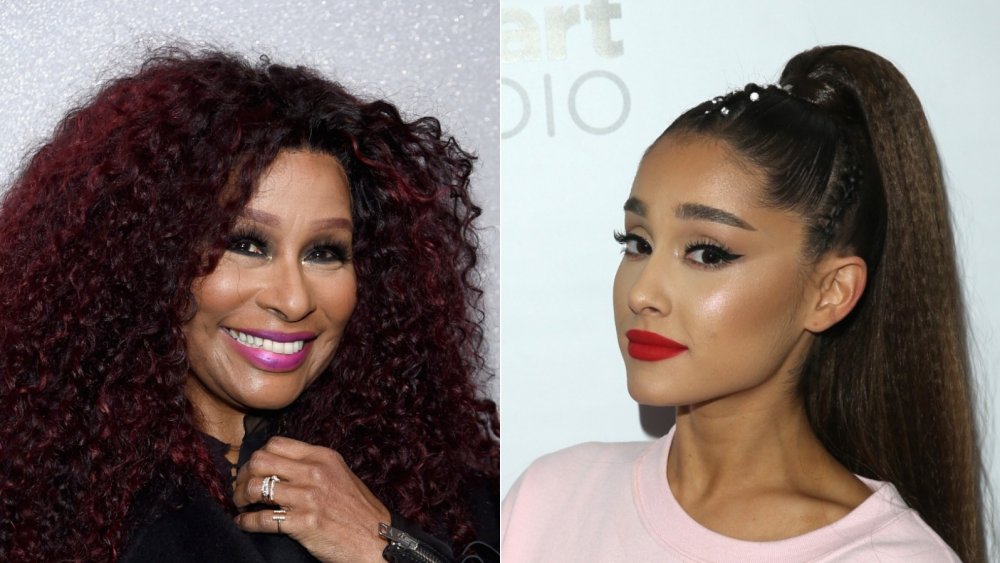 Jamie Mccarthy, Jesse Grant/Getty Images
It's rare nowadays that legendary musical divas collaborate with newer talents. Although it may be a dream to collaborate with some of the greatest vocal powerhouses, sometimes that never happens for artists. Unfortunately, for any female musicians looking to collaborate with singer Chaka Khan, she's NOT having it! The "I'm Every Woman" singer sat down with Luenell on the YouTube channel VladTV and explained that she is disinterested in working with any more divas: "I don't want to sing with another woman. I ain't got nothing to say with a woman. You say it by yourself."
Khan's reasoning isn't as random as it may seem. Khan's experience with one female artist in specific seemed to leave a bad taste in her mouth: Ariana Grande. After a one-time collaboration with Grande in 2019, Khan came down to the conclusion that she's not looking to make music with no "heifer." Here's the reason why we won't ever get another Khan/Grande bop ever again.
Chaka Khan thinks Ariana Grande is 'good on her own'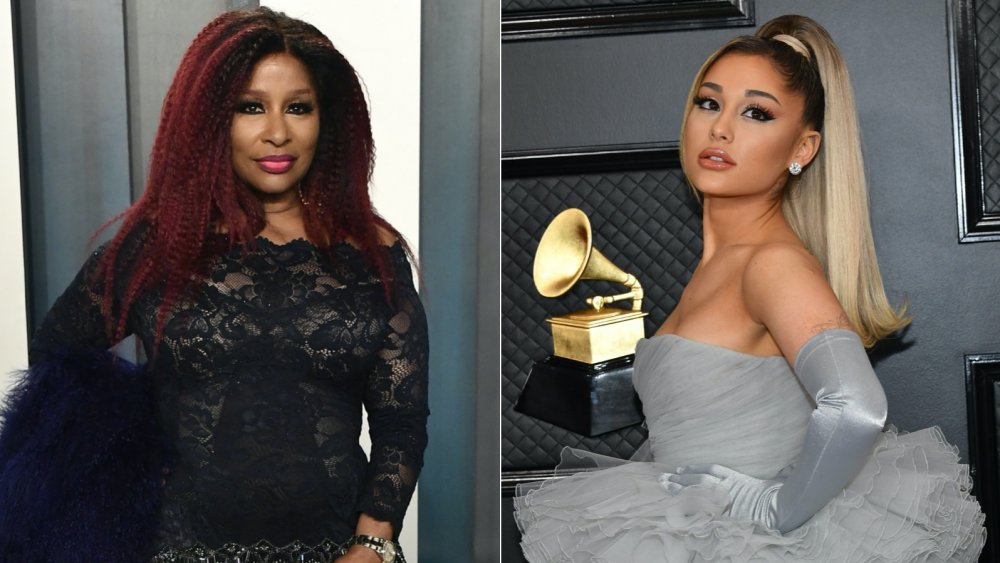 Frazer Harrison, Amy Sussman/Getty Images
Chaka Khan has never been afraid to tell it like it is. That's why it's no surprise to us that Khan had a few choice words for Ariana Grande. When asked if she would work with the "Sweetener" singer once more, Khan said, "F*** her."
Khan and Grande collaborated in 2019 on "Nobody," a track from the Charlie's Angels reboot soundtrack. This isn't the first time Khan gave the Grammy-winning artist the cold shoulder. Asked about the collab at Variety's Power of Women Luncheon, Khan said their collaboration isn't as groundbreaking as it seems (per Independent). "It's a cute song," Khan said at the time. "It's a song, you know, about Charlie's Angels. It's, you know, it's... It's not gonna change the world, okay? It's a good song in the movie."
Khan told VladTV that Grande was "alright" and made it pretty clear that she has no intent to collab with Grande again. "She's good on her own," Khan added. "She don't need me. Plus, I don't wanna sing with another woman."
Khan elaborated on her reasoning and used Grammy award-winning artist Lalah Hathaway as an example. "That's a bad singing b****!" Khan said. "Now what do I want to do with her? She's got her own world, like I got my own planet. So uh-uh. And we can just affect each other, planetary-like. It's beautiful enough for me."
Although it was quite brutal, the legend has spoken. For any female musicians with a glimmer of hope to work with Khan, don't hold your breath.