Why Tatiana Maslany Had To Lie About Landing Her She-Hulk Role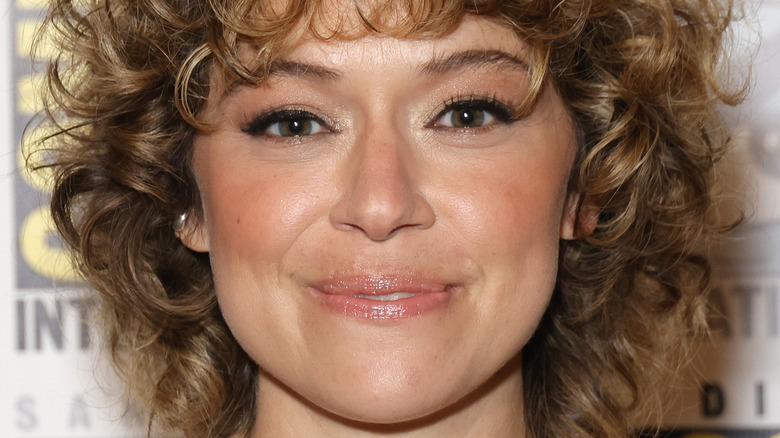 Frazer Harrison/Getty Images
In December 2020, Tatiana Maslany joined the Marvel Cinematic Universe when she was cast as Jennifer Walters/She-Hulk in the Disney+ series "She-Hulk: Attorney at Law." The show — which saw the return of Mark Ruffalo as Hulk — follows a 30-something attorney who specializes in superhuman cases and turns into She-Hulk, the female version of her superhero-cousin. Despite lackluster reviews from critics, mainly due to its poor CGI, Maslany's performance shined through and was met with wide praise (which, to fans of her hit series "Orphan Black," would hardly be surprising).
Speaking with The New York Times, Maslany said she never dreamed of doing a project as large-scale as "She-Hulk," but was drawn to the show because of her character's unique story (which, she explains, isn't unlike hers). "There was something about the script that felt really weird and funny in a way that was like, Oh, I don't know why, but it's undeniable to me," she said. She expounded on her statement in an interview with The Guardian, adding, "What drew me to the role is how human and how unheroic she is, and how little interest she has in pursuing all that."
But while she relished playing the anti-hero, Maslany had to lie about her involvement in the project in the beginning. After news broke about her "She-Hulk" casting in September 2020, the actor was quick shut to down the reports (and with that, the hope of many Marvel fans) as she dismissed them as mere speculation. Although to be fair, she did have a very good reason for lying. 
Tatiana Maslany was being careful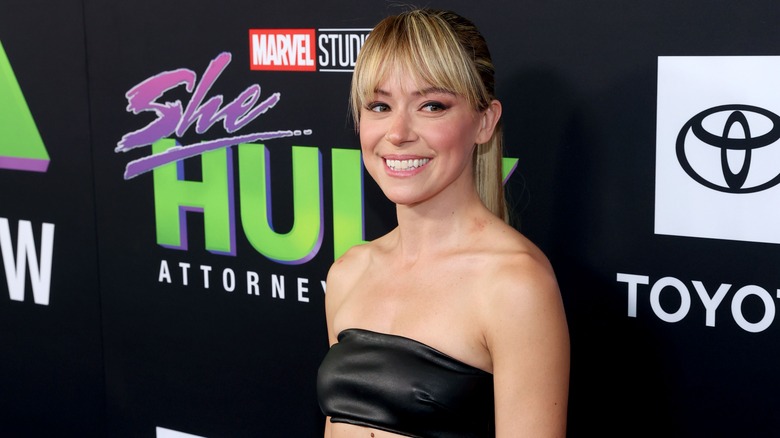 Jesse Grant/Getty Images
In the wake of reports that she was cast in "She-Hulk," Tatiana Maslany spoke to The Sudbury Star and delivered a disappointing news to her fans: no, actually, she would not be taking part in the show. "That actually isn't a real thing and it's like a press release that's gotten out of hand," she told the Canadian newspaper. "It's totally not — I've been connected to these things in the past and press has gotten onto it, but it's not actually a thing, unfortunately." At the time, the "Orphan Black" star also feigned surprise at the news and acted as though she was totally clueless. "Yeah, I don't know how these things get — I don't know, I don't know. You know better; I have no idea," she said with a hearty laugh.
She was lying, of course — but only because Maslany was being cautious. When speaking with Elle in 2021, the actor said she was forced to lie about her role in "She-Hulk" as she wasn't certain which info she could divulge to the public. "I flat-out lied," she confessed to the magazine. "And that's only because I don't know what I'm allowed to say!" She explained in another interview with The New York Times that she also was bound by contract — basically, she couldn't confirm her casting until Disney announced it to the public first. Well, you know what they say — better safe than sorry.
Tatiana Maslany wasn't the only one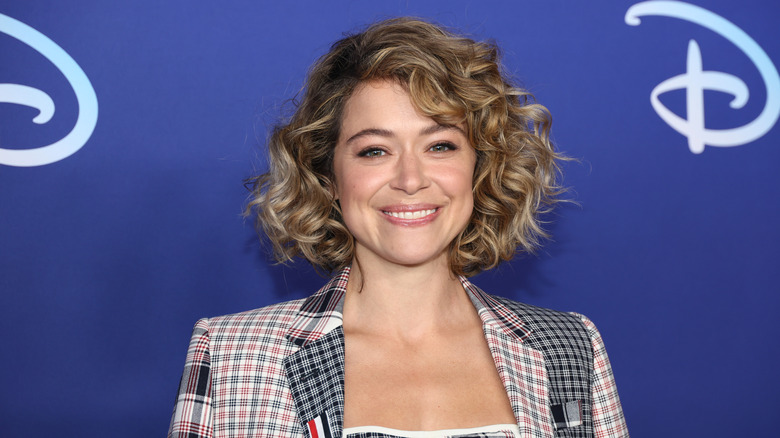 Dia Dipasupil/Getty Images
Now, Tatiana Maslany was certainly not the first actor to lie about their part in the Marvel Cinematic Universe. Paul Rudd, Benedict Cumberbatch, and Andrew Garfield were stars who also lied about getting cast in a Marvel flick. Rudd repeatedly denied reports about him playing the role of Ant-Man and stressed that he knew absolutely nothing about the film. "There's nothing that I know about," he told Total Film in 2013. "There were all those rumors, I saw them when you saw them. It's certainly exciting to be included in a rumor, you know?" For his part, Cumberbatch also shut down reports about his Doctor Strange casting during a Comic-Con panel back in 2014, saying that he was too busy playing Hamlet in London. "I'm not Doctor Strange," he said flat out, only for him to play the Sorcerer Supreme in Marvel's "Doctor Strange" in 2016.
Similarly, Garfield, who reprised his role as Spiderman in "Spiderman: No Way Home," was also forced to lie about his part in the film for a good few years. The actor said that not even his family and friends, nor his then-girlfriend Emma Stone, knew about his secret (for a while, at least). "It was fun to keep it secret," he told Ellen DeGeneres in 2022. "It felt like I was part of organizing a surprise birthday party for a bunch of people who I knew would appreciate it."