How Ina Garten's Husband Jeffrey Made His Money (& What He Does For Work Now)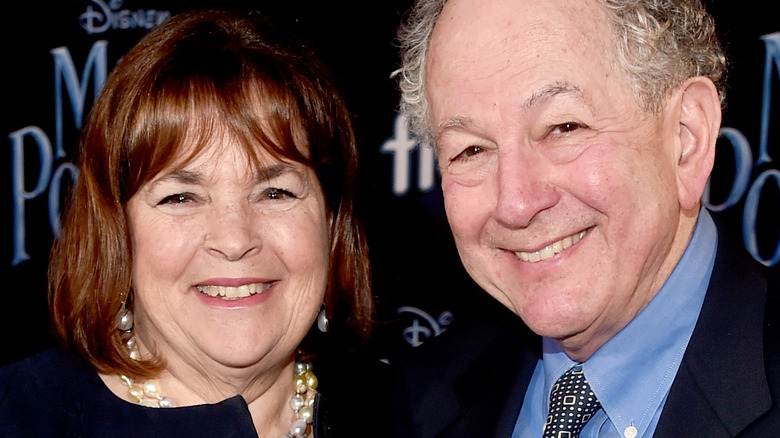 Alberto E. Rodriguez/Getty Images
Ina Garten may be the star of the Food Network cooking series, "The Barefoot Contessa," but her husband Jeffrey's appetite is surely her main co-star. For decades, the Hamptons-based TV chef has wowed fans with her self-taught cooking prowess, and her husband of 55 years has always been her No. 1 taste tester. Many episodes are devoted to Jeffrey's favorite dishes — a "Jeffrey's Faves" episode featured weekend favorites such as fried chicken sandwiches and a coffee chocolate chip ice cream dessert — and in 2016, his foodie wife even penned a cookbook dedicated to him titled "Cooking for Jeffrey."
Jeffrey has made multiple cameos on "The Barefoot Contessa," where he often shows up in the kitchen just in time for his wife's latest masterpiece. But he has to do more than just serve as Ina's personal taste tester, right? The Gartens' net worth is a staggering $120 million, and it turns out Jeffrey did earn a chunk of that change thanks to a long and impressive career in several fields that have absolutely nothing to do with food.
Jeffrey Garten is a professor at Yale, but his career started on Wall Street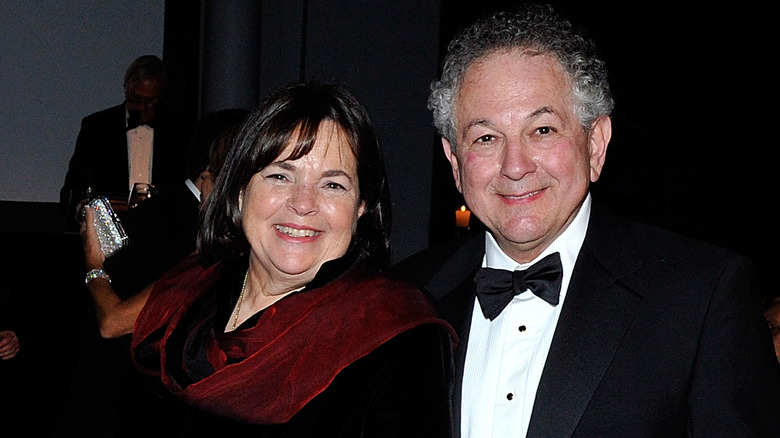 Joe Corrigan/Getty Images
Jeffrey Garten is a PhD, with degrees from Dartmouth and Johns Hopkins University. Early in his career he was offered a job with Lehman Brothers on Wall Street, where he served as managing director specializing in debt restructure, according to John Hopkins Magazine. He later worked in Washington, D.C. as part of the State Department's policy planning staff during the Nixon through Carter presidential administrations before being recruited as the undersecretary of commerce for international trade.
In 1995, Jeffrey made another career move when he was named dean at The Yale School of Management. His bio on the university's website states that he served as Dean Emeritus from 1995 to 2005 before stepping down. Since that time, he has worked as a professor at the prestigious school, where he helms a list of MGT courses. He has also written six books on the global economy and leadership.
The magnificence of Jeffrey's career is not at all lost on his famous wife, Ina Garten. She once joked about her husband's "Barefoot Contessa" kitchen cameos, telling People, "He plays this adorable kind of doofus guy who comes in and goes, 'Oh this is delicious, what's in it?' But in reality he's extremely smart, and has very interesting ideas on the world and the economy. His career has spanned government, academia, banking, and writing. ...I'm still just in awe of him."
Ina Garten credits her husband for her own career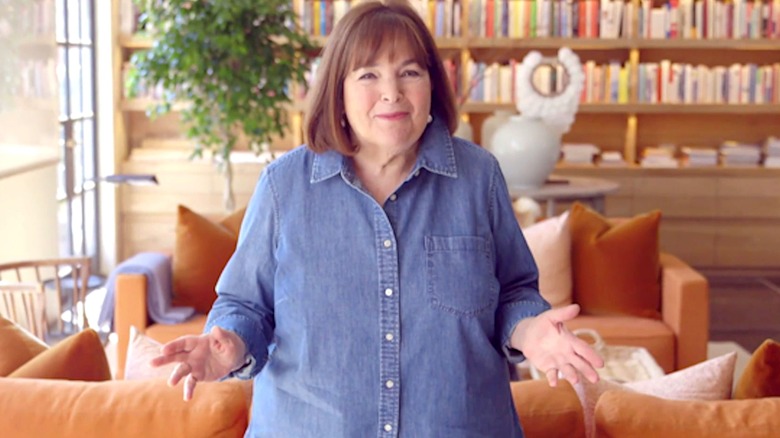 Daytime Emmy Awards 2021/Getty Images
Ina Garten did not start out as a cook — or even as a Hamptons store owner. In the 1970s, she started out working in Washington, D.C. at the Office of Management and Budget, where she analyzed nuclear energy policy. In a 2022 interview with CBS News, Ina admitted she became bored of the humdrum job and told her husband, "I have to do something different. Nuclear energy policy's not me." When she spotted an ad for a store for sale in the Hamptons, Jeffrey encouraged her to take a chance on a career she never saw coming. "When I told him I wanted to move to New York and open a food store, he said, 'Let's move to New York!'" she once told People.
According to Insider, during a chat with The New York Times, Ina admitted that, while she no had idea what she was doing as a business owner, Jeffrey empowered her by saying, "If you love it, you'll be really good at it." She described that as "the best advice anybody ever gave me." The successful store ultimately spawned Ina's cookbooks and TV show.
Ina told Epicurious that she can't even imagine what her life would've been like had she not had Jeffrey as a mentor. "I had never had a business," she said. "I'd never had an employee. I'd never even been a waiter in a restaurant. I had never done any of it. And to think that I wouldn't have done this — I can't imagine. To say I'm lucky is an understatement."