What Happened To Taran Noah Smith After Home Improvement?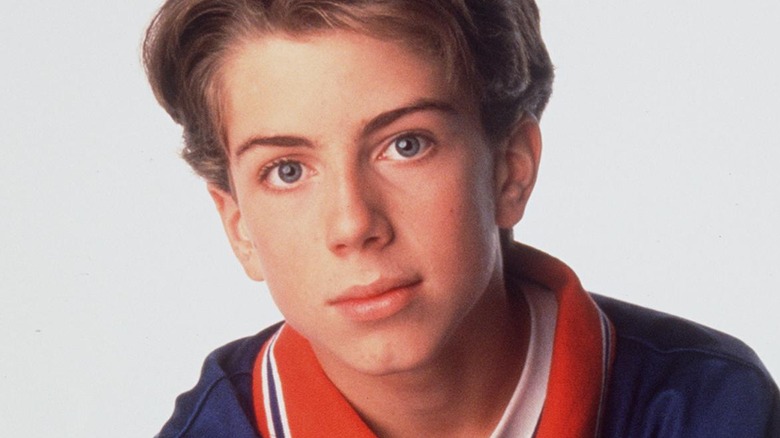 Getty Images/Getty Images
Before Taran Noah Smith joined the cast of "Home Improvement" as the last man to join the Taylor clan, he told "Access Hollywood" that he had no idea who future "Last Man Standing" star Tim Allen was. "We had to find out from his comedy act," he recalled.
Somehow, Allen's character, Tim "The Tool Man" Taylor, managed to support his family by showing off his questionable handyman skills on his home improvement show-within-a-show, "Tool Time." The macho man of the house was often frustrated with Smith's more sensitive character, Marcus Jason "Mark" Taylor. In addition to dealing with the disappointment of a dad who wanted him to toughen up, Mark was constantly being picked on by his rowdier older bros, Bradley Michael "Brad" Taylor (Zachery Ty Bryan) and Randall William "Randy" Taylor (Jonathan Taylor Thomas).
When he started playing Mark in 1991, Smith was just 7 years old, but he'd launched his acting career years earlier — as a baby, he followed in his older sister's footsteps by doing ad work. Smith eventually scored a SAG card by appearing in a commercial for the car rental company Enterprise, which helped him land a few auditions during pilot season. While he missed out on a McDonald's ad and an unidentified short-lived TV series, the third audition was a charm. "I was lucky not to get those and get 'Home Improvement,'" Smith told HNGN. However, once he grew out of being a child star, he was ready to leave Hollywood behind.
Taran Noah Smith went into business with his much-older wife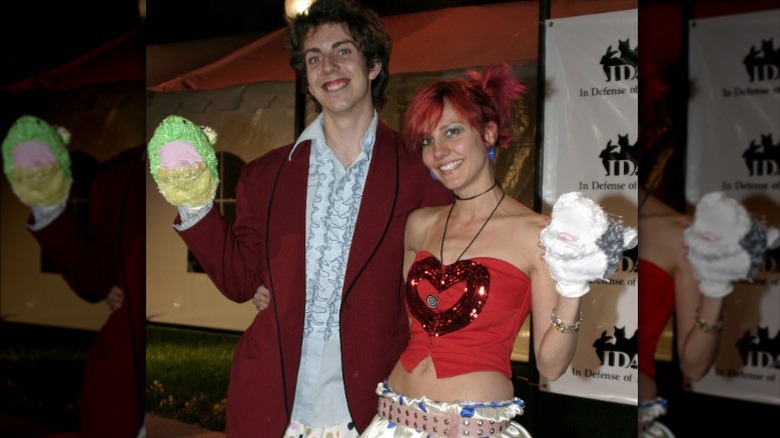 Tinseltown/Shutterstock
When "Home Improvement" ended its eight-year run in 1999, Taran Noah Smith was on the cusp of adulthood. "I had a wonderful time, but it's something I did all my childhood life, and by the time I was 16 or 17, I just wanted to do other things," he told HNGN. Unfortunately, some of the decisions he made after leaving the biz behind would result in years of unwanted tabloid attention for Smith and his family.
When Smith was 16, he attended the same party as 33-year-old chef Heidi Van Pelt, and the pair soon started dating. Smith's parents were concerned about the couple's age gap and Smith's attempt to get emancipated at age 17 so he could gain early access to his $1.5 million trust fund. Smith even ran away from home and married Van Pelt in hopes that it would help his cause. As his parents fought his efforts in court, Smith lashed out at his mother, Candy Bennici. "My mother always used to tell me to look out for the sharks, people who were going to take my money," he told People in 2001. "Turns out she was talking about herself."
When Smith turned 18, he and Van Pelt used his trust fund money to open Playfood, a Kansas City-based company that produced dairy food alternatives for vegans. But after around half a decade of marriage, Smith told the Marin Independent Journal, "I realized I had made a mistake."
Taran Noah Smith had to deny that he was a drug smuggler
When Taran Noah Smith decided to divorce Heidi Van Pelt, he made amends with his family. The exes' vegan food company eventually shuttered its doors, and Smith embarked on a new phase of his life. He captained a sailboat that was available for charter in Santa Barbara and became a disaster relief volunteer, per the Marin Independent Journal. In 2017, he helped with the Hurricane Harvey relief efforts in Corpus Christi, Texas, where he worked with tools and heavy machinery. "It is very strange; I'm now doing 'Tool Time' for real," he quipped to Inside Edition. The following year, he told "Access Hollywood" that he had started making water desalination equipment, which is what his father was doing for a living at the time of the family's battle over Smith's trust fund, per People. 
Smith grew up on a boat with his parents, and apparently he got bit by the seafaring bug. By 2019, he'd started piloting submarines for the Community Submersibles Project. While he was training another pilot off the coast of Monterey Bay, some concerned onlookers spotted their vessel and thought it might belong to drug smugglers. "No, we are not smuggling drugs, we are not attacking the U.S.," Smith later told Action News 8, according to SFGate, "we are just all Californians having a good time." So, where's the "Home Improvement" reboot where Mark forces his pop to go on an undersea adventure with him?