Chase Stokes Officially Confirms His Relationship With Kelsea Ballerini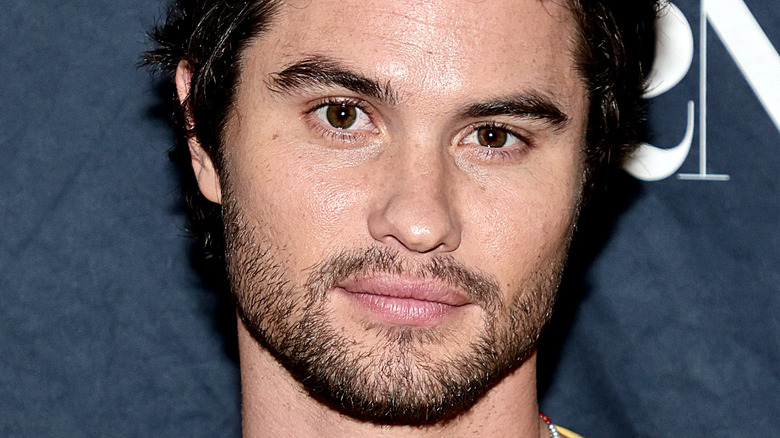 Jamie Mccarthy/Getty Images
The relationship between Kelsea Ballerini and Chase Stokes began when they started to subtly flirt with each other on social media. Stokes later posted a photo dump on his Instagram, revealing that the country singer joined him and some friends at the University of Georgia's playoff game versus Texas Christian University. Ballerini was seen cuddling up to Stokes in one of the pictures in the slideshow, indicating that something was going on between the two.
A little after fans started to voice their opinions on the budding romance, Ballerini was quick to respond to their theories. In a TikTok, she reacted to some fans thinking the relationship is a publicity stunt. "What is happening guys?" she said, pointing to the background of the video that showed various screenshots of fan theories. "Let's not do this."
In a recent episode of the "Call Her Daddy" podcast, the "Peter Pan" singer opened up about her divorce from Morgan Evans, and finding love again. She revealed that her manager lives in Charleston, South Carolina which is where "Outer Banks" is filmed, and the manager tried to play matchmaker. "I've never seen his show, but I just knew of him," she said, adding that they followed each other first before she messaged him. "I just swan dove right on in... His handle is '@hichasestokes,' and I said, 'Hi, Chase Stokes.'" And now they're taking their flirtationship to the next level.
Chase Stokes publicly confirmed that he and Kelsea Ballerini are dating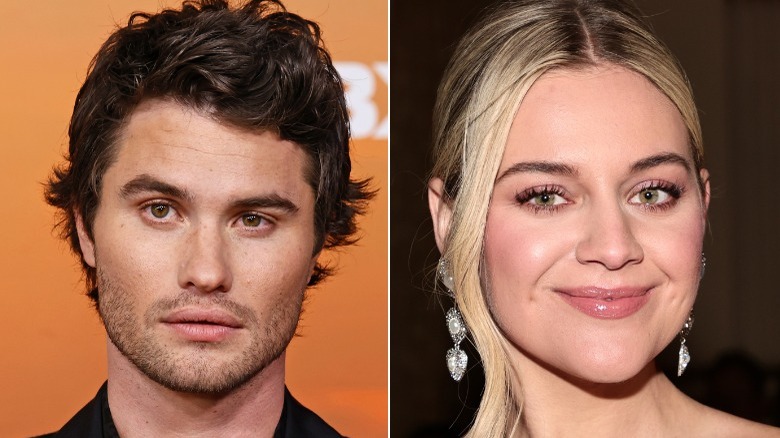 Frazer Harrison & Jamie Mccarthy/Getty
During the early stages of Kelsea Ballerini and Chase Stokes' relationship, the two played it coy. "She's a sweet girl," the actor told TMZ when reporters asked him about the country singer. "We're having a good time and that's all I'll say." At the time, it seemed that the two didn't want to put a label on their relationship just yet.
But as time went on, it looks like the actor and the singer have started to feel more comfortable with each other. During a "Today Show" interview on March 3, Stokes was asked if he was a fan of Ballerini — who is set to be the musical guest for the upcoming "Saturday Night Live" episode. "Absolutely, I'm a fan," he answered. "Yeah, who isn't a fan?" The morning talk show host then questioned if the two were officially dating. The "Outer Banks" star replied with a simple "mhm" and a nod to confirm their relationship.
On March 2, it was reported that the relationship was casual and "no strings attached" due to the two having busy schedules. It was also added that Ballerini is interested in Stokes, but is still wanting to take things slow following her divorce from Morgan Evans.