Miley Cyrus Teams Up With Disney Again (But Not As Hannah Montana)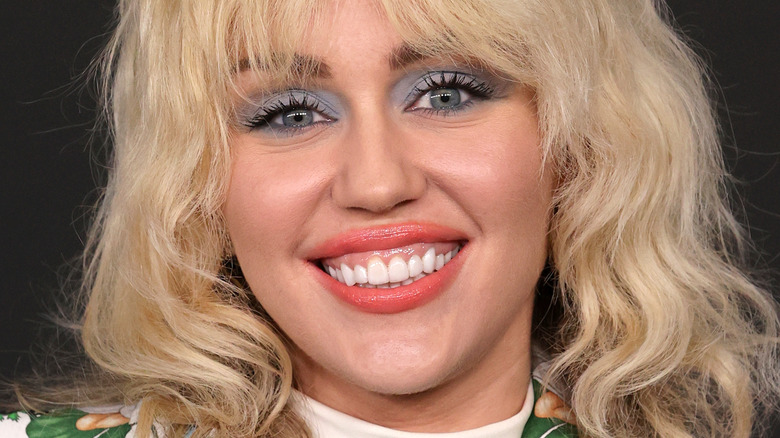 Kevin Winter/Getty Images
Miley Cyrus rose to prominence on Disney Channel's "Hannah Montana," where she lived a double life as Miley Stewart and the titular teen pop sensation. At the end of the series, she reveals that they are the same person, and she used the iconic blonde wig to disguise herself so she could live a normal life outside of her music career. But the real-life transition from a child actor to an adult hasn't been easy for the singer.
"There's so much I don't remember about being a child entertainer because it was so much to keep in my brain," Cyrus told Harper's Bazaar in 2017. "It's like anything when you are in it. I didn't realize how much pressure I was under and how that shaped me until, like, this year."
The "Party in the U.S.A." singer has also been open about how the persona of Hannah Montana has affected her psychologically. She mentioned that the persona took over the way she viewed herself, and admitted that she felt like nobody cared about her unless she had the wig and the pop star glam. Now, she's taking a walk down memory lane, but as her own person.
Miley Cyrus returns to Disney with a performance special for her new album
Once Miley Cyrus released music that was a little more mature than the Hannah Montana songs she was known for, it was rumored that Radio Disney shunned her. Specifically after her song "Can't Be Tamed" was released, it was claimed that workers at the station and radio hosts were told not to mention her in their shows or play her music.
But years later, it seems that Disney is making amends with the singer, helping her make a triumphant return to the organization. "ENDLESS SUMMER VACATION (BACKYARD SESSIONS) streaming on @DisneyPlus March 10th in celebration of my record release," Cyrus tweeted alongside a teaser video for the special. The show will be a performance of her newly recorded album, and it takes place in her backyard.
Cyrus doesn't have any regrets about being a Disney channel star, which makes her return even more exciting. "I liked being in the Disney universe because I didn't know anything else," she said in a "CBS Sunday Morning" interview in 2017. "I knew I was getting to live what I wanted to do." She mentioned that she understands that she was a great role model for little kids, and noted that the songs she sang as Hannah Montana provided great life lessons.