Why Ina Garten Quit Her Job In The White House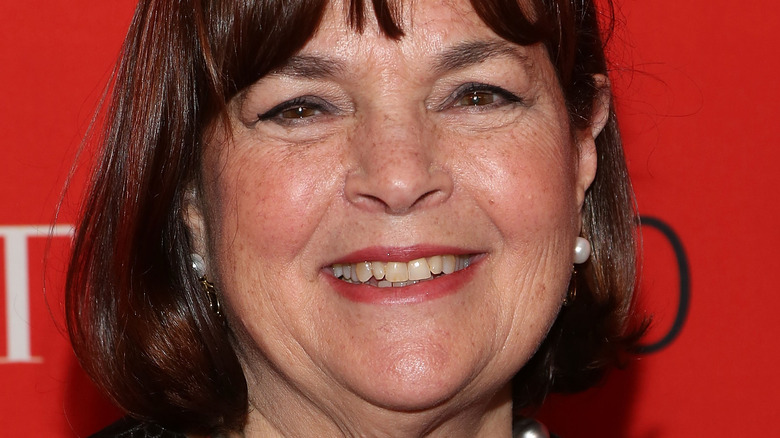 Taylor Hill/Getty Images
Associating Ina Garten's name with anything other than "The Barefoot Contessa" seems ludicrous. But, while Garten may have made a name for herself as the host of the popular Food Network show, television and food were far from her Plan A. Garten's original career path involved a whole different set of skills. In the '60s, she went to Syracuse University to study economics, a degree she later complemented with an MBA from George Washington University. Garten didn't put all that education to waste.
In the '70s, Garten was hired by the State Department as a government aide. By 1974, she found her way into the White House, where she served as a nuclear energy budget analyst for four years under presidents Gerald Ford and Jimmy Carter. "It was very exciting for the first few years because your work was going directly to the president," she told IndieBound in the early 2000s.
Garten left her position at the White House in 1978 and never looked back. "It still makes me laugh!" she told CBS News in 2015, referring to how odd it sounds now that she ever had that job. As Garten looked through files that could end up in the country's nuclear energy policy during the Cold War, she couldn't have imagined what the future had in store. More than four decades later, Garten is now a beloved TV personality and author of more than a dozen cookbooks. But when she left her competitive job, Garten had no guarantees.
Ina Garten left her prestigious job for a grocery store
By 1978, Ina Garten was growing more disillusioned with her government job. "After four years, I realized that although I was working on projects that were $20 billion in size, nothing had happened in four years," she told IndieBound. Besides, Ina had never felt connected to her career. "My job in Washington was intellectually exciting and stimulating but it wasn't me at all," she told The New York Times in 1981. With that in the back of her mind, Ina spotted a newspaper ad that caught her attention.
A grocery store called The Barefoot Contessa was up for sale in New York — a place she wasn't even living at the time. "A specialty foods store for sale in a place I'd never been before, in the Hamptons," she said. "And I thought, 'Mmmm, that's interesting,'" she told CBS News. Ina mentioned the ad to her husband, Jeffrey Garten, who surprisingly thought the idea sounded great. "Jeffrey said, 'If you love it, you'll be really good at it,'" she said during a virtual chat to promote "Modern Comfort Food."
Jeffrey was serious, too. When he realized Ina wasn't just daydreaming, Jeffrey — who also worked at the White House and at the State Department — immediately said they should leave Washington, D.C., behind and move to New York. "That he would not object to moving to a different state for my career was so unusual, particularly 40 years ago," she told People.
Ina Garten had always been passionate about food
Growing up, Ina Garten loved being in the kitchen. But her mother wanted her to focus on her education. So Ina wasn't allowed to cook. "I think my mother just wanted me in my room and she wanted the kitchen to herself," she said on the "Cooking Up a Storm with Al Roker" podcast in 2021. "She said, 'It's your job to study, it's my job to cook. Get out of the kitchen.'" Telling Ina she couldn't cook ultimately heightened her interest in doing so. "So I kind of always wanted to do it," she said.
While she went on to get the education and prestigious job her parents envisioned for her, Ina turned to cooking after marrying Jeffrey Garten. As newlyweds, Ina and Jeffrey — who was in the military — relocated to North Carolina. After her husband left to serve in the Vietnam War, Ina started experimenting in the kitchen as a way to pass the time. "I think what I was craving as a child was connecting with people," she told Roker.
Ina then fell in love with French cooking after they spent four months camping in Europe. "Our first stop was Paris and it was a revelation to me," she wrote in a 2016 Bon Appétit essay. After a lifetime of assuming French cuisine was necessarily complicated, Ina found a different world. "I discovered French street markets and simple, seasonal food that was based on incredibly good ingredients."