Kellyanne Conway And Husband George Set To Divorce After Two Decades Together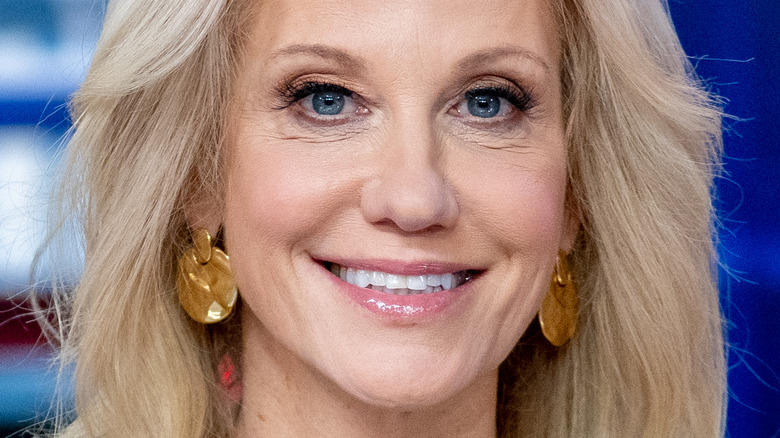 Roy Rochlin/Getty Images
Twenty-two years after saying they're "I dos," Kellyanne Conway, who formerly served as an adviser to Donald Trump during his presidency, is set to divorce her husband George Conway. According to The Washington Post, Kellyanne and George first met in the '90s after they were introduced by a friend. Upon their introduction, the pair started hanging and soon fell in love. "I find that his near-constant presence doesn't annoy me," Kellyanne reportedly once told a friend. And so, in 2001, when the couple got married, it only seemed right. Together, Kellyanne and George welcomed four children while working their way up to political prominence. 
But, despite their long-term marriage and individual successes, the most fascinating aspect about this union is their stark difference in political views. While Kellyanne is an avid Trump supporter (obviously), George has never been one to hide his disdain for the former president. Still, these two always found a way to make it work. "I couldn't have done this without him," Kellyanne once said of her husband's support during Trump's 2016 campaign. 
Things, however, took a turn for the couple when George started a feud with Trump. And soon enough, it became clear that their marriage was falling apart. "If there's an issue, it's because she's in that job, for that man. I'm just saddened by how things turned out," George once confessed to The Washington Post. Things apparently only got worse from that point onward, and now, Kellyanne and George have finally decided it's time to let go.
Kellyanne and George Conway's divorce proceedings are in motion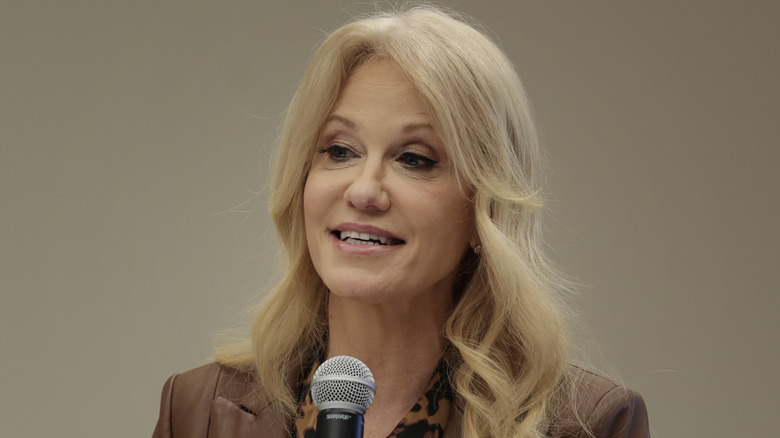 Anna Moneymaker/Getty Images
After 22 years of marriage, Kellyanne and George Conway have decided to go their separate ways. As reported by Page Six, both Kellyanne and George have hired lawyers to sort through the divorce proceedings. Despite the news of their divorce, neither Kellyanne nor George has yet to confirm the split. One person who has lent his voice to the purported separation, however, is former president Donald Trump, who took to his Truth Social platform to congratulate Kellyanne. "Congratulations to Kellyanne Conway on her DIVORCE from her wacko husband, Mr. Kellyanne Conway," Trump wrote. "Free at last, she has finally gotten rid of the disgusting albatross around her neck. She is a great person, and will now be free to lead the kind of life that she deserves ... and it will be a great life without the extremely unattractive loser by her side!"
This, of course, is not the first time Trump has thrown jabs at George over the years. In 2019, the former president called George a "stone cold LOSER & husband from hell," according to The Washington Post, while also implying that he was only envious of Kellyanne's successful career. Trump has also, in the past, alluded that the famous lawyer suffers from a mental illness. "I don't know what Kellyanne did to him, but it must have been really bad. She has totally destroyed this guy — his mind is completely shot!" Trump wrote in 2022, according to the Independent.
For Kellyanne and George, the writing was on the wall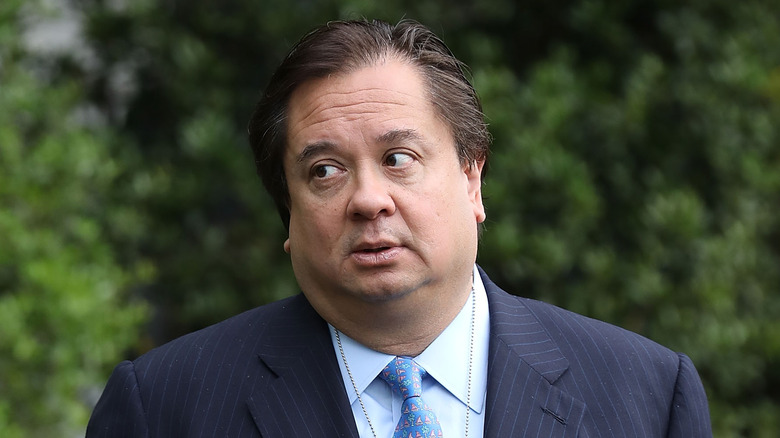 Chip Somodevilla/Getty Images
Others connected to Kellyanne and George Conway knew they were in trouble, especially people in the White House. In her 2022 memoir, "Here's the Deal," Kellyanne wrote that Ivanka Trump suggested marriage counseling. "Ivanka came into my office (which was next to hers) and handed me a Post-it note," Kellyanne wrote. "It had the names of two local doctors who specialized in couples therapy." Kellyanne added that it was thoughtful of Ivanka to pass the note by hand, avoiding any potential leaks should the information have been sent electronically.
But the effort was in vain. Kellyanne admitted she and George never ended up seeking out counseling — and she added a little dig at George. "He spent his time exactly how he wanted to," she said. "If it was important to him, he would have made it happen."
There was also tension at home, as their daughter Claudia Conway made her national debut on "American Idol" when she was 16, and thanks to her parents' fame, garnered a huge following on social media. To her many followers, Claudia announced that her parents were abusive toward her, both physically and verbally, and in August 2020, she announced on Twitter that she was seeking emancipation. Both parents jumped into high gear. Kellyanne left the White House that month and George stepped down from the Lincoln Project. While things were patched up between Claudia and her parents, it seemed to be too much for Kellyanne and George to withstand.