The Tragic Death Of Lynyrd Skynyrd Guitarist Gary Rossington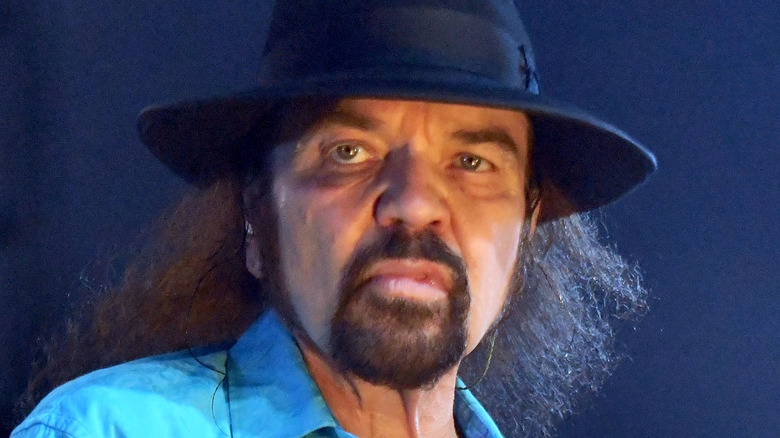 Scott Dudelson/Getty Images
Gary Rossington, guitarist and last living original member of the band Lynyrd Skynyrd, has died. He was 71 years old.
The band took to its official Facebook page to announce the tragic news. "It is with our deepest sympathy and sadness that we have to advise, that we lost our brother, friend, family member, songwriter and guitarist, Gary Rossington, today," the statement read. "Gary is now with his Skynyrd brothers and family in heaven and playing it pretty, like he always does. Please keep Dale, Mary, Annie and the entire Rossington family in your prayers and respect the family's privacy at this difficult time."
No other details about Rossington's death have been revealed at this time, but the legendary musician used to uphold the reputation of being a survivor. In 1977, he was severely injured in a plane crash that killed some of his bandmates, leading to their years-long hiatus. But a decade later, former Lynyrd Skynyrd frontman Ronnie Van Zant's brother reformed the group with Rossington on the roster, along with other members who survived the accident. They went on to release music and go on tours for decades following the reunion, but over the years, the original members, save for Rossington, left the band for various reasons. And despite having heart surgery in 2021, Rossington still managed to continue rocking on right to the end.
Gary Rossington's legacy will live on, just as he'd hoped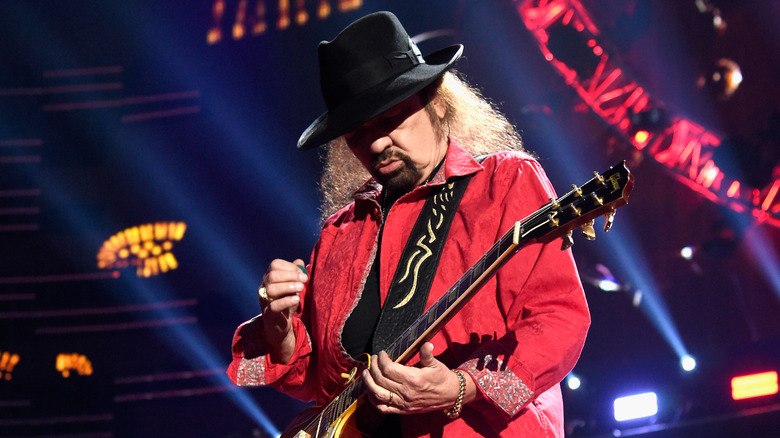 Kevin Mazur/Getty Images
It didn't take long for Gary Rossington's fans and friends in the industry to share their tributes for the late musician. Many highlighted his contributions to music, with one fan saying that Lynyrd Skynyrd is "one of America's three greatest rock bands ever and a Southern rock-style Led Zeppelin" and that "Gary Rossington's influence and talent was a huge part of that." Another wrote, "Gary Rossington has left. One of the greatest and pioneer of a style and sound that is timeless and forever cherished."
While Rossington continued playing with the band until the very end, he did admit that it was "strange" hearing other people playing their songs. "The notes are the same, and the songs are the same. It sounds good to me. It sounds like our band," he shared with Rolling Stone. "I look out and don't see the original band — it's strange. And then I look out and see a replacement for me, which is strange." Still, he was grateful that many of their fans are passionate about their music, and he hoped their songs would live on even after every band member had passed. "Me, Allen [Collins] and Ronnie [Van Zant] started this band with a dream of making it big, and that dream came true," he added. "They'd love it if their music was still being played when they're gone."