Chris Brown Sued By Woman Who Claims She Was Sexually Assaulted At His Party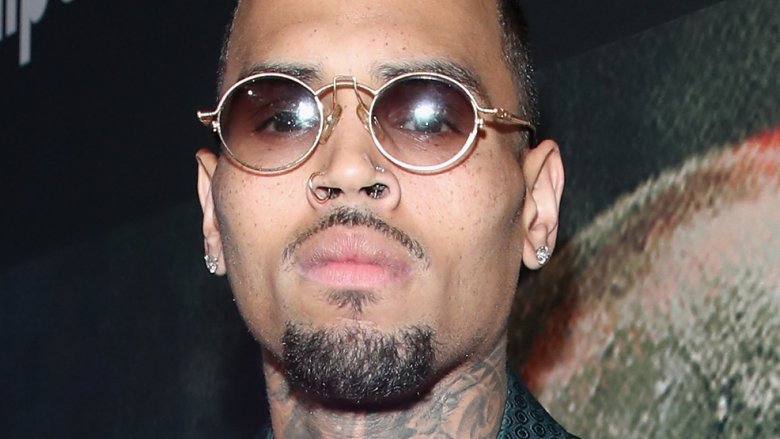 Getty Images
Chris Brown is facing a serious lawsuit.
E! News reports that a woman using the name "Jane Doe" in court docs has sued the singer and Lowell Grissom Jr., otherwise known as Young Lo, for negligence, intentional infliction of emotional distress, battery, and assault. She claims that she was sexually assaulted at Brown's house during a party.
The woman's lawyer, celebrity attorney Gloria Allred, shared in a press conference that her client had first gone to a recording studio for an after-party (via TMZ). There, she said her phone was taken from her, as Brown allegedly didn't want any guests to have their cell phones on them. The woman claims she then traveled to Brown's home as "she perceived that she would only be able to retrieve her phone there." Once there, Allred stated, "Brown handed each female guest including plaintiff a clear pill filled with white powder and instructed them to take it to have a 'good time.' Plaintiff did not follow these instructions and declined to consume the pill or pills."
The unidentified accuser then reportedly noticed the number of guns possessed by party guests at the house, becoming "scared and intimidated." According to TMZ, the woman alleges that, while at the party, she was raped twice by a man and forced to perform oral sex on a woman, who was reportedly menstruating at the time.
In her press conference, Allred said, "This is one of the most horrific sexual assault cases that I have ever seen and our client Jane Doe has been severely traumatized by what she was forced to suffer."
Brown's attorney, Mark Geragos, has since denied the woman's claim, stating that the lawsuit is an attempt to snag some of Brown's fortune. He alleged that Allred had pushed for Brown to pay her client $17 million and that he had refused. "Chris didn't do anything and they know Chris didn't do anything," he said.
In response, Allred, who claims that she never asked for money because Geragos never showed up to mediation, stated, "Be prepared Mark. We have our evidence and all that you appear to have is a statement that you and I mediated which is completely false."
The Los Angeles Police Department confirmed to E! News that an investigation at Brown's home did take place. Evidence gathered was handed over to the District Attorney.