Here's How Far Khloe Kardashian Really Got In School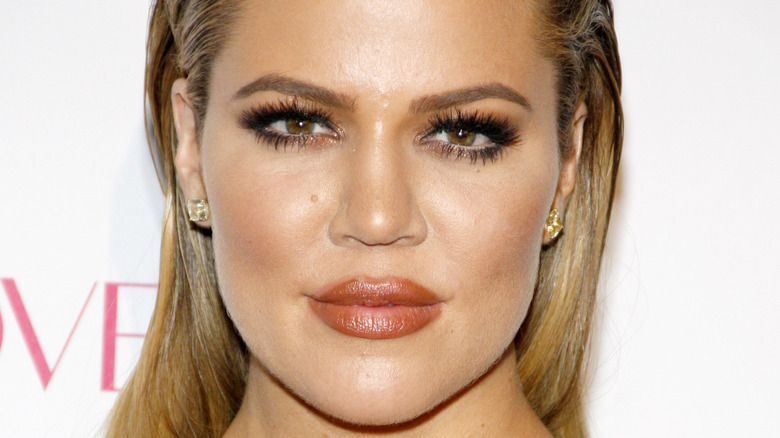 Tinseltown/Shutterstock
These days, Khloe Kardashian is a force to be reckoned with — but that wasn't always the case. Long-time fans might remember that when "Keeping Up with the Kardashians" began in 2007, Khloe was talked about as the "less hot" Kardashian sister. In addition, there was a never-ending discourse about Khloe's weight and that she was significantly taller than Kim and Kourtney.
Flash forward, and Khloe's reputation has changed from a frumpy sister to a gorgeous woman with a string of unfortunate romances. After a series of failed relationships and more cheating scandals than we can count, Khloe rebranded to the "fit" Kardashian and spoke at length about how hitting the gym was the only therapy she needed. "I started using the gym as my stress reliever, and I did not think that I could ever be fit," Khloe said during a Live Chin Up Movement panel. But, despite her doubts, Khloe had an incredible transformation. She's still a Kardashian, after all, and it wasn't long until those genes kicked in, and she decided to turn her hobby into a marketable business.
These days, Khloe has again rebranded to a successful businesswoman with a size-inclusive clothing line and a since-canceled show about getting people in shape. Shockingly, though, for someone with such sharp business acumen, Khloe never received a college education. In fact, she barely graduated from high school.
Khloe struggled socially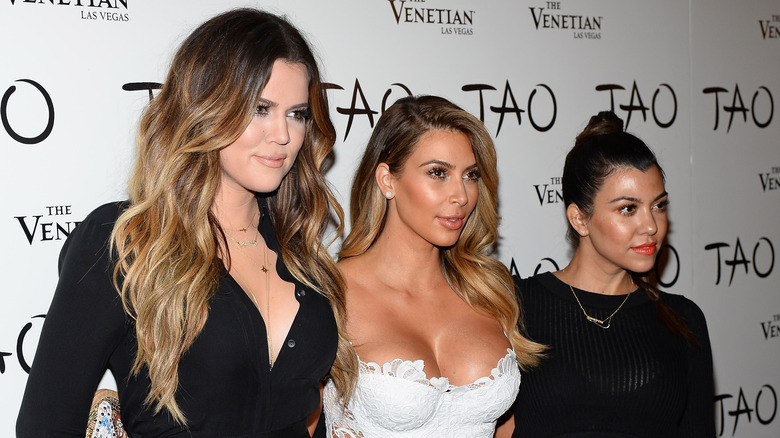 Ethan Miller/Getty Images
How you perform in school is no indication of how smart you are or how well you'll do as an adult, and Khloe Kardashian is living proof. "My education didn't follow a traditional trajectory, but I'm thankful for my parents who listened and supported me when I was having trouble," Khloe wrote on her defunct blog "Khloe with a K" (via The Daily Mail). Khloe detailed that her first high school, Marymount, just didn't work for her.
The issues started after her sisters, Kim and Kourtney Kardashian, graduated, and Khloe found herself alone in an unfriendly environment. "There was so many other kids at the other school, and it just wasn't my thing. I kept getting questioned if I was really related to my sisters because I look so different. I just kept getting it," she said during an appearance on the "Role Model" podcast. The unwanted attention made her feel like the "fat, ugly sister." It became impossible for Khloe to make friends, and she became increasingly isolated. "I didn't feel comfortable. I didn't feel safe there. Not like in a way I would be attacked, but I just didn't feel like I connected," Khloe explained.
Even in her most challenging times, the youngest Kardashian sister is pretty resourceful. When it became clear that Marymount wasn't working out, Khloe got creative and figured out a way to get out early.
Khloe made a big change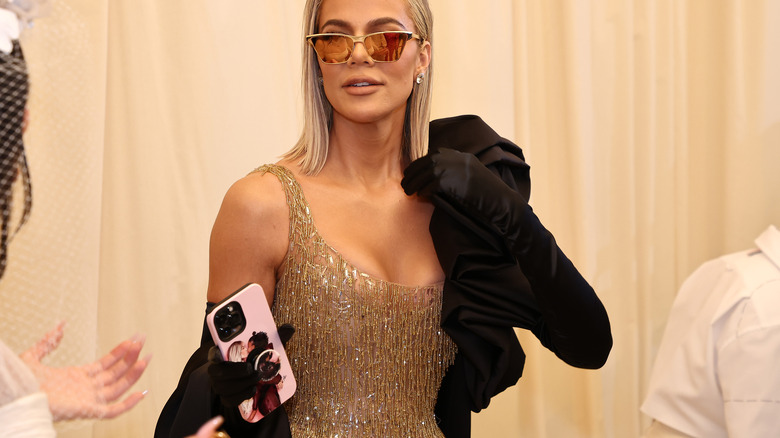 Arturo Holmes/mg22/Getty Images
With a few years left until graduation, Khloe started considering other options. Her parents, however, weren't interested in transferring her and expected their daughter to suck it up until graduation. Khloe had other plans, though. "We lived in Hidden Hills, and I ended up finding this school. And it was a homeschool called the Alexandria Academy. I have no idea how I found it, and I ended up enrolling myself," she explained on the "Role Model" podcast.
Of course, Khloe's father, the late Robert Kardashian sr., was furious. However, realizing the extent of Khloe's suffering at Marymount, Robert was willing to compromise. So, Robert struck a deal with Khloe. He would allow her to stay at Alexandria, but only if she could prove she could excel academically and meet a certain GPA. As it turned out, that nurturing one-on-one attention was exactly what Khloe needed.
While Khloe had been suffering socially at Marymount, it wasn't until she arrived at Alexandria that she realized she hadn't received the education she needed. "Alexandria Academy is not at-home, you go to a school, and there are tutors that give you individual attention. I needed that," she explained. "I graduated from Alexandria with honors—which I never would've done in a traditional school."