Drew Barrymore's Whirlwind First Marriage To Jeremy Thomas Only Lasted 19 Days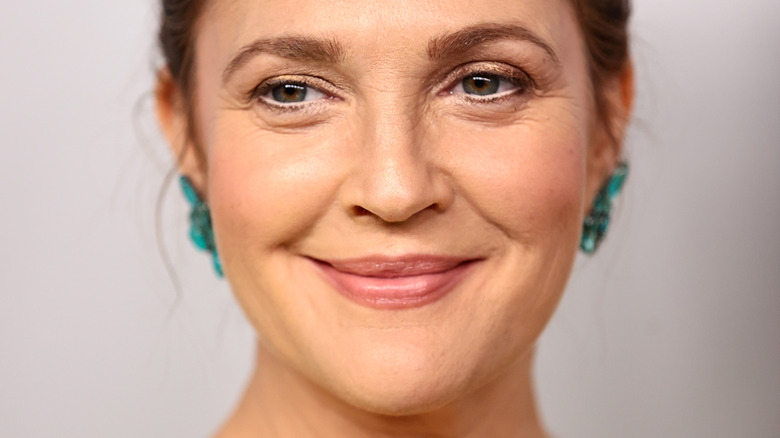 Dimitrios Kambouris/Getty Images
It's been a roller coaster ride for Drew Barrymore when it comes to her love life. The actor and daytime host has dealt with her fair share of relationship drama and has been married (and divorced) three times. In 2012, she married her third husband, art consultant Will Kopelman. Barrymore said it wasn't a case of love at first sight for her and Kopelman as they were total opposites. "We've made many compromises and concessions," she told InStyle, according to Entertainment Tonight. "But... it's still really hard." After welcoming daughters Olive and Frankie, the pair announced their separation in 2016 following three years of marriage. Speaking with People, Barrymore called their divorce "the death of a dream." "There was no scandal. Nothing went wrong, which is cleaner, but makes it harder and more confusing because there isn't The Thing to point to," she said, adding, "We tried so hard to make it work."
Back in the early aughts, the "Music & Lyrics" star also went through a difficult divorce after parting ways from her second husband, comedian Tom Green. The two met on the set of "Charlie's Angels" in 1999 and had a spontaneous wedding in Malibu in 2001. They separated after only five months of marriage. "[We] were young and kind of idiots," Barrymore told Howard Stern. "I didn't know how to manage myself." It was a pretty short-lived union, but not as short as Barrymore's whirlwind marriage to her first husband, bar owner Jeremy Thomas. 
Drew Barrymore realized her mistake the day she married Jeremy Thomas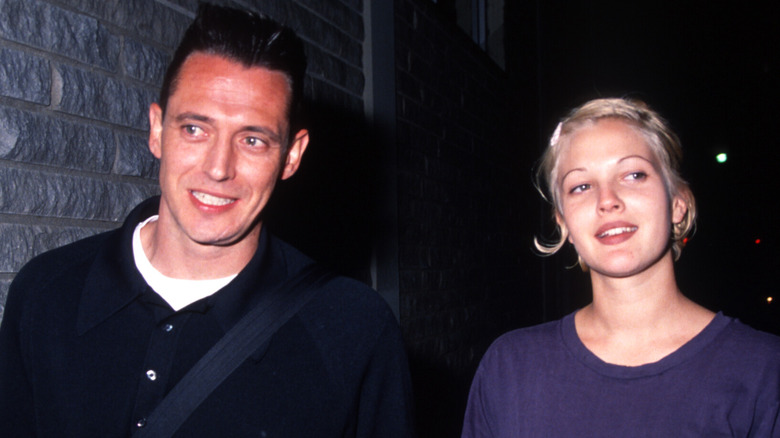 Barry King/Getty Images
Drew Barrymore met her first husband Jeremy Thomas at his bar in Los Angeles, The Room, in 1994. At the time, Barrymore was already a household name and had completed several stints in rehab for drug and alcohol addiction. "She was probably a little bit underage when she first started coming to the bar. But she just fit in with everyone," Thomas recalled to RadarOnline.com. The actor was only 19 when she and Thomas spontaneously got married at his bar on March 20, 1994 after a friend suggested the idea to the couple. Thomas, who's British, told the outlet, "I didn't marry her because she was Drew Barrymore. I married her because she was cute!"
However, Barrymore instantly regretted the decision, telling Star in 2019, "I realized my mistake the day I married him." And it didn't take too long for the actor to end things with Thomas. Right after she wrapped filming for "Boys on the Side" in Tucson, Thomas received a call from Barrymore telling him they were over. "I got a phone call from her in Hawaii! She'd gone off on our honeymoon without me," he said. Soon Barrymore filed for divorce and claimed Thomas married her for money and a green card. "He turned out to be the biggest schmuck I've ever me," she explained. "He gained everything. ... It was a green card situation. That's why I couldn't tell anybody."
Drew Barrymore learned a painful lesson from her failed marriages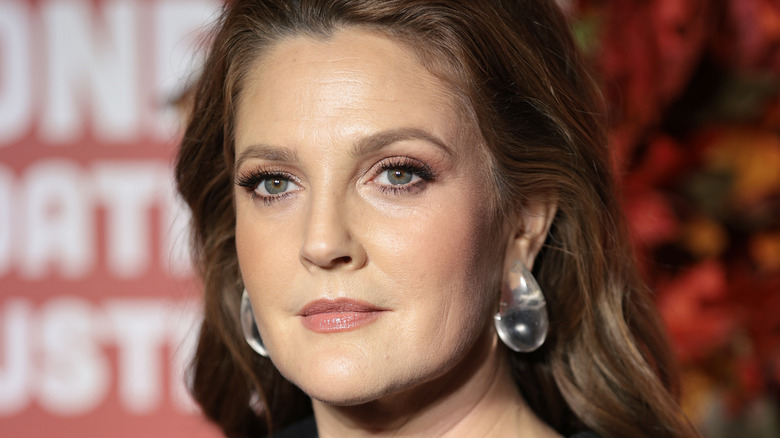 Dimitrios Kambouris/Getty Images
After going through three failed marriages, Drew Barrymore has vowed to never commit herself to marriage again. "Never. Never, never, never," the talk show host told People in 2020. "And I also believe people should not say the word 'never,' and I will never, with a capital N-E-V-E-R, never get married." Explaining her reasoning, Barrymore said it's never easy going through a break-up, let alone three divorces under the watchful eye of the public. "It's almost like you realize you're not good at this thing, and you don't want to try it anymore," she explained on her talk show, according to Hello! "If you break-up, you break-up, it's not the world's biggest deal, but divorce feels like such a... I don't feel like I can take it again."
However, that doesn't mean the actor has given up on love entirely. Barrymore stressed that she's still very much open to the idea of meeting someone and falling in love — just not the concept of marriage. "It doesn't mean that maybe I wouldn't like to meet someone, especially when my kids go off to college. Or a year from now, I could be totally in love. I'm open to it," she said. In fact, the "50 First Dates" star has since thrown herself back into the market, revealing in December 2022 that she's dating again after being single for six years. We're rooting for you, Drew!