What Went Wrong Between Drew Barrymore And Will Kopelman?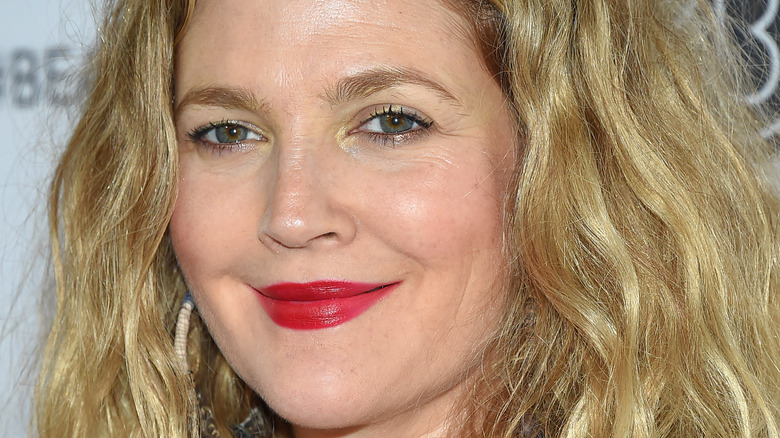 DFree/Shutterstock
Drew Barrymore was born in the spotlight. Not only does she hail from a family comprised of actors tracing as far back as the mid-19th century, but she also started working when she was an actual baby. There hasn't been a single major event in her life that hasn't basically played out in front of the camera. That includes the "E.T. the Extra-Terrestrial" child star's relationships. From flings, to short-lived marriages and heartaches, Barrymore's complicated love life has unfolded before our eyes.
When Barrymore met Will Kopelman in 2011, it looked like she had found someone with whom to settle down. She seemingly confirmed this was the case the following year, when she and Kopelman tied the knot in June 2012 and started their family soon after, with Barrymore giving birth to their first child, daughter Olive, just four months later. Kopelman and Barrymore welcomed a second daughter, Frankie, in April 2014, completing their family in lesss than two years.
But their marriage didn't go beyond Frankie's toddlerhood. In April 2016, they announced they were separating. Barrymore and Kopelman's divorce was finalized that August. Amid the news, the couple shared they would continue to work as a team. "We do not feel this takes away from us being a family ... Our children are our universe, and we look forward to living the rest of our lives with them as the first priority," their statement read. But Barrymore had an awful time accepting the divorce, especially given the circumstances that led to it.
'Nothing' caused the breakdown of Drew Barrymore's marriage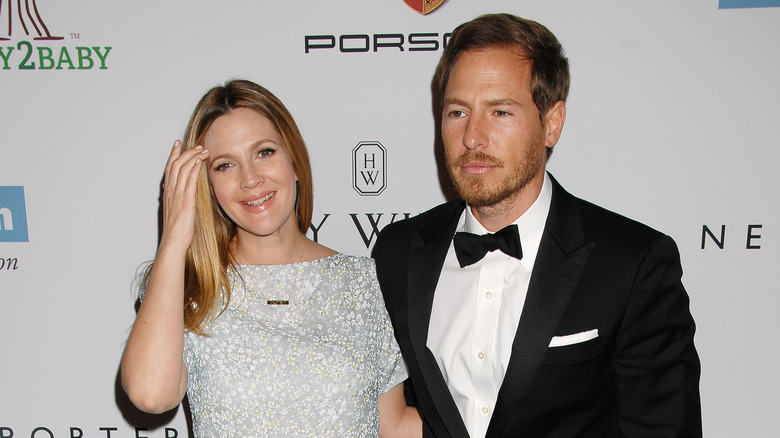 Ga Fullner/Shutterstock
Drew Barrymore and Will Kopelman simply grew apart. This is what made her divorce that much more difficult to accept. In a lot of ways, the "Santa Clarita Diet" star would've found it easier to handle the breakdown of her third marriage had she been faced with a clear reason. "There was no scandal. Nothing went wrong, which is cleaner, but makes it harder and more confusing because there isn't The Thing to point to," she told People in December 2022.
The lack of a formal culprit also meant Barrymore and Kopelman stayed together after the relationship had run its course. "We tried so hard to make it work," she said. Toward the end, Barrymore let her own childhood experiences cloud her judgement. "I know from not growing up with any family whatsoever that that was the last thing I wanted to do for my daughters," Barrymore said on Today's "Sunday Sitdown with Willie Geist" in 2020. "I think that's why I took (the divorce) so hard."
To cope with her pain, Barrymore resorted to a vice she had struggled with since she was a kid. "It was just trying to numb the pain and feel good — and alcohol totally did that for me," she told People. Three years after her divorce, Barrymore tackled her addiction, giving up alcohol completely. "It was something I realized just did not serve me and my life," she said on "CBS This Morning" in 2021.
If you or anyone you know is struggling with addiction issues, help is available. Visit the Substance Abuse and Mental Health Services Administration website or contact SAMHSA's National Helpline at 1-800-662-HELP (4357).
Drew Barrymore and Will Kopelman have a good relationship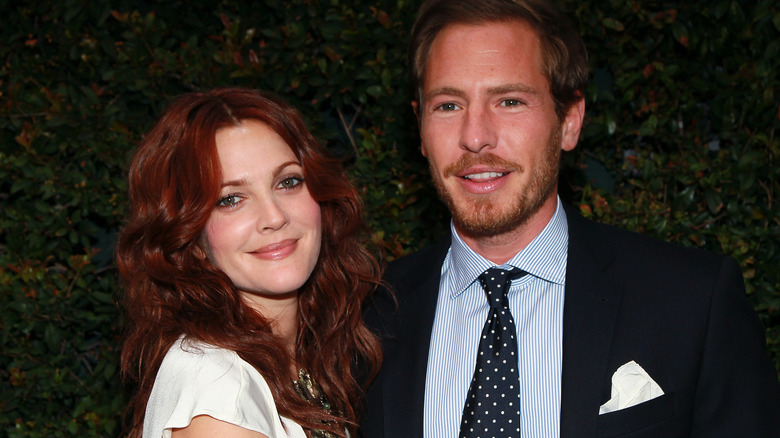 David Livingston/Getty Images
The upside of separating with no scandal is that Drew Barrymore and Will Kopelman have been able to maintain a positive relationship after their divorce. Barrymore and her ex-husband have continued to work together as they co-parent Olive and Frankie. "Although we might not be married anymore ... we're in a daily engagement," she said on "The Drew Barrymore Show" in January. "And our relationship has never been better." Barrymore stressed that, while she respects and celebrates Kopelman, she stays in her lane so not to get in the way of his knew life.
In August 2021, Kopelman married Allie Michler, who became stepmother to Barrymore's children — the flower girls at the wedding. And the actor couldn't be happier for Kopelman — and for herself and her daughters. "This incredible woman Allie, and I just feel like I won the lottery with her, like, I really did," she said on the "Armchair Expert with Dax Shepard" in September 2021. "I feel like I'm lucky that there's this new beautiful soul that came into our lives."
On February 11, Kopelman announced on Instagram that he and Allie are expecting a boy, their first child together. For his announcement, Kopelman shared a photo of Olive and Frankie hugging Allie's bump, illustrating the dynamics of the blended family. "I'll never forget this moment, captured a minute after we told the girls. We all can't wait to meet this little guy," he wrote in the caption.