The Real Reason You Never Hear About Drew Barrymore's Kids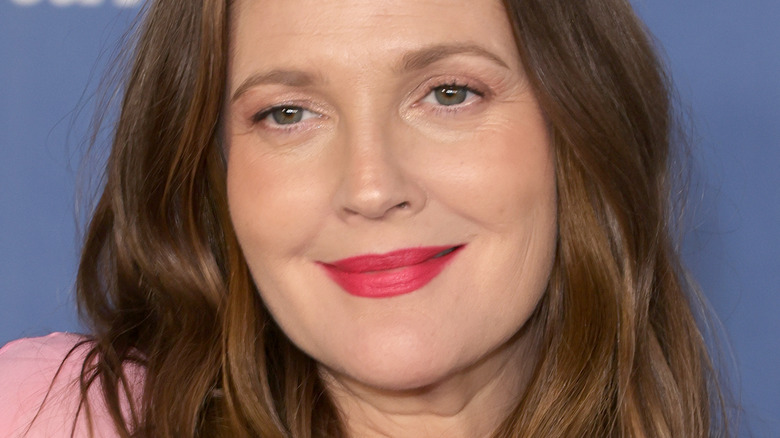 Michael Loccisano/Getty Images
Drew Barrymore, one of the most famous names in Hollywood, began her career in acting at a very young age. According to IMDb, Barrymore was born in 1975 and she landed her first role in 1978 in the TV movie "Suddenly, Love." One of the biggest roles of her career came in 1982 when she played the role of Gertie in "E.T. — The Extra Terrestrial." She starred in plenty of other hits, like "50 First Dates" and "Never Been Kissed."
But despite an incredible career, not everything was roses growing up. Barrymore has been open about her rough childhood and the fears she had when she became a parent. She spoke with The Mail on Sunday's "You Magazine" (via Motherly) and talked about her rough upbringing."I didn't have parents, I was the parent to them. It was all totally upside-down," Barrymore confessed. "So I didn't know what I was doing. When people would talk to me about parenting I felt like an outcast. It took years for me to pluck up the courage to say, 'Can you speak to me as someone who is desperately trying to learn? Can you teach me?'"
Luckily, some harsh life experiences taught Barrymore how she wanted to raise her own kids. "I hope my experience growing up in an industry toxically riddled with vanity can help me be better with my kids," she said. This also means that she doesn't want her kids in the spotlight... just yet, anyway.
Drew Barrymore doesn't want her kids to act right away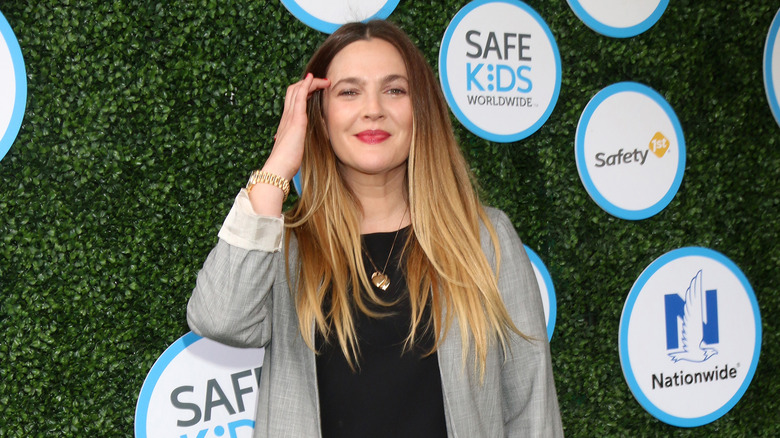 Kathy Hutchins/Shutterstock
Drew Barrymore was one of the most well-known child actors of her time, but she doesn't want her kids to follow her career path. In fact, Barrymore wants to keep her two daughters out of the spotlight for as long as possible. In 2018, the star sat down with People, where she was asked whether or not Olive and Frankie would go into acting. "If they want to be actors [later] in life, I would be so supportive of it," she confessed to the outlet. "Can you imagine me being [a] mom [who is] pushing her kids out there? That's not going to happen."
The star also shared what activities her kiddos are currently into and it's similar to non-Hollywood kids. "Frankie's really into Legos right now, which I'm really excited about because I mistakenly thought it was a boy's toy and it turns out she's really good at it," she told the outlet, adding that Olive is into "Magna-tiles." "They're both very good builders," she noted.
According to Entertainment Tonight, Barrymore also talked about the prospect of her kids acting in 2020 during an interview with Kenan Thompson and Kel Mitchell. "I would be the first person to help them, but not before 14 or 15," she told the pair. She also touched on her own career as a child actor, saying she has "all sort of wonderful baggage" and she wouldn't "have it any other way."
Inside Drew Barrymore's divorce and break from acting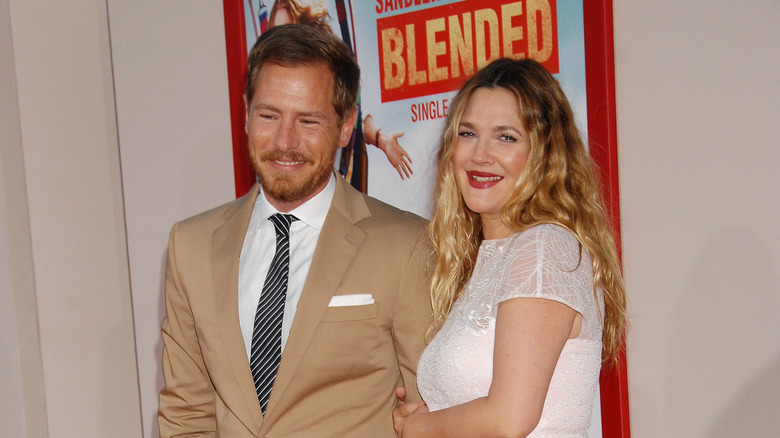 Ga Fullner/Shutterstock
Like a lot of marriages in Hollywood, Drew Barrymore and Will Kopelman's didn't last. According to ABC News, the pair wed in 2012 in a hush-hush ceremony. During their time together, the couple welcomed two daughters, Olive and Frankie. After only four years of marriage, People revealed that the couple had split due to several "marriage issues," including where they wanted to live. Barrymore preferred the Los Angeles area, while Kopelman was more of a fan of New York City.
The mother of two opened up about the divorce and how hard it was on an episode of "The Drew Barrymore Show", when Machine Gun Kelly was a guest. "I went through a really painful divorce and I wasn't doing very well," she confessed. "I had these two kids I had to fight for and I needed help. So I started reaching out to different people and eventually I made some big sweeping changes in my life," she added. "I got on a whole new track. Not back on track, but a whole new one that I helped build."
Family definitely seems to be a priority for the star. In an interview with Andy Cohen on his Sirius XM show, Barrymore told Cohen that she stopped acting so she could "be present and raise my kids myself." However, she did leave the door open for a return to acting at some point down the road, saying "that could change when my kids are older."