What Happened To Christi Lukasiak From Dance Moms?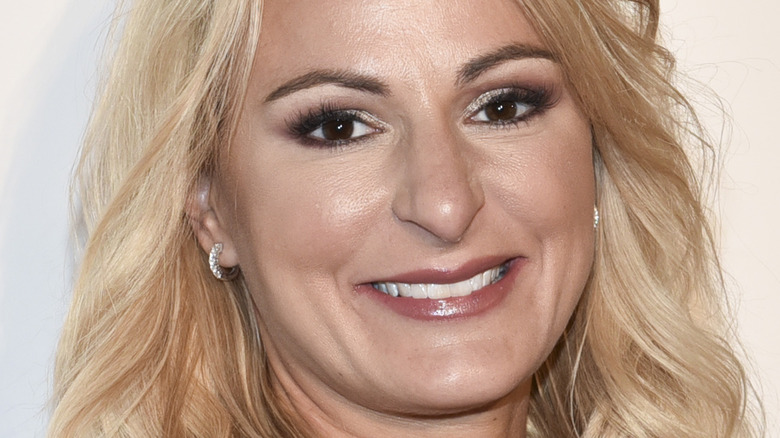 Rodin Eckenroth/Getty Images
"Dance Moms," which aired from 2011 to 2019, focused on a group of young girls who danced in various competitions. As members of the Abby Lee Dance Company, they were pushed to their limits, often facing harsh critiques by their no-nonsense teacher, Abby Lee Miller. Their mothers would watch them at rehearsals, typically intervening and defending their daughters when things went awry. One of the show's most memorable duos was Christi Lukasiak and her daughter Chloe. While Chloe was a talented and remarkable dancer, she often was overshadowed by her co-star Maddie Ziegler, who was a clear favorite of Miller's. This caused plenty of friction and screaming matches between Christi and Abby, which made for very entertaining television.
During Season 4 of "Dance Moms," Christi and Chloe Lukasiak left the show after a fight between Miller and Christi erupted. Apparently, Miller was offensive and rude regarding Chloe's medical condition. The mother-daughter duo briefly returned as guest stars in Season 7. Since then, Chloe has attended college, as well as transitioned into acting and writing, per Insider. But what happened to Christi?
Christi Lukasiak teaches Adulting 101 courses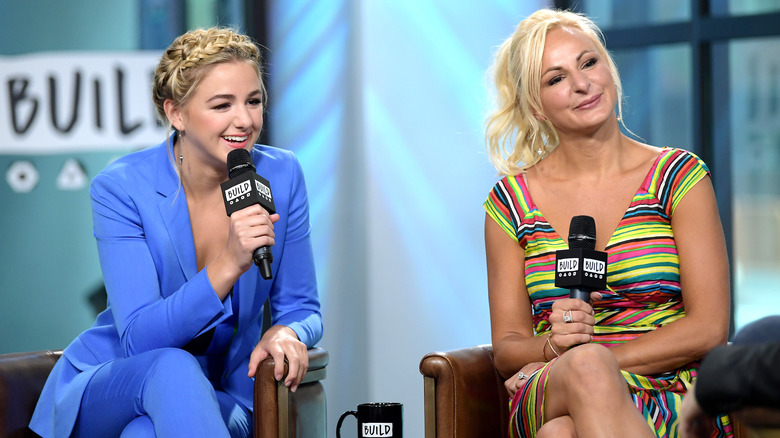 Ben Gabbe/Getty Images
Christi Lukasiak has carved out her own niche by teaching Adulting 101 courses. On her website, she writes, "I help GenZ women navigate the transition from full-time student to independent young woman by teaching all the things you need to know to 'adult' effectively — but never learned." She includes resources and guides, such as ideas for side hustles, tips on sending emails, and steps for growing social media accounts. Lukasiak also has a thriving Instagram account for her business, racking up over 40,000 followers. There, she shares motivational quotes, financial advice, and more.
Lukasiak also has a blog on her website, where she writes articles about various topics like buying luxurious clothes at an affordable price. In one piece called "10 Ways To Be A Girl Boss...Even When You Don't Feel Like One," she uses a positive tone and messaging to inspire self-confidence. She writes, "The key to being a girl boss is your voice. Being able to use your voice to get what you want and to set boundaries is critical to your life."
Christi Lukasiak doesn't take herself too seriously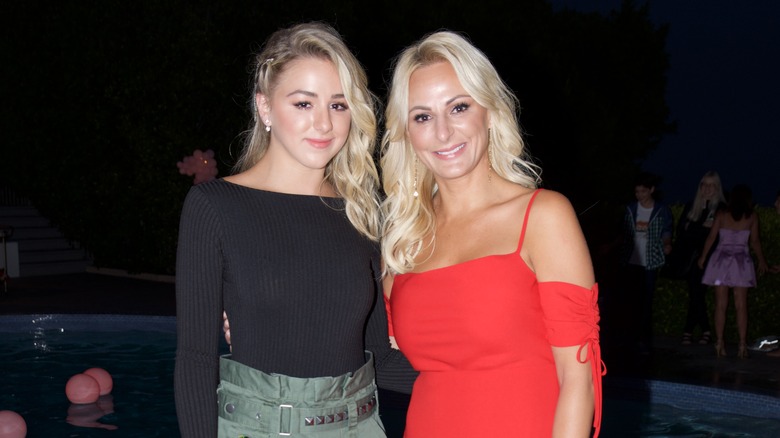 Earl Gibson Iii/Getty Images
When she's not providing adulting tips, Christi Lukasiak spends her time making YouTube videos. "Dance Moms" fans may be excited to hear that she reflects on the reality TV show on her channel. One of her videos is called "The Ugliest Things I Wore on Dance Moms." She clearly has a sense of humor about some of her questionable past choices. Holding up a sparkly stretched-out blue shirt, she says, "Look at the size of this." She adds, "Kind of channeling Elsa," referring to the main character from "Frozen." Christi even brought her daughter on in a video called "Old Dance Moms Costumes with Chloe!"
As for her personal life, Christi seems to still be close with her daughters Chloe and Clara. In an Instagram post, she shared a series of pictures of them, starting with an adorable photo of the three in matching pink outfits. She wrote, "Heard it was #nationaldaughtersday this week and apparently I don't love my children enough to post on the actual day. These two keep life interesting and being their mom is the best thing to ever happen to me. Love you both so much."