The Real Reason Chloe Lukasiak Quit Dance Moms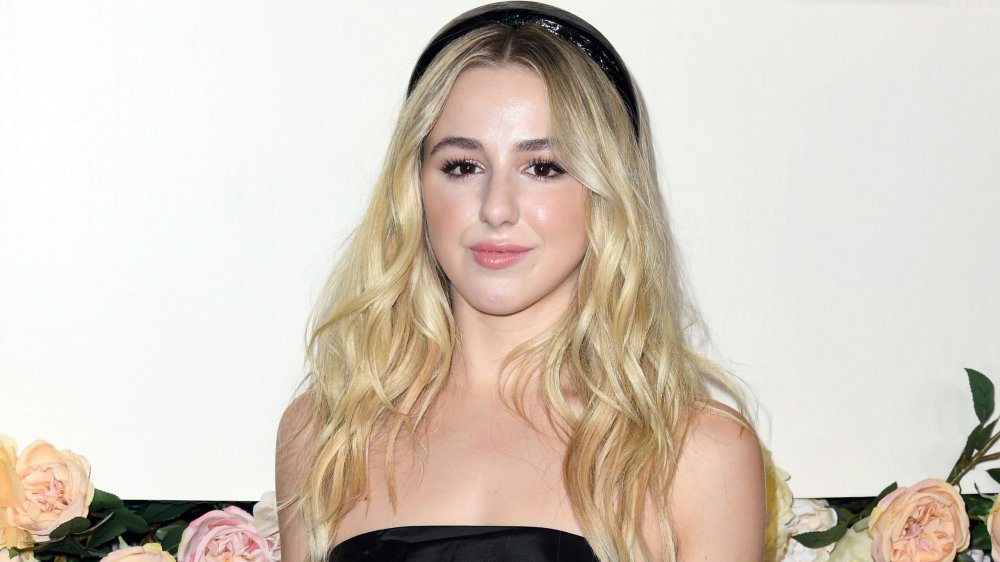 Jon Kopaloff/Getty Images
Abby Lee Miller became famous for her sharp tongue and lack of boundaries during her Dance Moms days. She had no problem ripping into young dancers and their mothers throughout the Lifetime show's run. It's not surprising at all that so many dancers quit the Abby Lee Dance Company and the reality show as a result. Abby was a lot to put up with, and that's a nice way of phrasing it. 
The first mother/daughter duo to truly stand up to Abby were original cast members Christi Lukasiak and her daughter, Chloe Lukasiak. Right from the show's very first episode, Chloe served as Abby's proverbial punching bag, with the dance teacher pitting Chloe against star student Maddie Ziegler and skewering her performances constantly. But, it wasn't just the dance-related critiques that allegedly went too far. 
In January 2019, Chloe posted a video to her YouTube channel titled 10 Dance Moms Secrets. In the video, she shared some insight about her exit. "The reason I left Dance Moms was because my former dance teacher made fun of a medical condition I have." She has silent sinus syndrome.
Chloe shared, "I heard everything she said and they didn't show it on Dance Moms and it's not really said a lot, but she made fun of me. As much respect as I have for her as a dance teacher and as a person and, of course, with everything she's going through right now, what she said was horrible." 
As far as "everything she's going through," Chloe was likely referring to Abby's cancer battle and the legal issues that sent her to jail.
Chloe Lukasiak's mom claims Abby Lee Miller's scenes were edited in her favor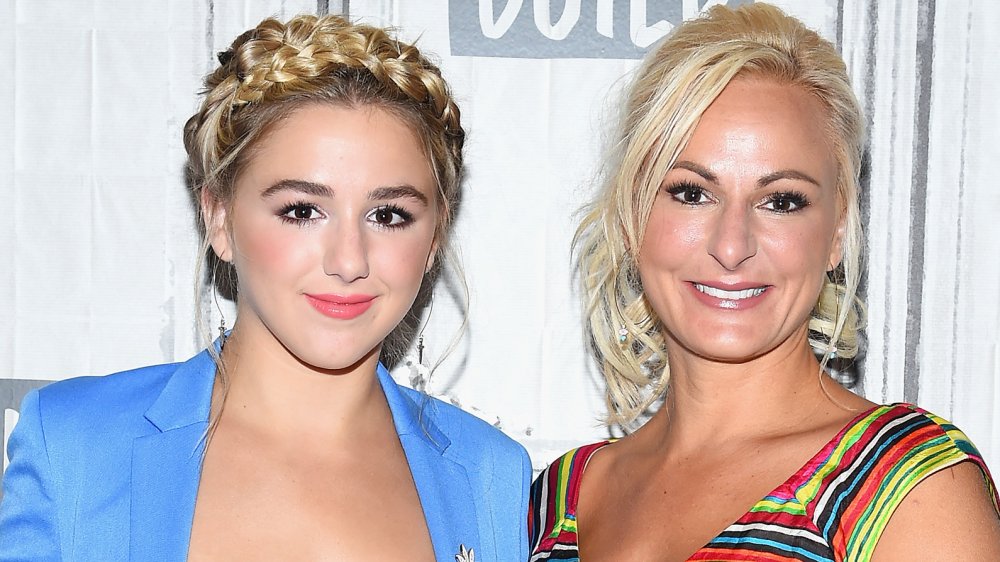 Ben Gabbe/Getty Images
In October 2014, Chloe Lukasiak's mom, Christi Lukasiak, tweeted, "Actually, Abby actually made fun [of] Chloe's face caused by a medical condition there, NOT HER DANCING!" International Business Times reported that in July 2014, Christi tweeted (and deleted), "Abby just made fun [of] Chloe's appearance caused by a health issue. I'm sure it will be edited to protect her. What a piece of trash." 
On her now-deleted Tumblr page, Jo Anne Morales, a mom from Candy Apples — a rival team — reportedly confirmed the story, writing, "It was mocking her eye and telling her to get it fixed! It was really sad!" 
Chloe shared some other behind-the-scenes Dance Moms' scoops in her January 2019 video, revealing, "I got kicked out of the dance studio. I was still on the show, and my former dance teacher couldn't kick me off the show because she didn't have that power or ability." 
The Dance Moms alum elaborated, "I don't know if I would say I got kicked out more so that I chose to leave because I knew what would happen if I didn't sign the contract. But, I wasn't willing to agree to all of those terms." One of those stipulations was "you couldn't gain or lose five to 10 pounds." 
Additionally, Chloe claimed, "You couldn't do anything to your hair." Another issue was that Abby wanted ten percent of the money that Chloe made from her business ventures.
Chloe Lukasiak believes that staying on 'Dance Moms' was bad for her mental health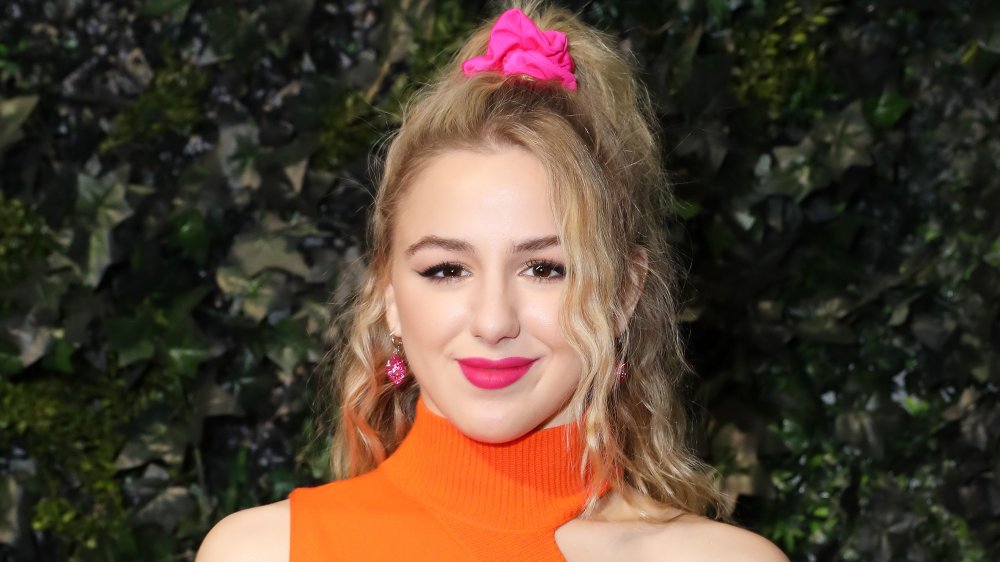 Anna Webber/Getty Images
Chloe Lukasiak reflected on Abby Lee Miller's comments related to her silent sinus syndrome diagnosis in January 2019, saying, "Some might say it's not that serious what she said, which I would disagree." Chloe added, "If you know anything about Dance Moms, you probably know I was my former dance teacher's least favorite student. She was really rough on me that year."
Abby was (allegedly) so rough on Chloe that she told People in April 2017, "It didn't feel like it was a good environment for me to be in anymore." She confessed, "I don't think that would've been good for my mom or me, for our mental state. Everything happens for a reason so I was glad I left." Although Chloe described her Dance Moms exit as "very abrupt," she thinks it was the right call, revealing that she and her mom "talked about it and it didn't seem right to go back."
Unfortunately, Chloe isn't the only one who took issue with Abby's "teaching style"; i.e. her insults. Abby's Lifetime reality show, Abby's Virtual Dance Off, got canceled in June 2020 after Dance Moms alum Adriana Smith accused Abby of racist behavior aimed at her daughter Kamryn. There's nothing wrong with tough love, but making fun of a medical condition and discriminating based on race are not acceptable behaviors and they should not be considered "teaching." 
It seems Chloe's instincts were spot on when she decided to ditch Abby.