The Sad Truth About Abby Lee Miller's Health History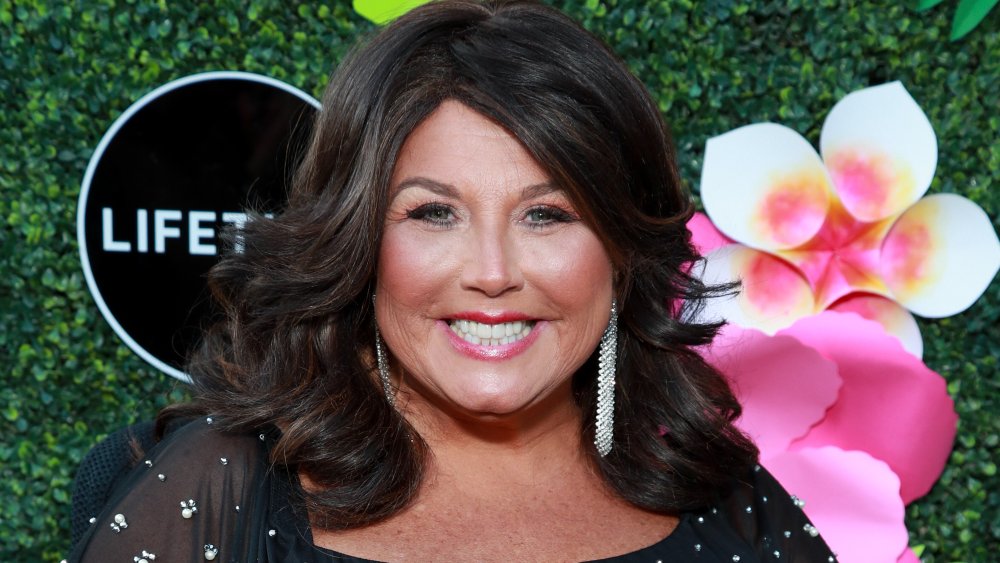 Rich Fury/Getty Images
Dance Moms cast member Abby Lee Miller has had a tough time in recent years with legal and medical struggles. In 2016, the reality TV star pleaded guilty to bankruptcy fraud. She was sentenced in 2017 to one year and a day in prison. Prior to serving time, the dance teacher underwent gastric bypass surgery, and while behind bars, Miller made some strides with her health, losing around 100 pounds, per Entertainment Tonight. Miller was reportedly transferred to a halfway house to finish her sentence, but in April 2018, People reported that she'd been hospitalized due to a thyroid condition.
Later that month, USA Today reported that the Dance Moms star underwent emergency spinal surgery in response to an infection that left her body paralyzed from the neck down. The surgeon who treated her, Dr. Hooman M. Melamed, told People, "If we didn't do something, she was going to die. Her blood pressure was bottoming out. She was not doing well." A rep for Dr. Melamed told E! News that Miller's preliminarily diagnosis was Burkitt lymphoma, a form of non-Hodgkin's lymphoma. In May 2018, a source told People that Miller was undergoing treatment to deal with the "awful situation" and "focusing on getting healthy."
Miller has dealt with a lot, to say the least, and she has gradually opened up about her controversial health history and continued challenges. Here's the truth about this serious situation.
Abby Lee Miller questions the quality of her medical care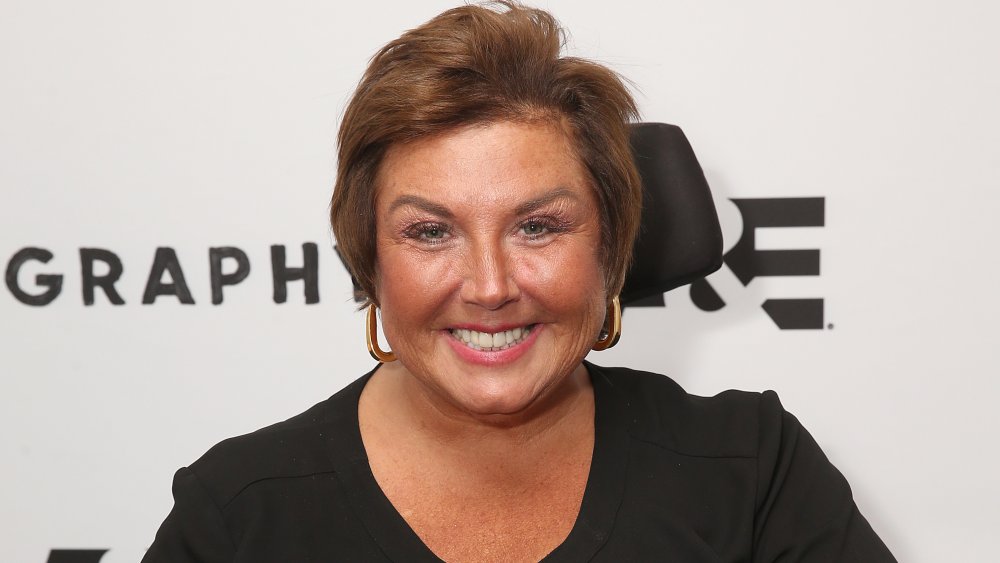 Jesse Grant/Getty Images
Abby Lee Miller reportedly wanted to sue the federal prison in California where she was held for allegedly failing to provide her with adequate medical attention. A source told Radar Online that the Dance Moms star had allegedly "complained for months in prison about the pain" but was dismissed as "a drama queen" and someone who "just wanted to get out of prison." 
Miller commented on her medical situation in prison during a 2019 appearance on The Wendy Williams Show. "The prison doctor took me off all of my medication for my thyroid...for diabetes. Cold turkey. Everything," she said. Miller alleged that because she lost weight, she was told: "You don't need [the medication] anymore." When she was asked about the aforementioned lawsuit, Miller said she was "still discussing" her options.
In and out of jail, it was apparently difficult for Miller to receive an accurate diagnosis. "I went to six different doctors in ten days," she told Williams. Miller initially thought she had a sinus headache. Then, she went to a dentist because her jaw was numb. At one point, she said she was hospitalized but the medical team found nothing wrong. Miller said she wound up "in intensive care, paralyzed from the neck down, in the fetal position." The reality star told Williams that she completed ten rounds of chemotherapy, but was supposedly "cancer-free" after the third round. When Williams asked why the chemo had continued, Miller rhetorically quipped, "You tell me."
Abby Lee Miller has been trying to walk again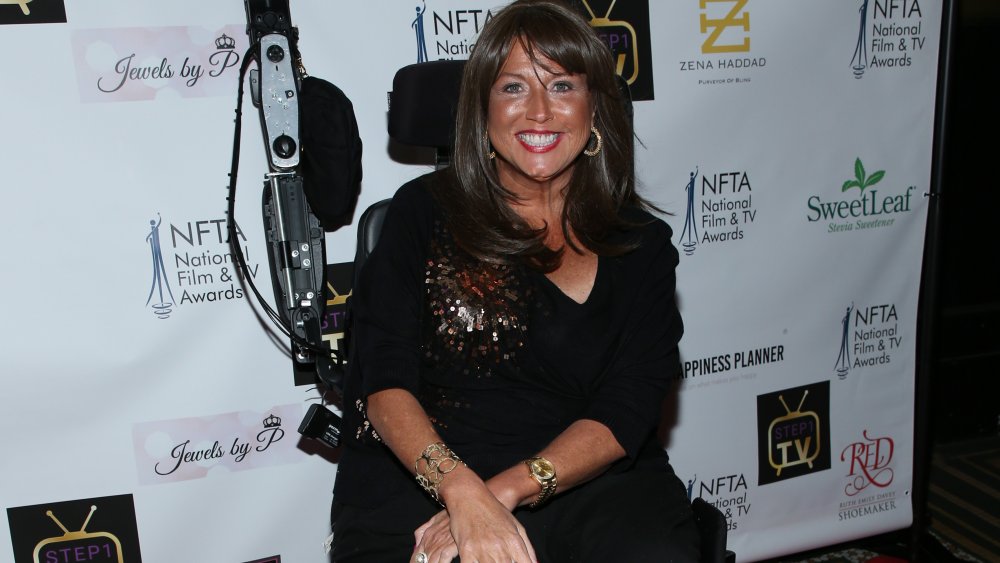 Phillip Faraone/Getty Images
Abby Lee Miller reflected on her sad health story via a series of photos on Instagram in April 2020. "Two years ago today I walked into @cedarssinai in Marina Del Rey for a twilight MRI and never walked again!" she said. "I was put in ICU and paralyzed from the neck down in 48 hours. How did the staff watch this happen and do absolutely nothing?" The Dance Moms star promised to share "the full story" on her YouTube channel at a later date. 
Later that month, Miller shared another throwback photo of her walking out of a hospital with a physical therapist. "Won't try that at home — it takes doctors/professionals/a whole village to raise a #paraplegic," she said. "I'm regressing everyday wo proper #PT! Hope the wonderful pros at all the rehab facilities [know] how much they are appreciated!"
In September 2019, Miller posted a clip from her appearance on an episode of The Doctors. In the footage, Miller stands with the help of a walker. "I'm not nearly as strong as I was during this taping," she said. "I have a long way to go — if there's 1 thing I know, it's that I'm a fighter and there's no such thing as 'can't'!" 
When Entertainment Tonight asked her if she would ever be "back up and chasing her young students again," the reality star replied, "Yes, absolutely." 
Miller's medical journey has been full of setbacks and unanswered questions, but through it all, she has pushed herself to keep trying.