Abby Lee Miller Will Make Her Return On Dance Moms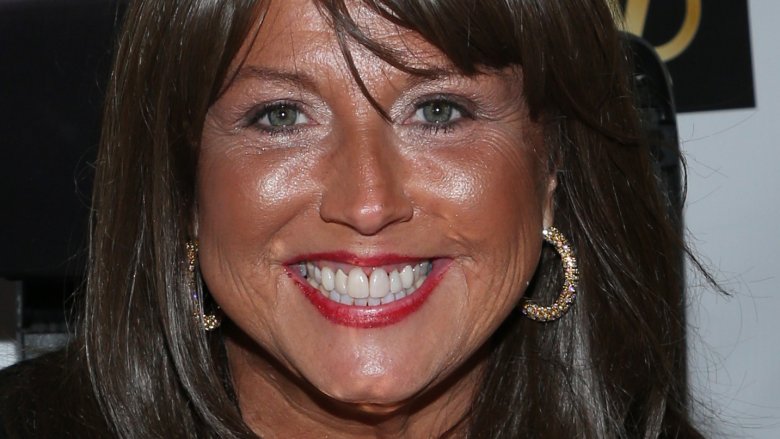 Getty Images
Abby Lee Miller is heading back to the show that made her famous — Dance Moms.
On Saturday, Dec. 29, 2018, Abby Lee Miller, 52, took to Instagram to share with her 3.5 million followers that she'll be returning to the Lifetime series Dance Moms. Alongside a photo of herself looking shocked and excited, Miller wrote, "OMG! Can you believe I'm going to film Season 8 of Dance Moms!"
She continued, "Yes, it's official! We begin the end of Jan! #dancemoms #aldcalways #abbyleemiller #season8 #ALDC #thebestisyettocome #aldcla."
Miller had previously teased that she would be returning to the small screen when she posted a photo of herself being filmed in front of a wall with the "Abby Lee Dance Company" logo in early November 2018. However, she kept the project she was working on a secret, captioning the picture with, "Back to the daily grind. Comment if you can guess what we're shooting today?"
However, a rep for Lifetime had told People in July 2018 that Miller would be involved in the new season of Dance Moms.
As fans of Dance Moms may remember, Miller announced that she was leaving the show back in March 2017. In an Instagram post at the time, she accused the show of treating her like "dirt," noting that she was had "a problem with being manipulated, disrespected, and used."
That July, Miller surrendered herself to the FCI Victorville facility in Victorville, Calif. to serve out her 366-day sentence after being found guilty of committing fraud. She was later released on March 27, 2018, and she finished her sentence at a halfway house, as reported by Us Weekly.
Following her release from prison, she underwent an emergency spinal surgery. She was then diagnosed with Burkitt lymphoma, a type of non-Hodgkin's lymphoma. In June 2018, she had another emergency surgery. To treat her condition, she's had chemotherapy and has had to learn how to walk again (via People).