The Most Controversial Dance Moms Moment Ever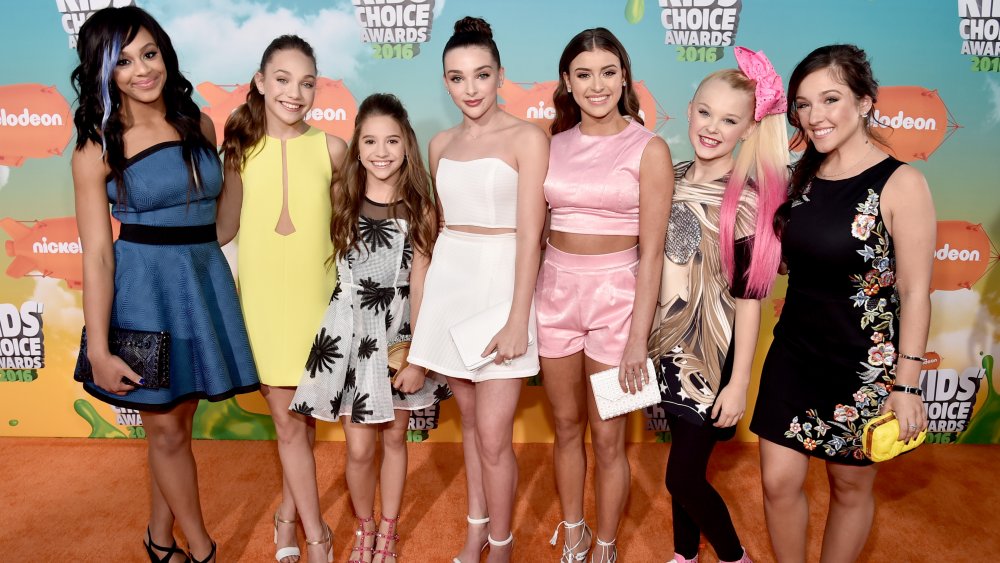 Alberto E. Rodriguez/Getty Images
Lifetime's reality TV series Dance Moms has made a major impact on pop culture. Case in point? The show introduced the world to brightly-hued superstar JoJo Siwa. Not only that, but Abby Lee Miller's personal troubles dominated headlines, culminating in a jail stint for financial fraud. Shortly after being released, Abby battled cancer and was confined to a wheelchair. And then, there's the show itself. 
Abby's teaching style is very "tough love," which, ironically, is a mild way to phrase it. She has no trouble telling dancers and their mothers exactly what she's thinking — even if it's not related to dance. Additionally, Abby has no qualms about pushing the envelope with the themes of dance routines, either. Over the years, she's debuted dances dedicated to texting and driving, suicide, and other serious topics. 
Other times, she's caused major waves because of wardrobe choices; i.e. lack of clothing, or even a perceived lack of clothing. Although the show has been on for eight seasons — showcasing a new dance in every episode — there's one dance that outranks them all as the most controversial in the show's history.
This dance was so scandalous that Lifetime removed the episode from the network and all streaming platforms almost immediately after it aired. In March 2012, Dance Moms aired an episode titled "Topless Showgirls," according to The Hollywood Reporter. Abby wanted the girls, ages eight to 13 at the time, to perform a fan dance while wearing flesh-colored costumes to simulate nudity, which led to a lot of backlash and the show's highest rated episode at that point in time. 
This Dance Moms routine crossed many lines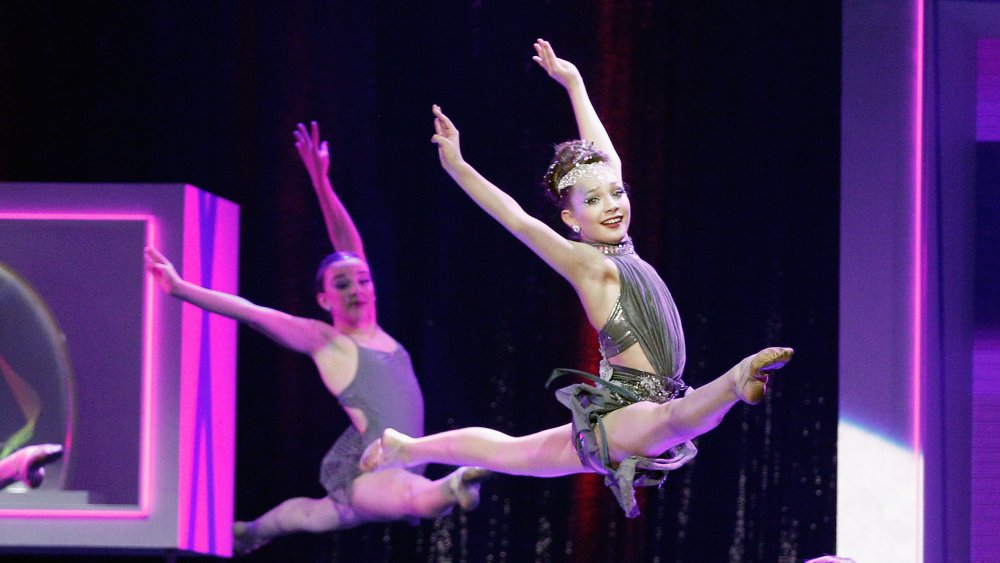 Brendon Thorne/Getty Images
As if the theme of the routine didn't induce enough cringe, Abby Lee Miller's remarks during the episode were also controversial. The New York Daily News reported that Abby recited, "I'm hot! I'm mean! You can't have me! You can't afford me" as "inspiration" while the girls learned the steps. According to Today, Abby told her team, "We all know you have tan bras on and tan tights on. ... Everyone in the industry knows the girls are completely covered and everything's harmless." 
Not only that, but Fox News shared that Abby said, "The moms are ridiculous because all they're worried about is their kids and their bodies and blah blah. Once you've seen one you've seen them all. This is show business kid." Needless to say, that was a sentiment that many people disagreed with. In fact, some psychologists and medical experts told Fox News that the routine and its costumes could promote pedophilia. 
Although Dance Moms became a hit show for pushing boundaries, this season 2 episode definitely caused the biggest scandal thus far.