The Real Reason Jojo Siwa Quit Dance Moms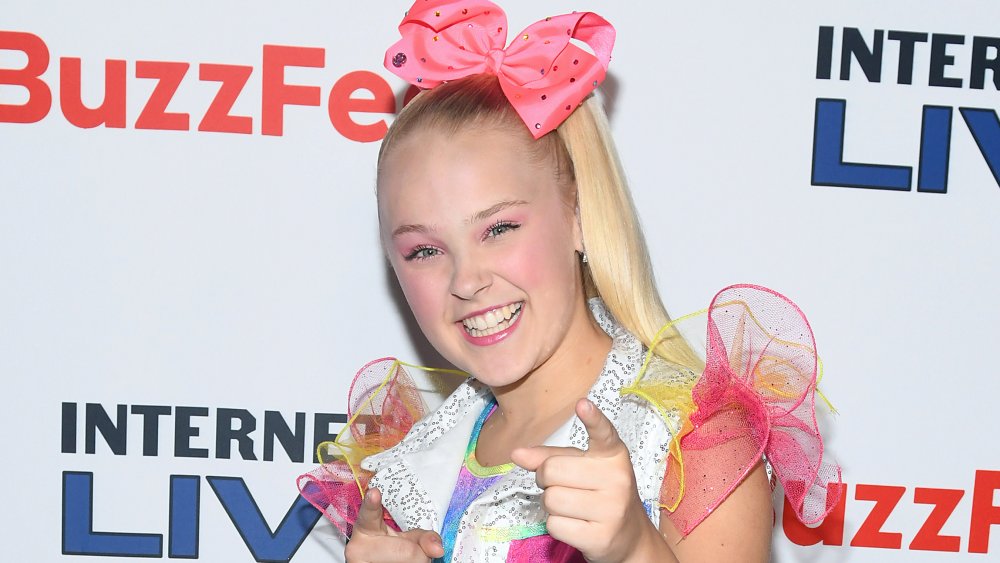 Noam Galai/Getty Images
We may receive a commission on purchases made from links.
Since the Lifetime mega-hit Dance Moms took over our screens back in 2011, the show has been a revolving door of dance talent. While some cast members stuck around as long as they could, others only had a brief stint on the show before bowing out to take on bigger opportunities — and fan-favorite Jojo Siwa falls in the latter category. Siwa first waltzed on to our screens as a contestant on season two of dance instructor Abby Lee Miller's Abby's Ultimate Dance Competition in 2013. In 2015, the Nebraska-born star joined Dance Moms' fifth season as a guest dancer, but was promoted to a full-time team member after just a few episodes. However, her appearances on Miller's infamous pyramid didn't last long, as she stepped away from the show during the second half of season six. So why did the rising star leave the show almost as soon as she hit the dance floor?
It wasn't because of behind the scenes drama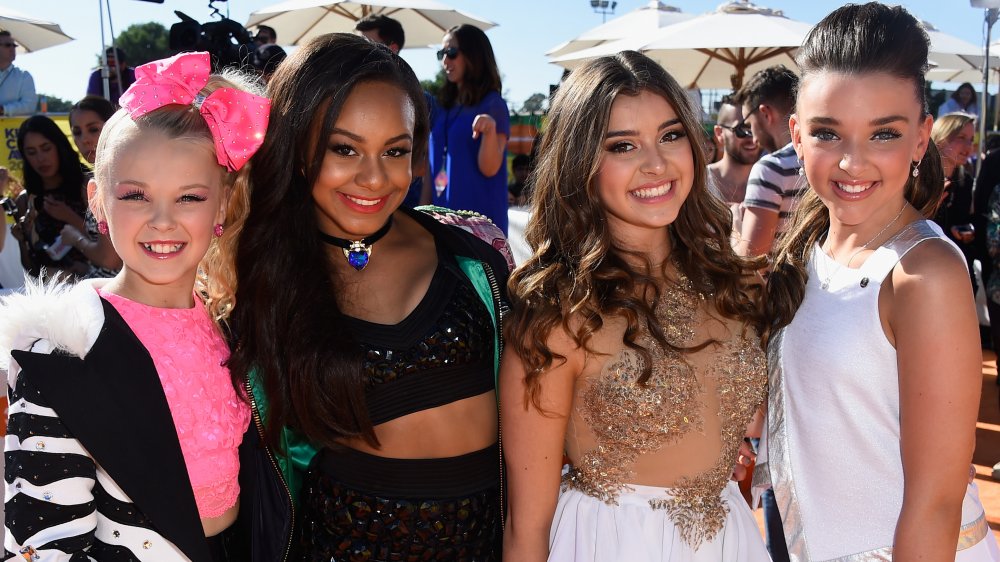 Frazer Harrison/Getty Images
While some cast members ended up leaving Dance Moms before their time due to on/off camera clashing with Abby Lee Miller, that wasn't the case for Jojo Siwa. In 2017, the dancer told Access Hollywood that she didn't leave the show because of Miller, despite that reason being popular among speculating fans. In fact, she told J-14 that it was "one of the best experiences" of her life:
"Literally, Dance Moms was so amazing and I have the world to thank for that. They were so awesome — the set, the cast, the crew — it was amazing. It's my platform, it's how I'm here now. And so for me, moving on from that was really, really hard."
In her book Jojo's Guide to the Sweet Life, Siwa revealed that at one point she actually "begged" to be able to return to the show that gave the teen her start. "By the time I left Dance Moms, I'd made so many friendships. And I didn't want to leave anyone behind," she shared in the book (via the International Business Times). And in 2019, she got her wish and made a special appearance on season nine of the show to offer advice to the new cast of dancers.
Jojo Siwa was was ready for her solo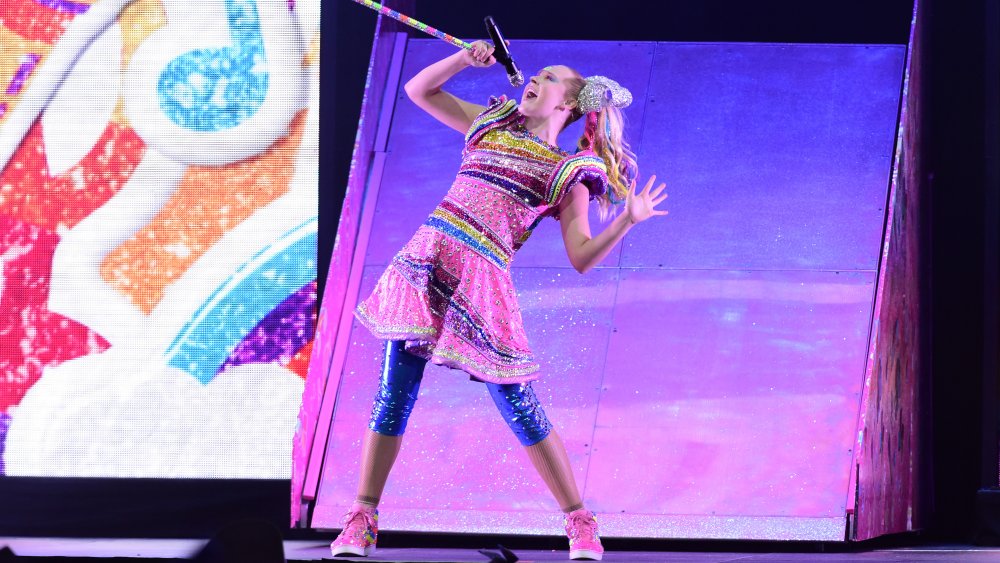 Michael Tullberg/Getty Images
While moving on from the reality show might have been hard, it seems like saying "yes" to a Nickelodeon deal was pretty easy — and knowledge of an impending deal was probably why she departed Dance Moms. Shortly after Siwa went solo, Nickelodeon signed the then 13-year-old to an overall talent deal which included "consumer products, original programming, social media, live events and music," according to Business Wire. The same year she inked the deal with Nickelodeon, Siwa starred in her own Nickelodeon special, Jojo Siwa: My World. The special gave fans a behind the scenes look at her life post-Dance Moms. Known for her out-of-this world personality, in 2018 Siwa got even more animated — literally. 
At 16, Siwa landed an animated series called The JoJo & BowBow Show Show, which features the starlet and her dog BowBow. The series debuted on Nickelodeon's YouTube channel in September 2018. In addition to playing herself, or an animated version of herself, on the small screen, Siwa has also starred in a feature length film on Nickelodeon (shocker!) called Inside Voice. It marked her first movie role, and she told J-14 that it was a welcome challenge. "It's actually a lot different than I would have thought it was! Because I've done acting on TV shows, but never in a movie. This is my first movie ever. And everyone said that I did really good!" 
Siwa has also tried her hand at hosting. From 2017 to 2018, the teen hosted Lip Sync Battle Shorties with Nick Cannon and, given her singing and dancing background, it's no surprise that Siwa really knew her stuff. 
In her spare time (though it's hard to believe she actually has any), Siwa has a booming bow business where she helps hook fans up with her signature look. The star has partnered with retailers like Claire's to sell Jojo's Bows, which play into her eccentric, colorful personal brand. Whew! Is there anything this girl hasn't done? It's clear that over the years, her original deal with Nickelodeon has helped Siwa cement herself as the reigning tween queen. 
Now that you know the reason Siwa left the reality show that made her a household name, find out more of the untold truth of the Dance Moms alum.