What Is Nia Sioux From Dance Moms Doing Now?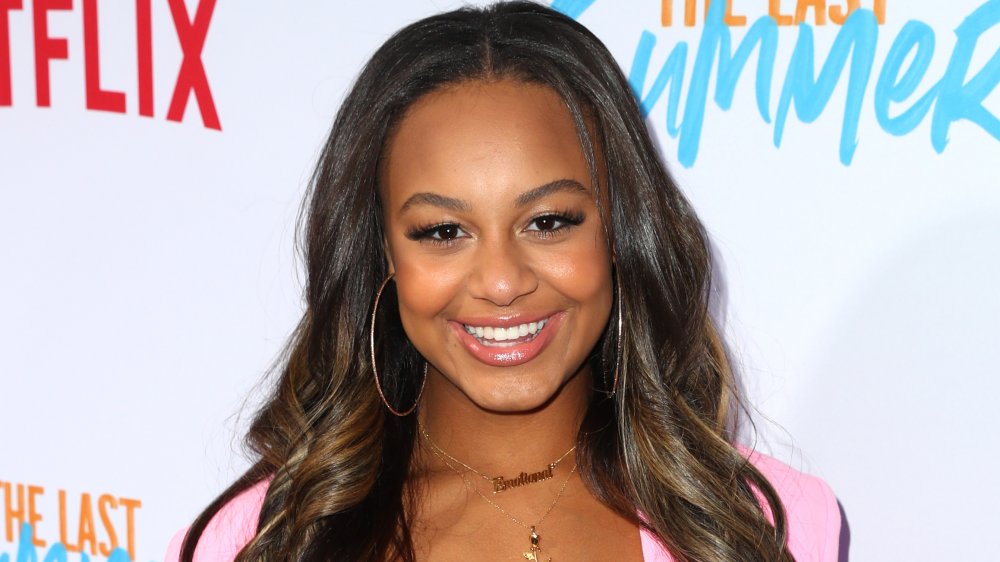 Joe Scarnici/Getty Images
Lifetime's hit show Dance Moms twirled on to our screens back in 2011, and the way we view the competitive dance world hasn't been the same since. Nia Sioux was one of the original cast members who dealt with dance instructor Abby Lee Miller's shenanigans from the start. Often pegged as the underdog of the original group of girls, Sioux constantly appeared at the bottom of Miller's infamous pyramid. Ironically, Sioux was actually the only original cast member who carried out her full contract and stuck around when the rest of the cast was long gone. 
After growing up on the show and giving it her all, Sioux wasn't particularly broken up about bowing out after the show's seventh season. "I was just like, I'm 16 now, I'm growing up, the show has been a great platform, but it's time to move on," she told Teen Vogue. "During the show, I couldn't take all the opportunities that I wanted to, and now since I'm off the show I'm getting to do what I want to do."
From launching a music career to shining on the silver screen, find out what the Dance Moms alum has been up to since leaving the show. 
Dance Moms alum Nia Sioux is making bold moves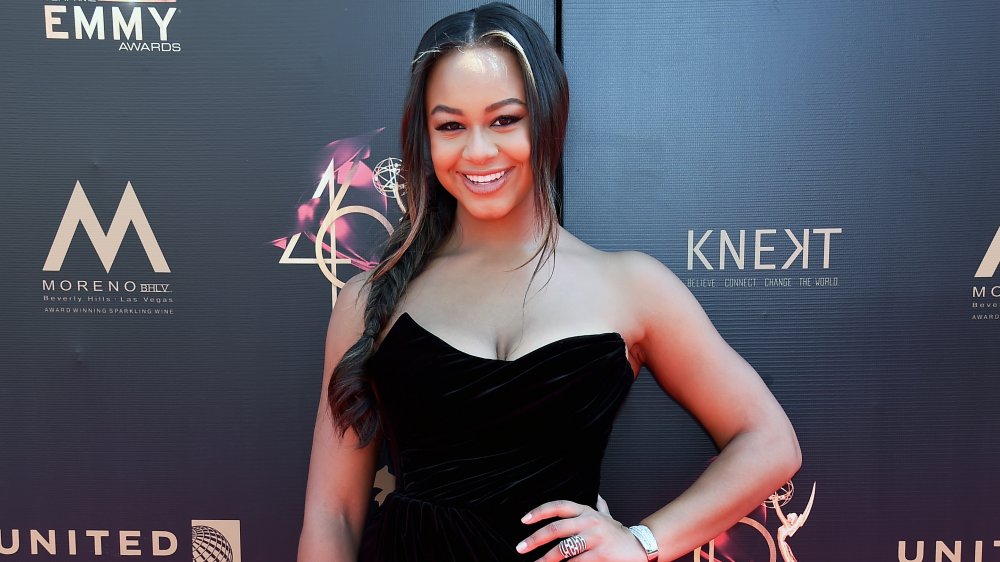 Gregg Deguire/Getty Images
Nia Sioux might have taken her final bow at the end of season seven, but she's never strayed too far from our screens. Switching her sights from reality television to the scripted variety, the Dance Moms star landed a recurring role on the CBS soap opera The Bold and the Beautiful in 2018. The 18-year-old took on the role of a fashion intern named Emma Barber for more than fifty episodes. According to TMZ, the teen was making about $2,500 per episode during her first season. Although her turn as Barber has come to an end, it seems Sioux is still hungry for more acting opportunities. She's set to star in online streaming channel Brat TV's new show Sunnyside Up, which will premiere in fall 2019. Sioux is also slated to appear in two more projects, The Lies I Tell Myself and The Code, that are in varying stages of production. 
In addition to focusing on her television work, Sioux has also exposed herself to world of theatre as well. In late 2018, the teen snagged a leading role in the North Carolina Theatre's production of Aladdin and His Winter Wish. Sioux told Dance Spirit that her time on the Lifetime reality show actually prepared her for the experience. "There are definitely differences between competition dancing and Broadway dancing. Although competition dancing certainly helped me in refining my technique, performing in a Broadway show required me to concentrate on more than just choreography," she said, adding that "learning a new dance routine on Dance Moms each week was great training for theatre experience."
Nia Sioux is working hard to be a triple threat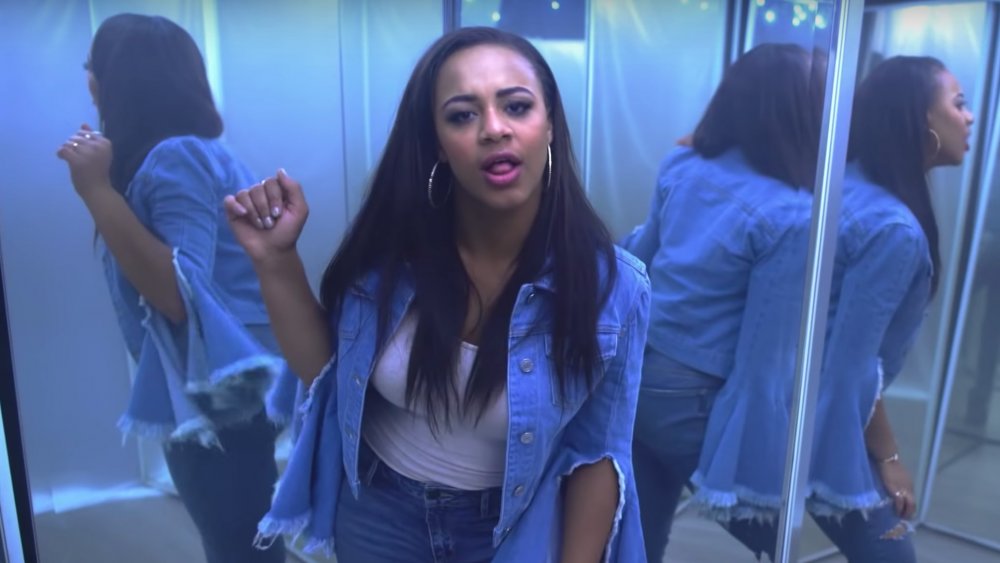 YouTube
We've seen her dance, we know she can act — but did you know the former reality star also has some pretty good pipes? In 2015, when she was still splitting her time with Dance Moms, Nia Sioux dropped a music video called "Star in Your Own Life," which has since racked up almost 13 million views — wonder if she asked former co-star Maddie Ziegler for any tips on shooting a music video? Not only did she sing her little heart out, but she also showed off some of her signature moves. 
Sioux told Naluda Magazine in 2015 that the whole experience meant a lot to her. "Making the music video was the beginning of redefining me so it was a critical turning point. The entire process of making the music video was incredible because I was able to combine all of my interests, singing, dancing, and entertaining. It was truly a transformation process and I began to see myself as a true star." Flash forward to 2019, the starlet has dropped multiple singles and EPs including a song she released just this year called "First Date Kinda Nervous."
Regardless of how brightly she shines in other areas, Sioux believes her first love will always be near and dear to her heart. "I will always be attached to dance, she told Teen Vogue in the aforementioned interview. "Dancing has been a part of my life forever, so no matter what I'm doing dance is still going to be there."