What Is Chloe Lukasiak From Dance Moms Doing Now?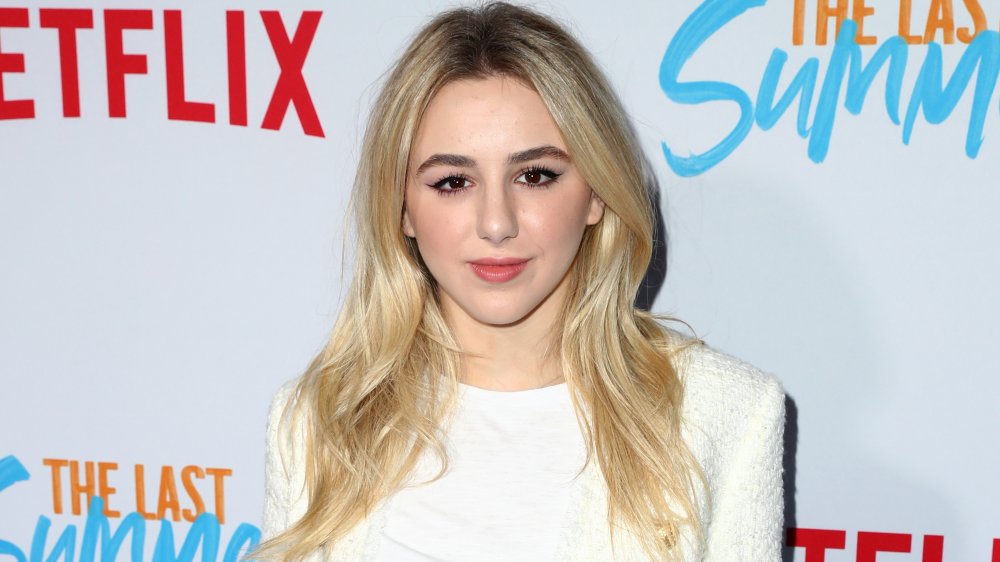 Joe Scarnici/Getty Images
Chloe Lukasiak left Dance Moms during the show's fourth season, back in 2014, and she's been keeping herself busy ever since. Following her exit from the Lifetime reality dance series — where she always played second fiddle to dance coach Abby Lee Miller's favorite, Maddie Ziegler — the young star continued to dance. She remained in Pennsylvania, dancing for two different studios before reuniting with her former dance friends during 2017's season seven of Dance Moms, after she revealed she still wanted to compete with them.
"I really didn't even think I was leaving [season 4]. I figured we would go back the next season, and then I left and I never came back," Lukasiak told People ahead of her Dance Moms return. "It felt very unfinished for me, I needed closure."
Throughout her high school dance years, Lukasiak also managed to expand her professional portfolio way beyond just dancing. In 2017, she wrote Girl on Pointe: Chloe's Guide to Taking on the World, which was then released in 2018. After being bullied herself and learning self-acceptance, this book was a good way to spread her message to other young women. Plus, the blonde beauty is a big reader, teaming up with Girls' Life magazine for her own book club in 2018 called, appropriately, Chloe's Book Club, so writing a book herself was a bit of a no-brainer.
Chloe Lukasiak is dancing her way through life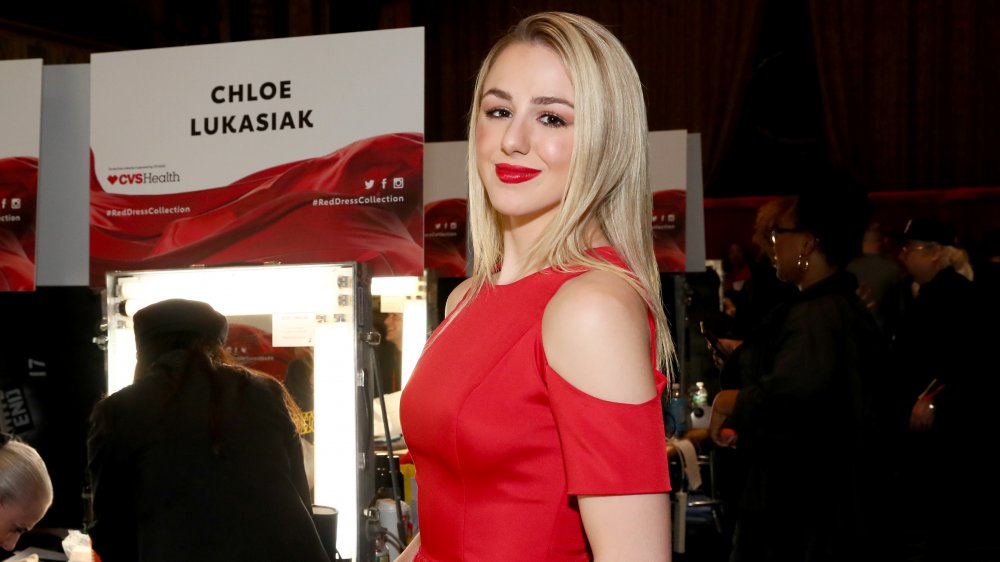 Astrid Stawiarz/Getty Images
When Chloe Lukasiak doesn't have her head in her books, she is usually acting or dancing, or doing a combination of both. In 2016, Lukasiak had her first big acting role outside of her reality TV life with the 2016 Lifetime TV movie, Center Stage: On Pointe. She then appeared in a film called F.R.E.D.I., and followed that up with a movie called Next Level (which, as of a 2018 Deadline write-up, was slated for a 2019 theatrical release), which combines her dancing background with her burgeoning acting skills.
The 18-year-old star is also a semi-regular teen...if you can imagine that. In 2019, she moved from her hometown in Pennsylvania to Los Angeles to not only pursue her career goals, but to go to college. She will start at Pepperdine University, in Malibu, California, in early 2020. Even though she hasn't officially started classes, she has been cataloging her journey (as well as the rest of her life) on her YouTube channel, which has two million subscribers. Plus, she is a part of Victoria's Secret PINK's new web series with AwesomenessTV, which is about girl power and shines a light on their brand reps on different college campuses.