Ashlee Simpson And Vincent Piazza: What Really Caused Their Split?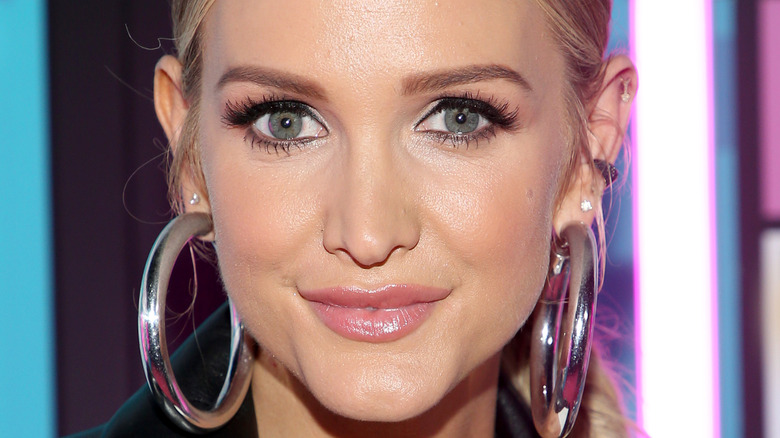 Phillip Faraone/Getty Images
It didn't take long for Ashlee Simpson to jump back into the dating scene after her split from Pete Wentz. Simpson and Wentz were married for three years before the "Pieces of Me" singer decided to file for divorce in 2011. Simpson was sure to be heartbroken that her marriage with the musician didn't work out, but it seems she was eager to put herself back out there.
Sure enough, a mere four months after she filed for divorce, Simpson was spotted getting close to Vincent Piazza. The singer was absolutely smitten with the "Tulsa King" actor from the start. "They were laughing and chatting. She'd stop to kiss him; she couldn't take her eyes off him," a source shared with Us Weekly (via Glamour). As for how they crossed paths, another source revealed that Simpson and Piazza had mutual friends who introduced the two, and the rest was history.
Although the musician moved on somewhat quickly from Wentz, the source revealed that Simpson was keen to take things slow with Piazza due to the distance between them. The couple hit it off and dated for about a year and a half. However, like many high-profile relationships, their romance ultimately came to an end, and the reason for the split may not be all that surprising.
Ashlee Simpson and Vincent Piazza struggled with distance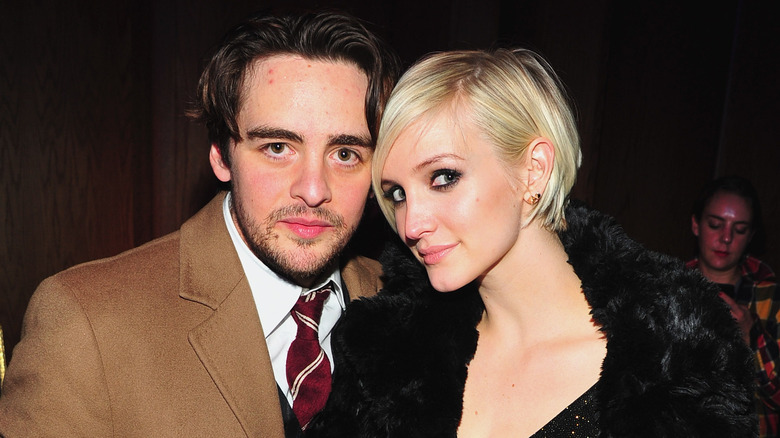 Theo Wargo/Getty Images
At the time of their relationship, Vincent Piazza was working on the series "Boardwalk Empire," which was filmed exclusively on the East Coast. Meanwhile, Ashlee Simpson's life was centered in Los Angeles. Despite living on opposite sides of the country — and the challenges that posed to their budding romance — the two were determined to give the relationship a try. 
Unfortunately, this distance eventually became the reason for their split in 2012. A source shared with Page Six, "Vincent has been working a lot, so he hasn't been able to spend as much time with Ashlee, which has caused some problems." They also revealed that the couple's split was a "mutual agreement" as things between the two lovebirds had been "bumpy," but noted that a reconciliation was possible in the future. 
US Weekly also confirmed the breakup, with their source again citing distance as the main reason. They said, "There was no bad blood and no third party involved. It was honestly just a long-distance relationship and it became too hard to make it work." The source suggested the couple could end up back together, but as we now know, it just wasn't meant to be. 
Ashlee Simpson moved on from Vincent Piazza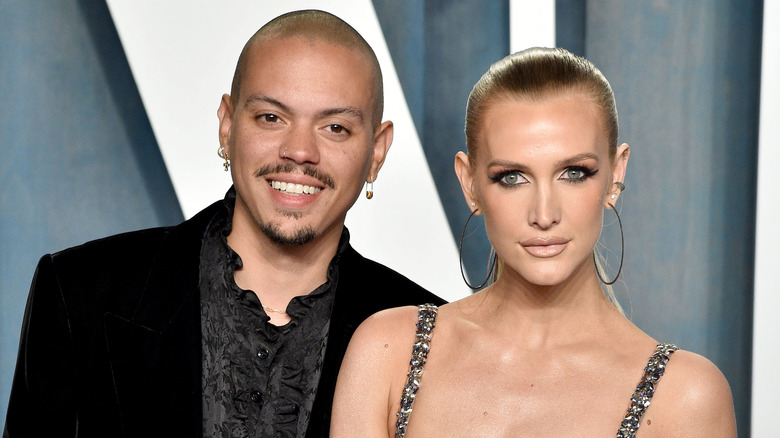 Lionel Hahn/Getty Images
Less than a year after Ashlee Simpson and "Boardwalk Empire" star Vincent Piazza called it quits, the singer paired off with her longtime friend, Evan Ross. In 2013, Ross expressed how infatuated he was with Simpson. He shared with Us Weekly, "I'm so in love and we've got amazing things going on. And we inspire each other. So it's cool. She's The One." Ross wasn't wrong about Simpson being "the one," as the two tied the knot a year later at Diana Ross' Greenwich, Connecticut, estate.
Simpson — who already had a child with Wentz — expanded her family by welcoming a second child with Ross in 2015. Fast-forward three years, the couple added one more bundle of joy to the family. Simpson and Ross continue to be madly in love, as the musician expressed on her Instagram in 2020. "My soul mate, I'm so lucky be your wife, and baby mama. I can't imagine this life without you," she wrote of Ross. "You brighten everyday. I love you so very much baby." As the couple has been happily married for nearly ten years, it seems like there is more love to come.
As for Piazza, not much is known about his dating life after Simpson. However, according to Dating Celebs, the actor is still single and continues to act in the hit series.