Jay-Z's Mom Gloria Carter Refused To Follow One Of His Demands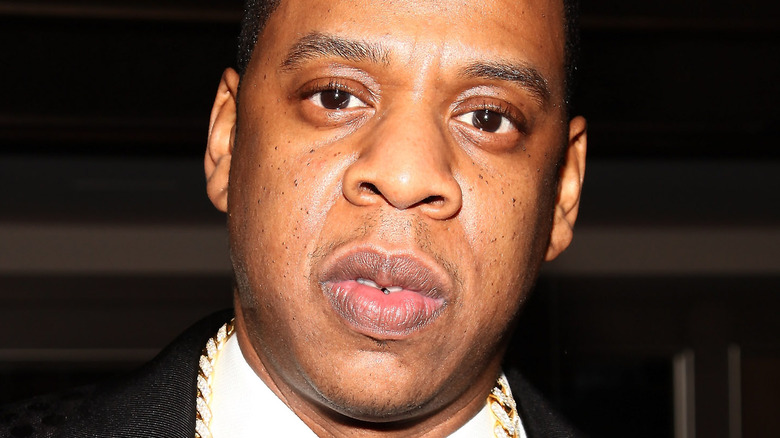 Paul Zimmerman/Getty Images
Jay-Z is arguably the most successful rapper of all time. And it's not just because Billboard awarded him the number one spot on their 2023 "Best Rappers" list. Over his career, Jay-Z has released a slew of hits — including "99 Problems," "Empire State of Mind," and "Run This Town — which helped garner him 24 Grammy awards and contributed to his $1.3 billion net worth. Jay-Z has also made significant entrepreneurial strides, including founding Roc Nation, Roc-A-Wear, and various other ventures.
Despite his immense wealth, Jay-Z came from humble beginnings. The rapper came from a two-parent household, but his mother, Gloria Carter, raised him alone after his father walked out on the family. And things weren't easy. "We were living in a tough situation, but my mother managed; she juggled," Jay-Z told Vanity Fair. "Sometimes we'd pay the light bill, sometimes we paid the phone, sometimes the gas went off. We weren't starving—we were eating, we were O.K. But it was things like you didn't want to be embarrassed when you went to school; you didn't want to have dirty sneakers or wear the same clothes over again." 
Fortunately, it appears that Carter's example of hard work helped shape Jay-Z into a success story. But while Jay-Z's career has afforded him great power, that influence hasn't necessarily bled over into his relationship with his mom, as there's one demand that she refused to bend to.
Gloria Carter didn't want to retire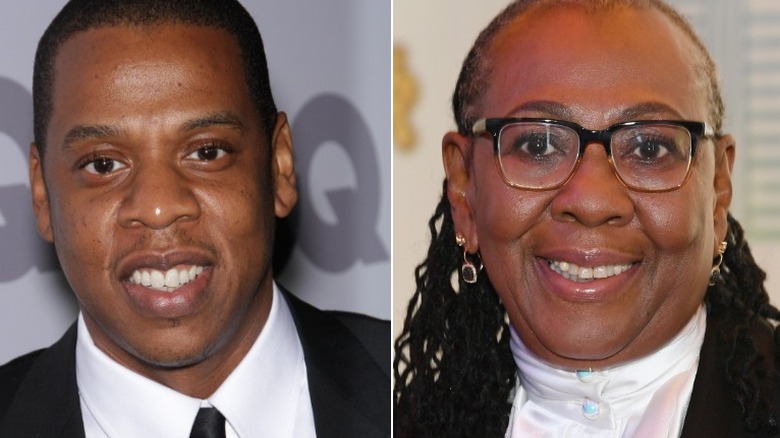 s_bukley/Shutterstock & Kevin Mazur/Getty Images
Funny things happen to families when money comes into play — especially when celebrities are involved. While some celebrities can maintain healthy boundaries with their pre-existing family members, even while pouring money into their life, this isn't the case for all of Hollywood's elites. Some stars have allowed fame and wealth to inflate their ego, leading them to treat their families like trash. Meanwhile, other celebs have refused to share their money with their family – either out of principle or strained relationships. 
Fortunately, Jay-Z didn't have this problem with his mother, Gloria Carter, who initially refused to allow him to take care of her. Before Jay-Z achieved international fame, Carter worked as an investment analyst in New York City. Naturally, once he became famous, he wanted to support his mother, but she wanted to keep working. "Jay had a problem with that," Carter shared with USA Today. "He and his siblings eventually arranged a meeting to talk to me about retiring." Eventually, Carter did try out the retirement lifestyle for a spell, although she wasn't fulfilled. "I was bored," she added.
How Gloria Carter keeps busy today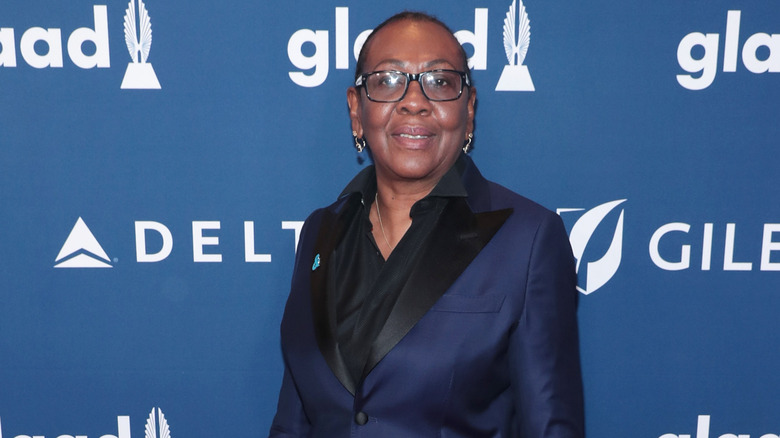 Cindy Ord/Getty Images
It's safe to say that Gloria Carter has come a long way from her career in finance. For the past two decades, Carter has played an integral role in the success of Jay-Z's charity, The Shawn Carter Foundation, as its President and co-founder. The initiative seeks to help disadvantaged students secure financial aid for college — a cause near and dear to her heart. "There are a lot of young people who have low GPAs," Carter explained during an interview with Rolling Out. "A lot of those people don't even get looks for financial assistance. We can help those kids who can't get any help." When speaking to USA Today, Carter echoed similar sentiments. "The underserved have so many problems," shared Carter. "Sometimes they need someone to give them a hand."
Fortunately, The Shawn Carter Foundation has managed to do just that. According to the charity's website, the foundation has primarily served students who may not have enjoyed the same privileges as their peers. For the 2014-2015 academic year, 79% of the scholarship recipients came from single-parent households, while 64% were first-generation college students.