What We Know About The Arrest Of Ex-NBA Star Shawn Kemp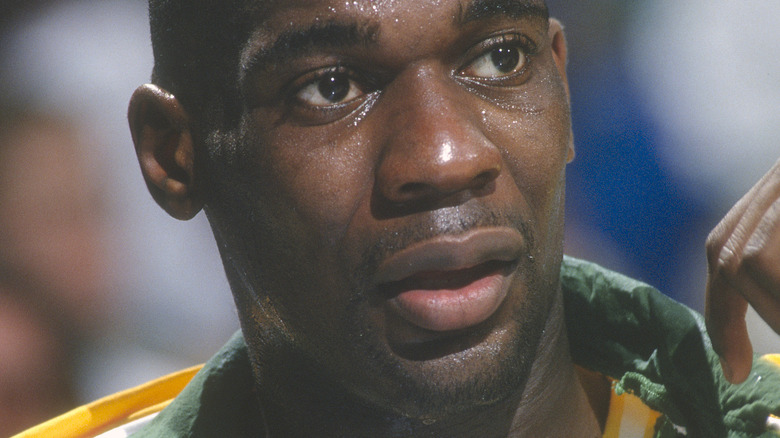 Focus On Sport/Getty Images
Shawn Kemp, a six-time NBA All-Star dubbed the "Reign Man" because of his impressive talent for dunking, was reportedly arrested on Wednesday, March 8, following his alleged involvement in a shooting.
Kemp is no stranger to run-ins with the law. In 2005, Seattle Times reported that the former Seattle Supersonics star was arrested for marijuana and cocaine possession. He was only fined $440 and placed under a year of probation. "I've definitely learned from this," he said at the time. "It's not a place I'm familiar with, and you shall not see me back in this position again." However, the following year, he was jailed again after authorities found marijuana in his car. ESPN noted that he was released after posting a $500 bond. It was also around that time that Kemp was practicing with the Nuggets in hopes of making a comeback in the NBA, where he once dominated.
Sadly, the comeback didn't happen, and he briefly signed with a team in the Italian League instead. Kemp has remained relatively quiet since then — until his most recent arrest.
Shawn Kemp was allegedly involved in a drive-by shooting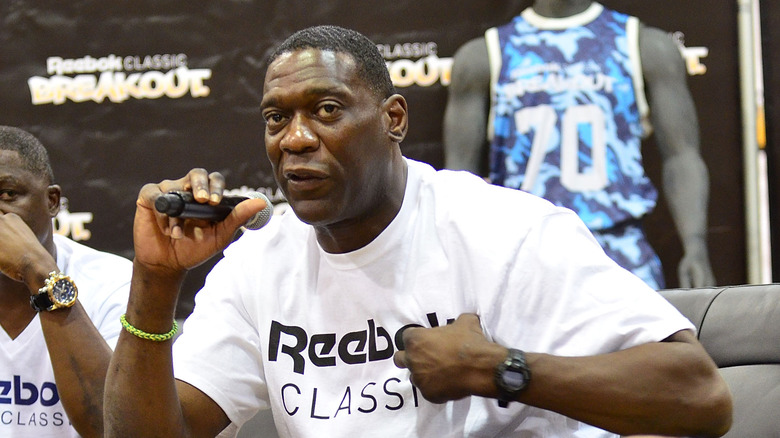 Lisa Lake/Getty Images
CNN reports that the former NBA power forward Shawn Kemp was booked following his entanglement in what the Tacoma Police Department described as a "drive-by shooting" incident. In a tweet, law enforcement noted that an "altercation" occurred between the occupants of two separate vehicles, resulting in "shots being fired at a parking lot." 
While no injuries were reported, police confirmed that a weapon was recovered in the area, and a "53-year-old male was booked," later identified as Kemp. Sources close to the former athlete told FOX 13 News that Kemp fired shots in self-defense after having property stolen from his car earlier in the week. Kemp allegedly tracked his iPhone to nearby Tacoma, Washington, and was fired at while approaching the vehicle. 
Since his first bout of arrests, Kemp had already made valiant attempts to turn his life around, and he owes it all to fatherhood. In a 2022 interview with The Washington Post about his cannabis business, Kemp stated that having kids "made [him] grow up." He added: "It always amazes me how some people can look at something as being so bad when it could change a person's life around and make life so much better for them. If it wasn't for my kids, man, I'd have probably been reckless as hell. I would've really been one reckless-ass dude."