Who Are Millie Bobby Brown's Parents, Robert And Kelly Brown?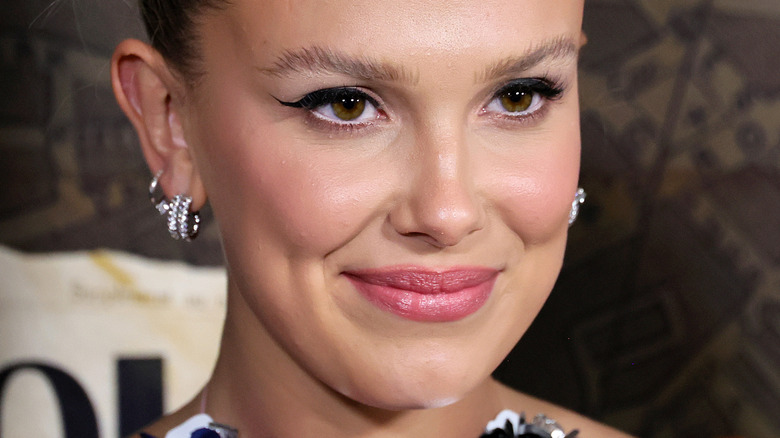 Theo Wargo/Getty Images
Millie Bobby Brown skyrocketed to fame upon landing the role of Eleven in the popular Netflix series "Stranger Things." Before that, she appeared in TV shows like "Once Upon a Time in Wonderland," "Modern Family," and "Grey's Anatomy." The young actor had a longtime love for performing and worked hard to earn her success. Yet, fans may be surprised to learn that Millie almost gave up on her dreams before booking "Stranger Things." In a 2020 interview on "The Tonight Show Starring Jimmy Fallon," the superstar revealed, "I think I was just very disheartened by the rejection, which is something I tell everyone is, like, this industry is such — is just full of rejection, 24/7." To her disappointment, she didn't get a role she auditioned for in "Game of Thrones." But Millie's passion kept her going, as she was determined to continue acting.
While Millie's undeniable talent is clearly what got her in the door, her parents Robert and Kelly Brown, made many compromises to support their daughter on her path to stardom. So, what is there to know about Robert and Kelly, and their relationship with Millie?
Robert Brown supported his daughter's dreams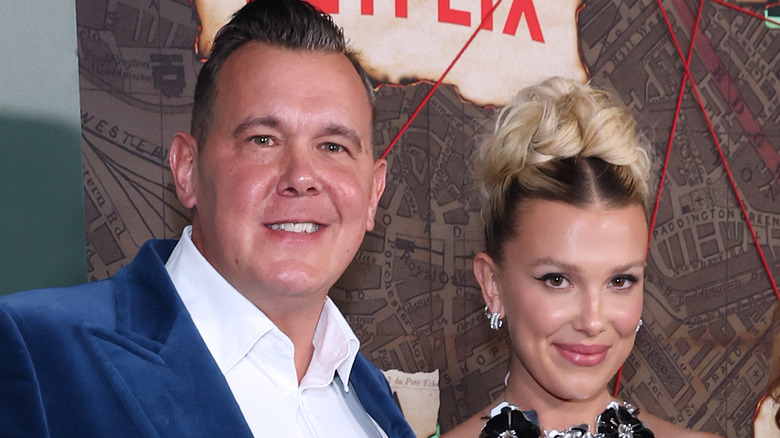 Monica Schipper/Getty Images
Millie Bobby Brown's father Robert Brown recognized his daughter's interest in the arts at a young age. In 2016, he told the Daily Mail, "My other children would watch cartoons, but Mill watched musicals — Chicago, Moulin Rouge, Annie, and Bugsy Malone. She'd belt out a tune. She was performing from day one." When Millie was 8 years old, her family moved to Florida to start a tooth-whitening business. Millie shared, "I was annoying my father one Saturday and he said: 'We need to find you something fun to do.'" So, she joined a weekend stage school, where she took acting, dancing, and singing classes. Millie noted, "There was a showcase and an agent said she wanted to represent me." Then, the family packed their bags and headed to Hollywood. As Millie's career took off, Robert wanted to make sure she stayed grounded. He said, "It's important for Millie not to feel under pressure. She's a kid. She has to do her homework and chores. Everything else is a bonus."
Through thick and thin, Millie has expressed her gratitude for her parents. In the past, she has spoken openly about her close relationship with her mom. In a Mother's Day Instagram video for Pandora, she shared, "She's like my other half. I talk to her about everything, including my career and personal life. She's my best friend. I have the best mom in the world."
Robert and Kelly Brown struggled with money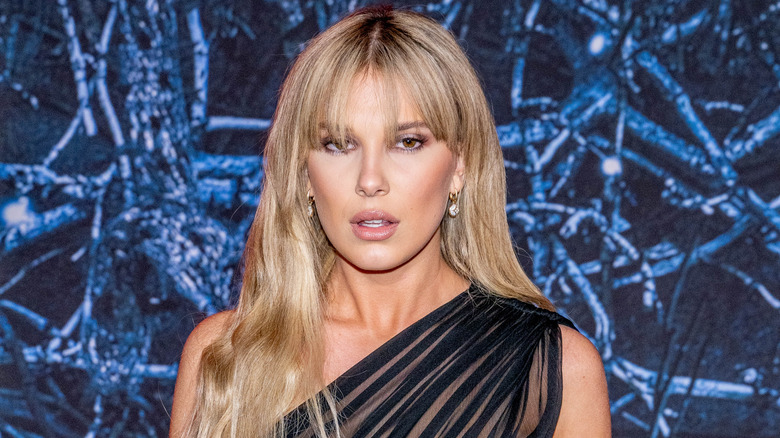 Roy Rochlin/Getty Images
Millie Bobby Brown's parents Robert and Kelly Brown put a lot on the line to help the young actor achieve her dreams. According to the Daily Mail, Millie mentioned that her family went bankrupt at one point. She said, "It was very hard. There were lots of tears along the way." Apparently, they sold their most prized possessions in order to make the big move to Hollywood. In fact, finances were so tight that the family borrowed money from Millie's manager Melanie Greene at one point. When the family returned to the U.K., they stayed with an aunt. Millie said, "I was devastated. I wasn't getting work. I thought I was done." But once Millie booked "Stranger Things," things turned around drastically for the family.
Once Millie made it big, Robert and Kelly had to deal with some controversy regarding their daughter. When Millie began dating TikTok star Hunter Echo, the parents took the heat for allowing their 16-year-old daughter to date a 20-year-old. One person tweeted, "This is literally grooming? We don't need to know the full situation. Millie's parents and Hunter are in the wrong. End of story." Another user expressed their disgust, writing, "A 20-years-old dating a 16-years-old kid. Where were her parents?"