RHOM: What Alexia Echevarria's Husband Todd Nepola Really Does For A Living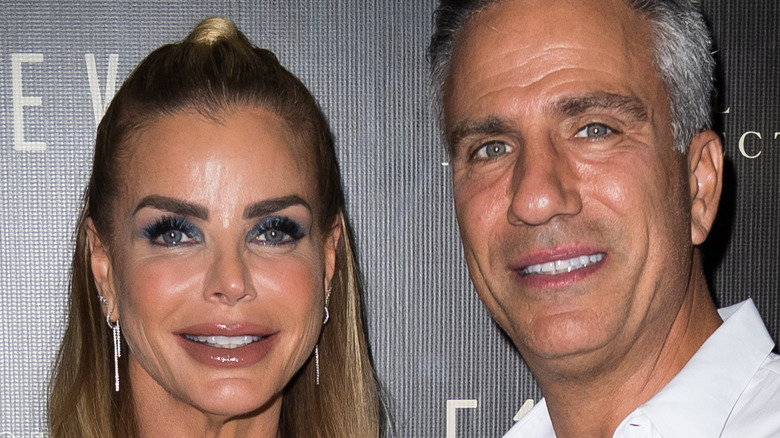 Jason Koerner/Getty Images
"The Real Housewives of Miami" star Alexia Echevarria has not had great luck with past husbands, but hopefully, the third time's the charm with Todd Nepola. Alexia's first husband, Pedro Rosello, with whom she shares sons Peter and Frankie, was arrested in 1992 in one of the biggest cocaine smuggling operations at the time. After Alexia and Rosello divorced in the mid-'90s, the "RHOM" star moved on with Herman Echevarria. The two married in 2004 and split in 2015. During their marriage, Alexia had suspicions that he was gay, but didn't find out until after his untimely death from a heart attack a year after their separation.
Alexia found love again with Todd Nepola, and the two got engaged in 2019. After their nuptials got canceled due to the death of Alexia's mom on what was supposed to be their wedding day, Alexia and Todd got married on December 16, 2021, in St. Barths. The newlyweds celebrated with a luxurious, multi-country honeymoon, starting in Tel Aviv, making a pit stop in Istanbul, and ending in Greece. While the reality television personality is a boss lady in her own right and runs Alexia + Frankie's Beauty Bar, Nepola also has the means to fund their lavish lifestyle, and he is no slacker either.
Todd Nepola is a real estate guru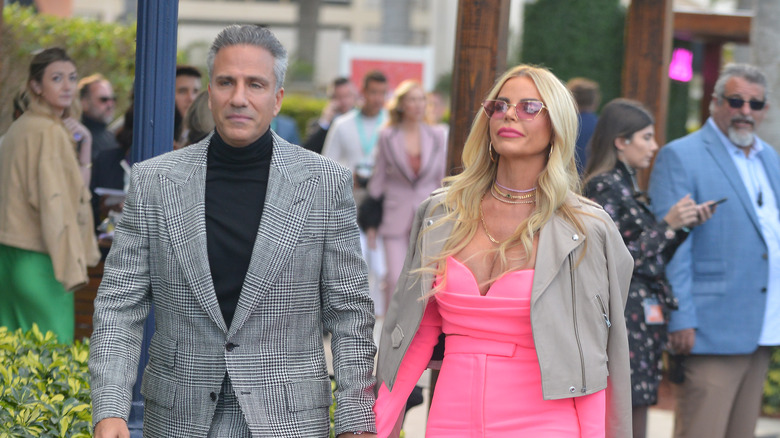 Johnny Louis/Getty Images
Like his wife Alexia Echevarria, Todd Nepola is a boss in his own right. The real estate developer is the president and founder of Current Capital Group, which was established in 2002. According to his bio, Nepola has real estate in his blood. His great-grandfather immigrated to New York City from Italy and had a hand in building the Holland Tunnel, as well as Manhattan's subway lines. Nepola followed in his father and grandfather's footsteps and became a real estate developer and investor after graduating from the University of South Florida in 1994.
Nepola's company not only deals with developing real estate, but it also manages properties and handles leases for owners wanting to rent out their spaces. However, Nepola makes (and shells out) big bucks for high-power deals. In 2022, he paid $12.7 million for two shopping centers in Palm Beach County and then another $24 million for two adjacent shopping centers in Fort Lauderdale. He also bought another shopping center in Margate for $10.7 million. Although many would balk at shelling out such large amounts of dough, Nepola clearly knows what he's doing and is not afraid to share his insight.
Todd Nepola penned a book on commercial real estate
Along with being one of the top real estate developers in South Florida, Todd Nepola can also add "author" to his resume. In 2022, he released "Keeping It Real on Commercial Real Estate: The Right Answers to all your Real Estate Questions." In the book, Nepola advises those interested in investing in commercial real estate on how to make smart purchases and manage those properties. He also guides readers on raising the value of properties and whether or not to keep them for long-term goals or to sell them for a profit. Nepola doesn't just share his years of knowledge and experience in his book, but he also uses the proceeds to give back to charities.
Besides being a published author, Nepola is an avid reader as well. "Reading books is what we all can do to become better at ANYTHING! This past year I read 60 books as you see them displayed on my table. That was a record for me and in addition to reading, I also wrote [a] book," he shared on Instagram. Nepola urged followers to choose a topic and educate themselves on areas they're passionate about. "Books ... will educate you and nobody can ever take that away from you. The tools you will learn from reading are PRICELESS!" he stated, sharing the titles that have most inspired him. If reading is what will lead to his level of success, then "RHOM" fans need to pick up a book ASAP.