What Happened To RHOM Star Alexia Echevarria's Sons?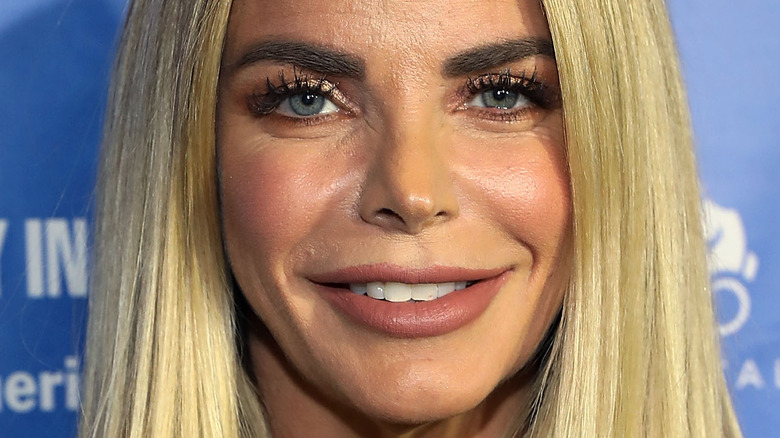 Aaron Davidson/Getty Images
Alexia Echevarria, who you may also know as Alexia Nepola, has been a staple on Bravo's "The Real Housewives of Miami" since it first began in 2011. The age-defying reality star first appeared as a main cast member for Season 1 of the Bravo hit and was then downgraded to a friend of role the following year, but she clawed her way back up to the top to become a full-blown cast member again for Season 3 — a role she's remained in ever since!
In addition to her obvious glamour, the earlier seasons of the show also introduced us to her two sons, Peter Rosello and Frankie Rosello, who she shared with her first husband, Pedro Rosello. But the twosome have done a whole lot of growing up since the first time we saw them on the Miami edition of the hit show, with the brothers going from teens to full on grown-ups over the years. But what exactly are they doing today? From arrests to exciting family business ventures, this is what the reality stars have really been up to since becoming Bravo-lebrities.
Peter Rosello's arrest
In 2020, Alexia Echevarria revealed to Bravo's The Daily Dish that Peter Rosello had spent some time studying business at the Paris School of Business in France, telling the outlet, "That was the best thing, the best decision he's ever made." Peter moved back to Miami, Florida, in 2017 though, and changed his career path a little when he got back to the States, instead changing his focus to commercial real estate. According to a LinkedIn page thought to belong to the former reality star, Peter has been working at Current Capital Group in the sunshine state since he moved back home. 
But Echevarria's firstborn hasn't quite stayed completely out of trouble. Peter made headlines back in January when he was charged with a battery misdemeanor after he was accused of allegedly getting into a physical altercation with his girlfriend at the time. Local 10 reported though the following month that the charges against him had been dropped.
As for his relationship with his famous mom, it seems these two are still pretty close — despite his feud with her husband, Todd Nepola. In August, Peter shared a clip of himself on Instagram dancing alongside Echevarria in a strobe light with some sweet words. "Get yo self a momma like this! These are the moments you appreciate forever. Love you," he captioned the upload.
Frankie Rosello's big business venture with Alexia Echevarria
Though Peter Rosello left the country to study business, it's Alexia Echevarria's younger son, Frankie Rosello, who's arguably been the busiest brother in the business world since he first made his debut on "The Real Housewives of Miami." Frankie teamed up with his famous mom in 2017 to open up their own business together, a salon called Alexia + Frankie's Beauty Bar. Alexia explained to Distractify in February that the venture helped him to get a daily routine following the horrific car accident he experienced in 2013. Frankie is clearly very proud and hands on when it comes to the beauty bar too, as he shared a photo on Instagram that showed him with his mom and Peter standing outside the business in April, writing in the caption, "Family is everything."
Frankie also seems determined to give back and is working hard to help and support those in need. In April, he revealed on Instagram that he was supporting The de Moya Foundation, as he attended a gala for the charity. "I would like to thank The de Moya Foundation Gala for making a difference in the lives of young adults with unique abilities, like me!!" he captioned the image, while Alexia commented on the upload, "[I'm] so proud of you my beautiful son" with a red heart emoji.