In Cold Blood Actor Robert Blake Dead At 89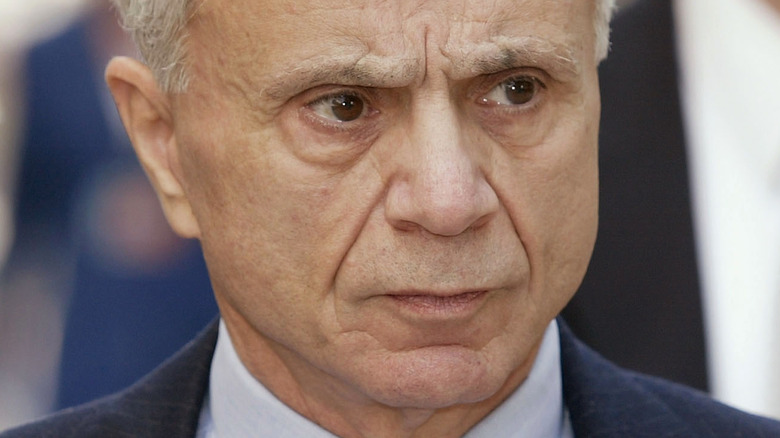 Doug Benc/Getty Images
Actor Robert Blake has died at the age of 89, according to Deadline. Blake's niece, Noreen Austin, confirmed the news on March 9. "He died at home with family around him peacefully [due to] long-term heart issues," shared Austin (via Fox News). "He spent the last few years listening to jazz music and playing his guitar and watching classic movies." 
Blake enjoyed a long career in Hollywood that dates back to the late 1930s. Blake got his start as a child actor in 1939's "Bridal Suite," in an uncredited role. However, he would soon rack up over 150 acting credits,including his best-known roles in "In Cold Blood" and "Baretta," which carried his career through the '60s and '70s. Over hiscareer, Black was nominated for four Emmy awards, winning one for his work on "Baretta."Blake's last acting role came in 1997's "Lost Highway," a murder thriller.
Blake's passing adds him to the list of celebs who've died, so far, in 2023. And while some are mourning the ending of his long, decorated legacy, many are reflecting on the grisly details that marked the last quarter of his life — specifically the horrible crime the former child actor was accused of. 
Robert Blake was accused of murdering his wife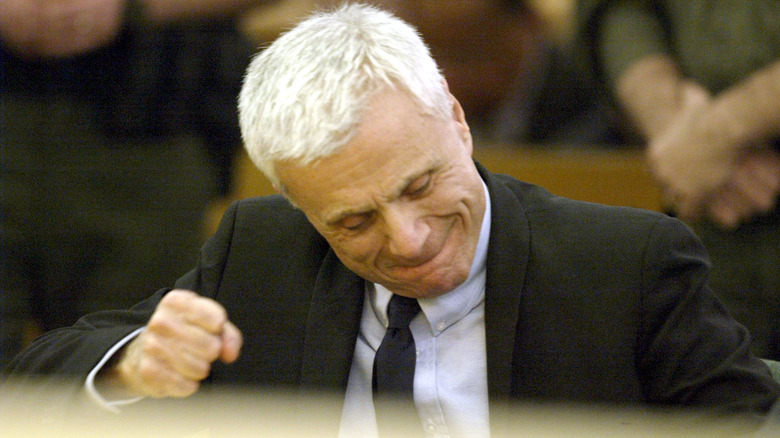 Pool/Getty Images
Robert Blake's life took a tragic turn in May 2001 when his second wife, Bonnie Lee Bakley was murdered. According to LAPD Online, Bakley was found murdered in Blake's car, "slumped in the front seat." Bakley was 44 years old (23 years Blake's junior) and had been married to him for one year; however, she'd been married 10 total times overall. In news that shocked the world, Blake was charged with Bakley's murder and arrested 11 months later, per ABC News. "We are confirming that we have arrested Robert Blake in connection with the murder of his wife," police spokesman Officer Don Cox said at the time.
Over the years, Blake has denied murdering Bakley. According to his official story, he left her in the car after having dinner, then returned to find her dead. Blake also maintained his version of events during the legal proceedings, including the year he spent in jail before posting a $1.5 million bond, per CNN. In 2003, Blake spoke with Barbara Walters and blamed Bakley's death on her past. "In my heart, I believe that some man, 10, 15, maybe 20 years ago, because she used to get married to them," said Blake (via ABC News). "I think she destroyed a lot of lives. And I think one life that she destroyed saw her on television."
Blake was acquitted of murder charges on March 29, 2005, although his reputation never recovered.