Ex-NBA Star Shawn Kemp Faces No Charges After Shooting Arrest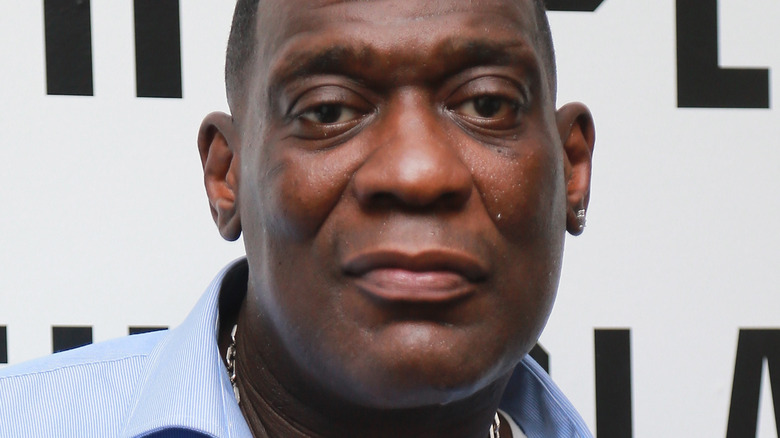 Leon Bennett/Getty Images
Former SuperSonics power forward Shawn Kemp is a free man again, following his arrest earlier this week. A six time NBA All-Star, Kemp made his entry into the NBA in the first round of the 1989 draft. Starting off with the Seattle SuperSonics, Kemp made a name for himself in the league, leading the team to the 1996 finals. Upon his exit from the SuperSonics in 1997, Kemp went on to play for the Cleveland Cavaliers for three seasons, the Portland Trail Blazers for two seasons and the Orlando Magic for one season. But despite what many would consider a successful career, Kemp found himself in trouble a number of times — including recently.
On March 8, the Tacoma Police Department confirmed in a Facebook post that they responded to reports of gunshots coming out of the parking lot of Tacoma Mall. According to the post, an altercation had ensued between two parties in two separate cars with one driver firing shots at people in the other vehicle. "The victim vehicle fled the area. Officers located the suspect who had fired off the shots on Tacoma Mall property and detained him without incident," the statement read. The said suspect has since been identified as Kemp. Despite his arrest, though, the NBA star will not be facing any charges.
Shawn Kemp's shooting was justified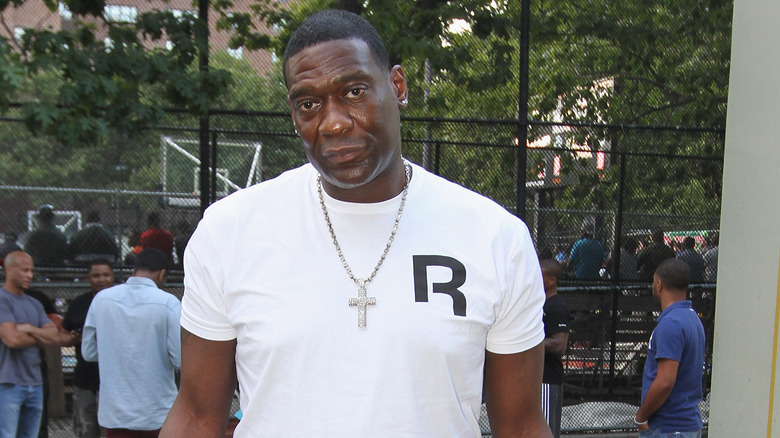 Jerritt Clark/Getty Images
One day after his arrest, prosecutors confirmed that Shawn Kemp was released from jail after prosecutors decided he would face no immediate criminal charges. "This case's status will be 'No Charges Filed' pending further investigation by Tacoma Police, and Mr. Kemp will be released," Adam Faber, a spokesperson for the Pierce County Prosecutor's Office told CNN in a statement.
Detailing the shooting in a statement (via the Associated Press), Kemp's attorney, V. Scott Boatman, explained that some people broke into the NBA star's car on March 7, making way with a number of his things including an iPhone. Upon tracking it, Kemp found the cell phone in a car in a parking lot. However, while he tried to retrieve his belongings from the car, Kemp was shot at, leaving him no other option but to fire back in self-defense. "There was not a drive-by shooting as previously reported and Mr. Kemp's actions were reasonable and legally justified," Boatman added. 
Of course, Kemp's recent arrest is not his first run-in with the law. Back in 2005, the former Seattle SuperSonics power forward was arrested for drug possession — a charge to which he pled guilty, per The U.S Sun. One year later, Kemp was yet again arrested and charged with misdemeanor marijuana possession.