Grey's Anatomy's Kevin McKidd, Wife Arielle Goldrath Welcome First Child Together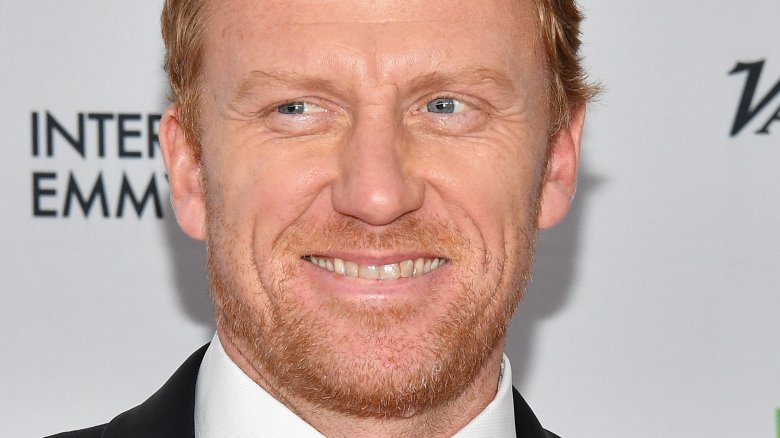 Getty Images
Congratulations to Kevin McKidd and his wife, Arielle Goldrath!
On Mother's Day — Sunday, May 13, 2018 — the Grey's Anatomy star took to Instagram to share a sweet black-and-white photo of his wife and their newborn child, a baby boy they named Aiden. In the caption, McKidd wrote, "On this beautiful Mother's Day evening... Welcome- little Aiden to our family and to the World!" He added, "Arielle, you're the most amazing mother and I love you both so much ! #happymothersday #forever."
As noted by Us Weekly, McKidd's Grey's Anatomy co-star Sarah Drew, whose exit from the show was announced in March 2018, must have already visited McKidd, Goldrath, and their son. In the comments of McKidd's Instagram post, Drew wrote, "I can't wait to snuggle him again!!! He's so beautiful!!"
In early March 2018, McKidd announced via his website that he and Goldrath had married — and that they were expecting their first child together. "Arielle and I are so happy to announce our marriage and new baby, who is soon to join our growing family," McKidd, who shares son Joseph and daughter Iona with ex-wife Jane Parker, wrote at the time. "My kids are happy for us too and are looking forward to the arrival of their newest sibling."
As Nicki Swift previously reported, McKidd finalized his divorce from Parker in late December 2017. The two, who had been together for 17 years, announced their split in July 2016, though they'd reportedly broken up in October 2015. McKidd and Parker share legal custody of their two kids.