Ina Garten And Martha Stewart Have Been Longtime Friends — Are They Still Close?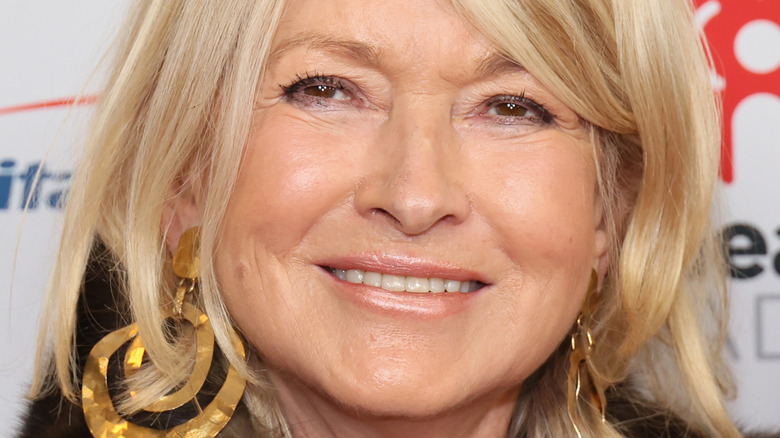 Dia Dipasupil/Getty Images
We may receive a commission on purchases made from links.
Ina Garten and Martha Stewart have known each other since the late 1980s, and they have a lot in common. Both have owned homes in the Hamptons, have written cookbooks, and have helmed their own television shows. Stewart even penned the forward for Garten's very first cookbook, "The Barefoot Contessa Cookbook," which was published in 1999, a full 17 years after Stewart's breakout lifestyle book "Entertaining" was released. In the intro Stewart wrote that she first met Garten while shopping in her East Hampton, New York specialty foods store named — you got it! — The Barefoot Contessa. She described Garten as "immediately likeable."
In a 2017 interview with "How to Be Amazing with Michael Ian Black," Garten revealed that after meeting in her shop, she catered some charity events at Stewart's house and the two became friends. She also admitted that she was inspired by Stewart's trailblazing in making home arts something that people were "proud" of. Noting that Stewart "completely changed the landscape," Garten added, "I then took it in my own direction."
But, while they were fast friends, in some ways, Garten and Stewart couldn't be more opposite.
Ina Garten's TV show was spawned by an appearance on Martha Stewart's show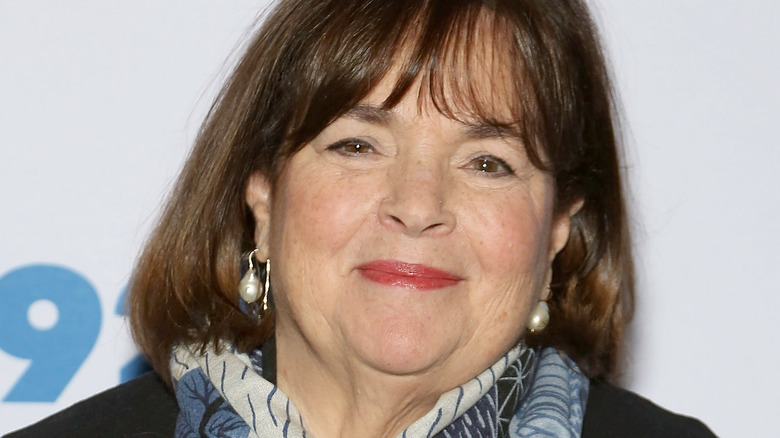 Manny Carabel/Getty Images
In 1999, Ina Garten joined her friend for an episode of "Martha Stewart Living." While filming, Garten made a major faux pas while cooking in Martha Stewart's picture perfect kitchen. In a scene that didn't make it onto the show, she took a bite of food and kept talking. It's something viewers would later see all the time on her own Food Network cooking show, "The Barefoot Contessa," but at the time it didn't fly at Stewart's house. 
Garten told CBS News' "60 Minutes" that she went in for a taste of the recipe that Stewart was preparing but producers cut out the sloppy scene. "I took a spoonful of it and tasted it and go, 'This is really good.' And the Martha Stewart crew said, 'Cut! You can't talk with your mouth full.' And I was like, 'Why? It's a cooking show.'" That outtake caught the eye of a network executive who offered Garten her own show — and while it took some convincing, the rest is history.
Garten told "How to Be Amazing with Michael Ian Black" that the difference between her show and Stewart's was that she did things "a little simpler" and made them "doable" for her viewers, whereas Stewart was known for her elaborate presentation. But Stewart's confidence did help newbie Garten find her own lane in the crowded foodie world. "She's so confident and so good at what she does that I just kind of took my cues from her," Garten told People in 2016. "I think I took my confidence from her confidence."
Martha Stewart made a shady comment that seemed to be directed at Ina Garten
Another difference between Ina Garten and Martha Stewart? Garten enjoys a fancy cocktail, while Stewart is more of a teetotaler, despite having her own wine line.When the COVID pandemic first hit in 2020, Garten told USA Today she created simplified recipes because "everything seemed "so much harder" for people. But she also joked on Instagram that she was drinking "more large cosmos" to cope with the lockdown. She even made a massive cosmo for a Quarantine Cocktail Hour on "Good Morning America."
Stewart was not a fan of that plan. While she did not name Garten, it was pretty clear who she was talking about when she curtly told People, "I do not agree about taking to drink to cope with things like the pandemic. To me, that's not charming." Stewart noted that she is "not a big drinker" and never has been. 
Garten later told Page Six that she probably spends "more time talking about cocktails" than she does actually drinking them, but this was after she'd already shaded Stewart in her own way. When "60 Minutes" correspondent Sharyn Alfonsi pointed out that Stewart "sold perfection," while Garten is known for "slinging fun," "The Barefoot Contessa" star seemed to agree that Stewart is a little too perfect. "Well, I just think, if you're not having fun, what's the point, really?" she asked.