Avril Lavigne And Taylor Swift Have A Complicated Past As Friends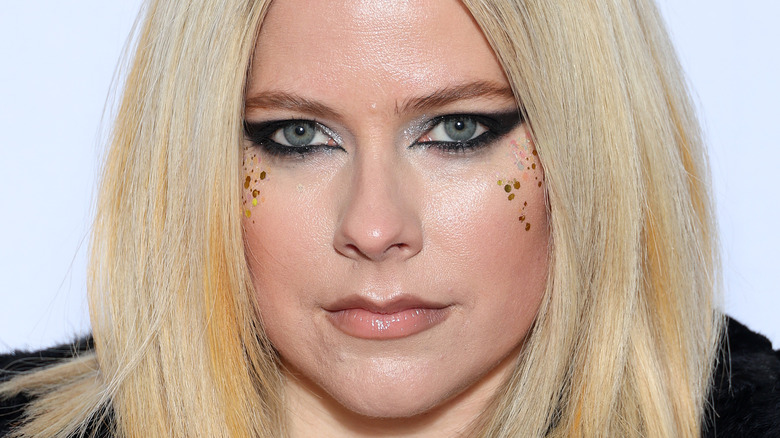 Pascal Le Segretain/Getty Images
Taylor Swift has always been someone who chooses to "exclude herself from the narrative," but funnily, the pop star has found herself involved in several feuds over the years.
For instance, in 2014, she kickstarted a long-running feud with Katy Perry when she claimed the "Peacock" singer stole some of her backup dancers. "She basically tried to sabotage an entire arena tour," Swift told Rolling Stone at the time. Her song, "Bad Blood," is even believed to be about Perry, making the beef even juicier. Fortunately, come 2017, after subtweets and an actual olive branch being sent over mail, the two buried the hatchet. "I am ready to let it go. I forgive her, and I'm sorry for anything I ever did, and I hope the same from her," Perry said in an interview with Ariana Huffington.
Some feuds are understandable and, dare we say, sometimes even necessary (Swift vs. Kim Kardashian, anyone?), but the "Anti-Hero" singer once unintentionally started a squabble with someone she never intended on feuding with: Avril Lavigne. Now, why did she go and make things so complicated?
Avril Lavigne and Taylor Swift had a misunderstanding over a Tumblr post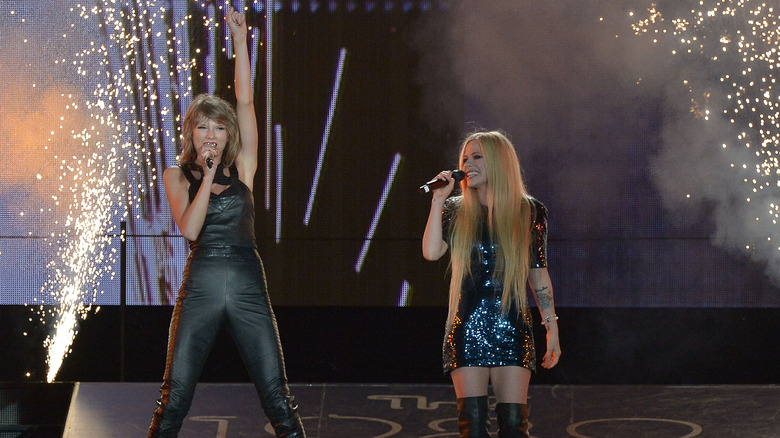 Charley Gallay/lp5/Getty Images
Taylor Swift is known for her close relationship with her fans, even going as far as chatting with them on Tumblr and sending them care packages. But in 2015, Swift offended Avril Lavigne by liking a post that compared how they interacted with fans. Swift loved hugging hers, but Lavigne? Not so much.
Still, that doesn't mean that Lavigne doesn't appreciate her fanbase. Upon getting wind of Swift liking said post, the "Complicated" singer took to Twitter to provide an explanation. "Comparison is judging and judging a person does not define who they are it defines who you are. We all Love our fans," she wrote. Lavigne followed it up with a more cheerful tweet, "So let's keep it all about the love and stay positive."
Swift, then, acted rather swiftly and did damage control. Not long after, she had Lavigne do a surprise appearance at one of her tour stops, and together, they performed "Complicated." That, my friends, is how you uncomplicate a feud.
Taylor Swift and Avril Lavigne are friends to this day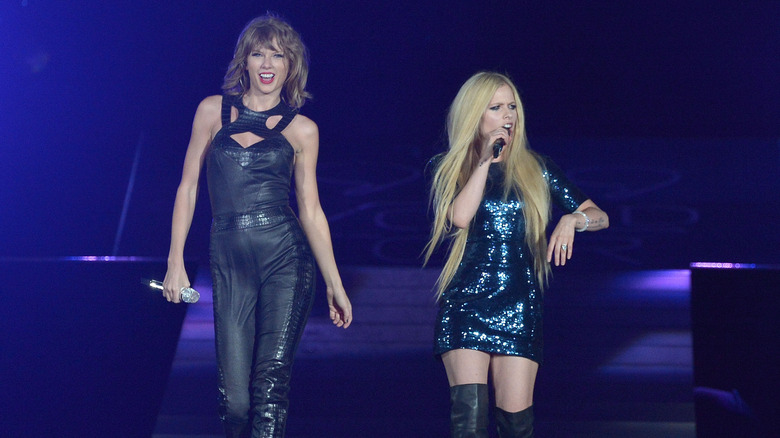 Charley Gallay/lp5/Getty Images
All's well that ends well. Nearly a decade after their short-lived beef, Taylor Swift and Avril Lavigne revealed they are still on good terms. After Lavigne recently released her seventh studio album, "Lux Sux," she received flowers from Swift, who was apparently a big fan of her fresh tracks.
Lavigne took to her Instagram Story to share Swift's touching gesture, along with the note that came with the flowers. "Avril, Been dancing around my kitchen to your fabulous new album!! It's AMAZING, like you," the "Black Space" singer wrote. "Your forever fan, Taylor."
The "Sk8er Boi" rocker later shared how much she loved Swift's surprise present. "From one woman in the music industry to another showing that support, it means a lot. It totally made my day." Lavigne told People. "That meant so much to me. She's an incredible artist and songwriter, she's such a sweet person and has accomplished so much." She's not even closing her doors to the possibility of a collab someday! "I mean, Taylor's amazing! Anything could happen. I'm down!" she shared with Entertainment Tonight.