Chase Sui Wonders And Charles Melton: What Happened Between The Pair?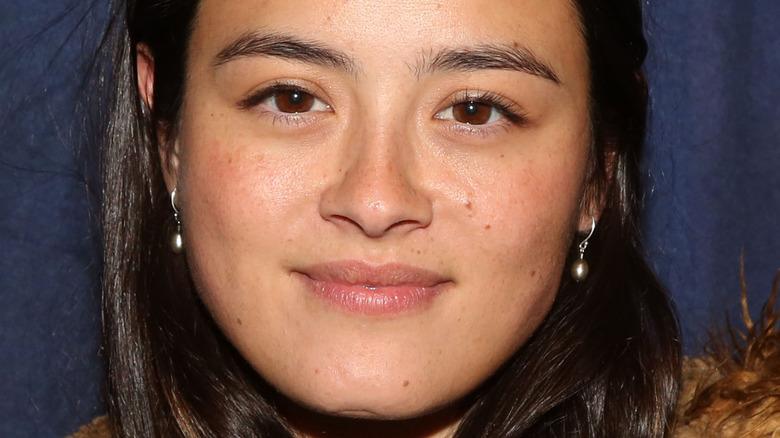 Bruce Glikas/Getty Images
Up-and-coming actor Chase Sui Wonders has been causing quite a stir after she's been linked to several big names in the industry. Wonders first got people's attention when she began dating "Riverdale" star Charles Melton.
Like many Hollywood couples, Wonders and Melton sparked romance rumors after starring in a project together. The two actors were in Vogue's short film, "Wake." However, at the time, Melton was speculated to be with fellow "Riverdale" co-star Camila Mendes, per J-14. So, the rumors were just that, rumors, or so people thought. In March 2020, Melton and Mendes had reportedly broken up for good, and in that same month, he and Wonders were spotted out on the town in New York City, per E! News. It was still up in the air as to whether the pair were exploring something romantic, but a source told the outlet "they kept close" and "appeared to be comfortable with one another."
Speculation only grew as the two were continuously spotted with one another in the big apple, per J-14. In April 2022, there seemed to be no need to confirm that Wonders and Melton were an item after photos showed him kissing Wonders on the cheek. Although the photographs made it clear the two actors were in a romantic relationship, they waited several months to confirm all the gossip. The two began a full-blown relationship that unfortunately ended in heartbreak, so here's everything we know about what happened between Wonders and Melton.
Chase Sui Wonders and Charles Melton's relationship was short-lived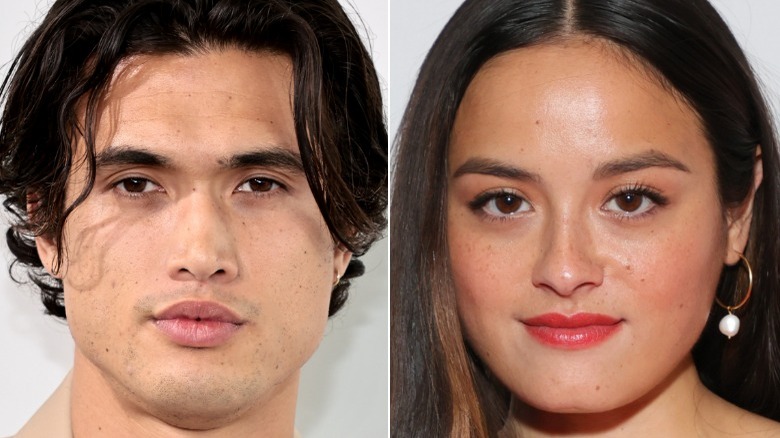 Jamie Mccarthy & Dia Dipasupil/Getty & undefined
Charles Melton and Chase Sui Wonders appeared to hit it off immediately. After getting to know each other during their outings in New York City, they decided to make their relationship public on Instagram in July 2022. According to Seventeen Magazine, the now-deleted post showed the two actors getting cozy at a baseball game. Wonders was leaning on Melton's lap as he held her closely around the waste. Ashley Park and KJ Apa's girlfriend, Clara Berry, supported the couple with loving comments on the post. After revealing their relationship on Instagram, Wonders and Melton no longer had to keep their romance a secret.
Melton went into supportive boyfriend mode when he attended the premiere of Wonders' film, "Bodies Bodies Bodies," per J-14. The two showed up hand in hand as they walked the carpet together. In September 2022, the two actors were still going strong as Melton shared another sweet post of the two on Instagram. Like a scene out of a movie, the couple looked smitten with each other as they embraced while taking a sunset stroll on the beach. It appeared as though they were madly in love with one another, but that all changed after Wonders was spotted with one of her fellow "Bodies Bodies Bodies" co-stars.
Chase Sui Wonders moved on from Charles Melton with Pete Davidson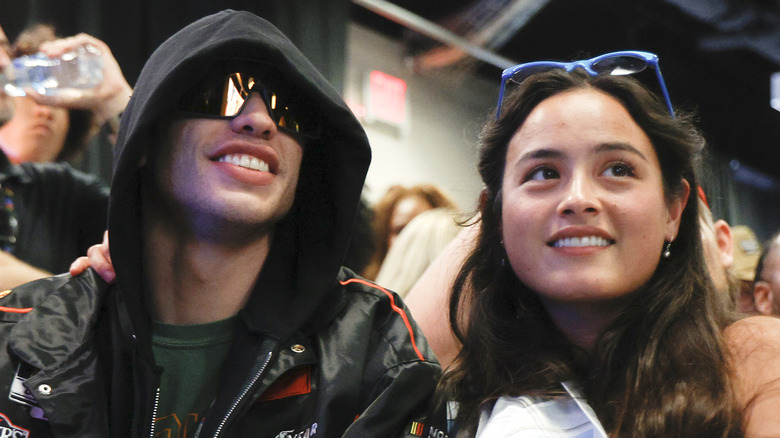 Chris Graythen/Getty Images
Romance can spark between two co-stars as it did with Chase Sui Wonders and Charles Melton. Even though the couple appeared to be hitting it off, Melton wasn't the only co-star that Wonders seems to have fancied. It's unclear when the "Bodies Bodies Bodies" actor and "Riverdale" star called it quits, but the last time they posted or were seen together was in September 2022, per J-14. Not long after, in December 2022, Wonders was spotted with castmate Pete Davidson.
Davidson is notorious for dating some of the most eligible women in Hollywood, and it appears that Wonders has been his latest romantic connection, per People. The pair were first spotted at a hockey game together as speculation grew that the "Bodies Bodies Bodies" actor had called it quits with Melton. Wonders and Davidson's relationship has only taken off since being seen at the hockey game. The rumored couple has taken their romance to New York City and Hawaii as they have been pictured packing on the PDA. A source close to the comedian revealed to People that the newfound romance is not something they see will continue in the long run. They said, "Pete and Chase Sui have been hanging out and having fun. It doesn't seem like a long-term thing, though." Still, the couple is into one another, so maybe they will last longer than expected.