What Don Lemon's Fiancé Tim Malone Really Does For A Living
Frazer Harrison/Getty Images
If you're a fan of CNN, then chances are you've heard of Don Lemon. Since 2006, the openly gay journalist has cultivated an expansive and influential career with the network by covering an array of high-profile stories, including the disappearance of Malaysian Flight MH370, three presidential elections, and police brutality in the US. During his 2019 Empowerment in Entertainment speech, Lemon reflected on his career and the importance of using his platform for the "voiceless." "As a unicorn on cable news at night, the only person of color to speak out, I have an obligation to speak out," he said, adding, "To speak up for people who don't have a voice, for people who look like me, black people, members of the LGBTQ+ community, and the voiceless all over this world."
While Lemon has earned a name for himself for his work and occasional scandals, he has also made headlines for his long-term partnership with Tim Malone. After dating for three years, the two revealed to fans that they were officially engaged in April 2019. "I grew up thinking that I would never be able to be public with my relationships, let alone ever get legally married," Lemon said on CNN Tonight with Don Lemon. "So for me, this is doubly thrilling and just a wee bit terrifying. Guess I have to start thinking about children. Talk about a late bloomer." With Lemon's wedding in the not-so-distant future, we wanted to look deeper at Malone.
Tim Malone worked in the entertainment industry for nearly 11 years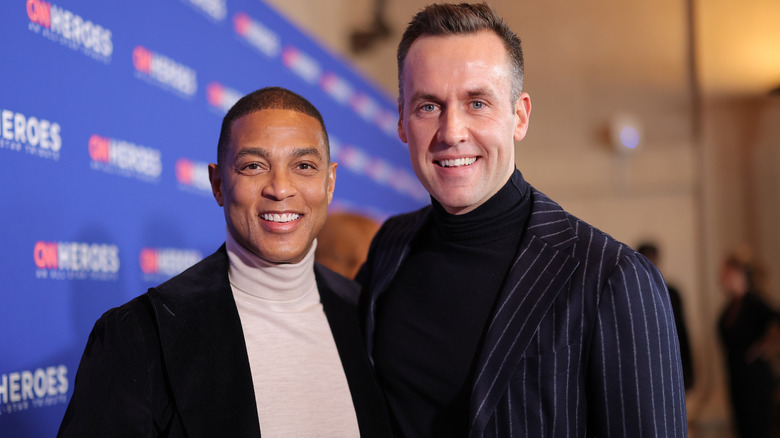 Mike Coppola/Getty Images
While Don Lemon is known as the journalistic half of their relationship, Tim Malone was also involved in the media and entertainment industry. After graduating from Boston College with a degree in history and journalism, the New York professional started his career as a production assistant for NBC'S "The Today Show," per his LinkedIn. Despite working in the New York-based page program for a year, his focus shifted from the PA universe to the world of sales –– which he worked in for seven years at USA, Syfy, and Sports and Olympics.
In 2013, Malone's achieved a career milestone when he joined the Billboard team as their director of Brand Partnerships – which was later upgraded to Executive director in 2015. Following 11 long years in the industry, Malone officially put his entertainment roots behind him and moved to a new luxurious career field à la Netflix's "Selling Sunset." 
Tim Malone now works in the real estate world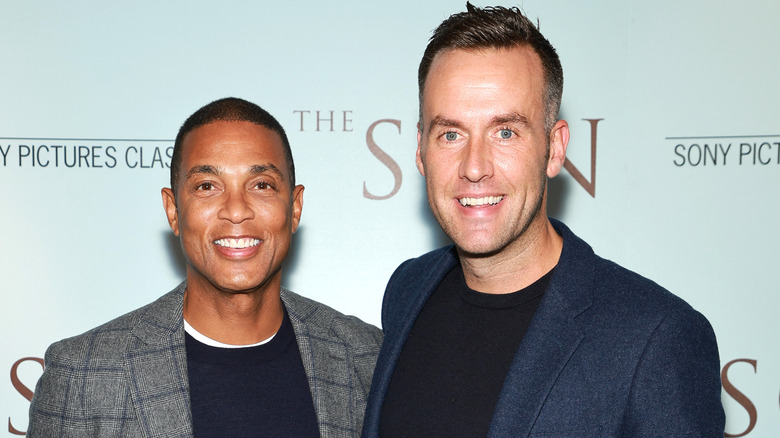 Arturo Holmes/Getty Images
After working in the entertainment industry for nearly 11 years, Tim Malone shifted his focus to the real estate world. In 2018, he joined the luxury real estate company, The Corcoran Group as an agent. "I am excited to share that I have joined the @stevencohenny team at Corcoran's Madison Ave office," Malone wrote on Instagram on February 23 2018. "I look forward to helping my family, friends, and clients rent, buy and sell their homes. Thank you to everyone who has helped make this happen!" During his time at The Corcoran Group, Malone and his sales team achieved an array of accolades, including the company's title of top sales team in New York. 
In 2020, the real estate agent moved with the Steven Cohen team to work under Douglas Elliman Real Estate– which is also based in New York City. "Over the last two years, I've worked with buyers and sellers, I've grown a ton as an agent, and I've learned a tremendous amount under Steven," he announced on Instagram in February 4 2020. "Today Steven Cohen has decided to bring the team over to Douglas Elliman." Since moving agencies with his team, Malone has continued to make money moves within the real estate world by cultivating a multi-million portfolio of sold or in-contract deals.