Howie Day Pleads Not Guilty To Assault Following April Arrest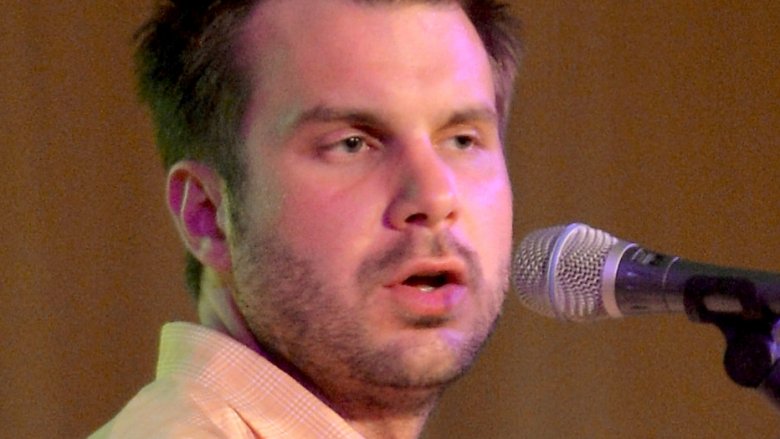 Getty Images
Howie Day is facing serious charges.
According to TMZ, the "Collide" singer was arrested in Seattle, Wash. in April 2018. Surveillance footage from the Seattle-Tacoma airport reportedly shows Day angrily waiting for his longtime girlfriend, Carrie Pencek, to pick him up, at one point throwing down his guitar case. When Pencek arrived, Day allegedly started violently closing the hatch of the Toyota RAV4, causing damage to the vehicle.
After apparently going to the authorities, Pencek reportedly told police that she exited the car to help Day with his luggage. That's when he allegedly screamed at her and pushed her. After some time, Day then removed his bags from the car's trunk and threw them on the ground. Following this incident, Pencek found a cop in the area and told the officer that Day exhibits similar behavior when he's intoxicated. Pencek alleged that Day, who'd left the scene at that point, was angry because his career hasn't taken off and because he's running low on funds.
Cops then arrested Day after finding that he'd previously been arrested for domestic violence after allegedly punching Pencek in the face. TMZ notes that the charge never went anywhere because Pencek refused to cooperate with authorities. 
Day, 37, was charged with one count of fourth degree assault. He's pleaded not guilty to the charge and is expected in court sometime in May.
Day has gotten into trouble at airports in the past. In 2005, he was arrested at Boston's Logan International Airport for "rowdy behavior" on a flight, as reported by the Associated Press. He'd allegedly become intoxicated by mixing alcohol with a sleeping pill. Regarding the incident, the Suffolk District Attorney's office spokesperson, David Procopio, said, "He was verbally abusive to the flight crew and was kicking the backs of seats of passengers in front of him."
Prior to that incident, Day had been arrested in Madison, Wis. in 2004 for allegedly locking a woman in the bathroom of a tour bus after she denied his sexual advances. According to AP, he also broke the cell phone of another woman who had attempted to call the police.