Hayden Panettiere's Parents: A Look At Their Bitter Divorce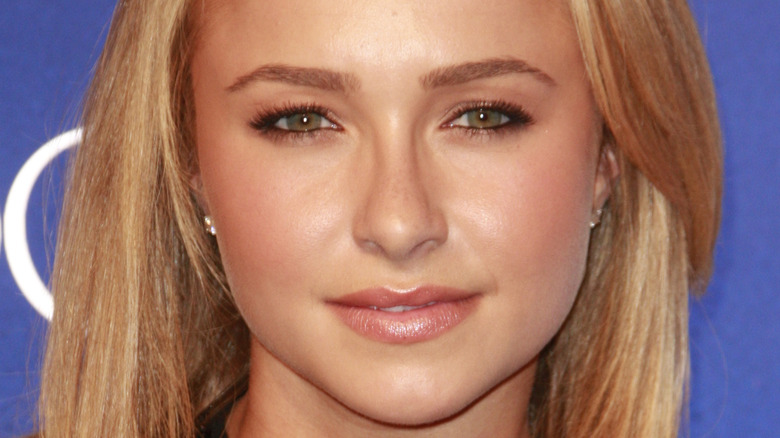 Joe Seer/Shutterstock
Hayden Panettiere's life and career hasn't exactly been the smoothest sailing. The actor, who rose to fame with her big breakthrough role as Claire Bennet in "Heroes," has been pretty vocal with her many fans about her struggles, including the tragic death of her brother Jansen Panetteire, and her experience with postnatal depression and alcoholism following the birth of her daughter, Kaya, who she welcomed with her former partner, Wladimir Klitschko, in 2014.
"I didn't have any negative feelings towards my child. I just knew I was deeply depressed," she candidly shared on "Good Morning America" in July 2022, noting that she didn't feel like herself at that time. "People around me were more concerned about my usage of alcohol than they ever were about the postpartum depression," she added.
Thankfully, Hayden seems to have her addictions more under control today, but the sad death of her brother and her tough time after becoming a mother is hardly the only storm the unbelievably strong star has had to weather, as her family life wasn't exactly easy even before she became a parent herself.
If you or someone you know needs help with mental health, please contact the Crisis Text Line by texting HOME to 741741, call the National Alliance on Mental Illness helpline at 1-800-950-NAMI (6264), or visit the National Institute of Mental Health website.
If you or anyone you know needs help with addiction issues, help is available. Visit the Substance Abuse and Mental Health Services Administration website or contact SAMHSA's National Helpline at 1-800-662-HELP (4357).
Hayden Panettiere's dad was arrested for domestic violence against her mom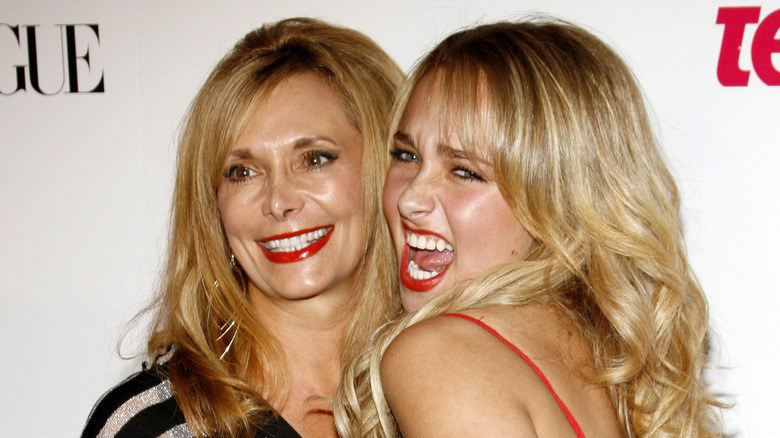 Tinseltown/Shutterstock
August 2008 was no doubt a particularly tough time for the Panettiere family as Hayden Panettiere's dad, Alan Panettiere, was arrested for alleged domestic violence against her mom, Lesley Vogel. The two were involved in a physical altercation at their home that took place after Hayden hosted a charity event, with Sgt. Scott Wolf telling People of Alan, "He's been cooperative. Earlier, they were at a party and the husband apparently felt disrespected by his wife." TMZ reported in January 2009 that Alan was sentenced to 24 months probation, forced to pay fines of $400, and had to attend domestic violence counselling.
Speaking about the incident to Seventeen in July 2009, Hayden said, "I don't know that I dealt with it any specific way. I mean, it's hard enough going through it personally within your family, let alone when the entire world knows about it." She added that she felt the whole thing looked different to the public than how it actually was, claiming, "It put my dad in this light that is so not him. You know your mind goes to: 'He abuses, he beats his wife.' For my dad to have that reputation now — which is so not who he is — kills me." 
If you or someone you know is dealing with domestic abuse, you can call the National Domestic Violence Hotline at 1−800−799−7233. You can also find more information, resources, and support at their website.
Hayden Panettiere was caught in the middle of her parents' divorce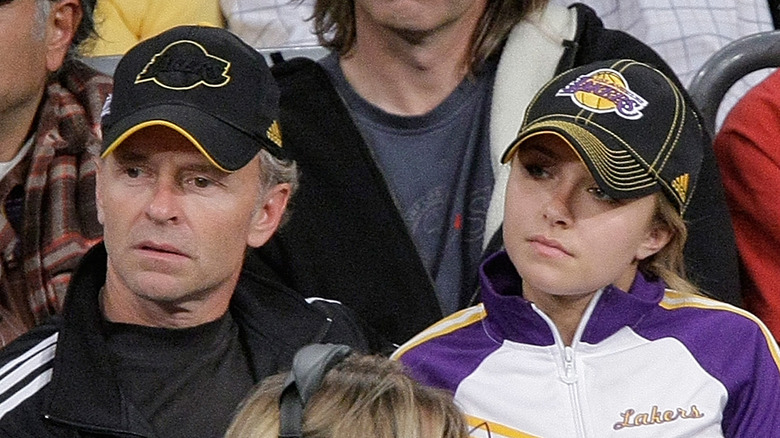 Noel Vasquez/Getty Images
Hayden Panettiere's mom and dad appeared to stay together for a while after the incident, but Lindsey Vogel was the one who filed for divorce from her husband of more than two decades in 2012. According to E! News, Vogel blamed their split on "irreconcilable differences," and proved she really was done with Alan Panettiere, as she asked the court to restore her maiden name.
Hayden seemingly ended up in the middle when her parents went their separate ways, with TMZ reporting Vogel claimed in court documents filed in 2015 that her daughter had given her somewhere to live and her dad, Alan Panettiere, $100,000. The revelation came to light after Vogel hit out at her ex, accusing him of allegedly only paying four months of spousal support in three years. Though they actually split years earlier, the messy divorce wasn't finalized until 2016 when TMZ claimed Alan had to pay Vogel $5,000 a month for five years or until she tied the knot again.
Hayden stayed close with at least her father, though, as she revealed on Instagram in 2020 he'd remarried and she got on great with her stepmom. "My dad got remarried a few years ago to my amazing stepmother at the church I grew up going to which is next door to the house I grew up in," Hayden captioned a photo from the big day, which appeared to confirm she served as a bridesmaid.