Jason Kelce Makes It Crystal Clear His NFL Career Isn't Over After Super Bowl Loss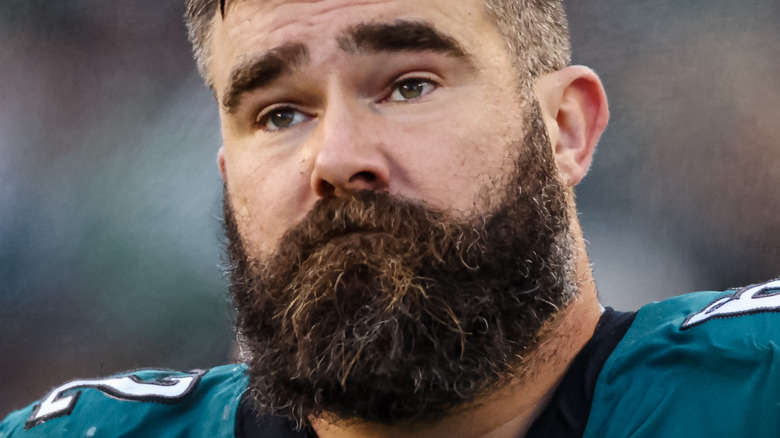 Scott Taetsch/Getty Images
In 2011, the Eagles drafted Jason Kelce in the sixth round. He was the 191st overall pick that year. In the NFL players are often traded around to different teams during their careers, but Kelce has been a stalwart asset to the Eagles. According to NFL.com, the center has played an impressive 176 games with the Philadelphia Eagles and he helped them win the Super Bowl in 2018.
But perhaps the biggest (and most talked-about game) in Jason's career came at the 2023 Super Bowl. The game marked the first time two brothers faced one another as players in the biggest game of the NFL season as he and the Eagles squared off against his brother, Travis Kelce, and the Kanas City Chiefs. Ultimately, Travis and the Chiefs won, but it still made for a memorable time for Jason. "I talked to my brother more this year than I've talked to him since college, probably," the 35-year-old told reporters after the big game, per People. "It's been truly a joy, probably one of my most enjoyable seasons both as an Eagle and as a brother." He added, "It's been awesome to talk to him every week, laugh with him every week, and I look forward to doing that in the offseason." 
And, Jason does indeed plan to return.
Jason Kelce is pumped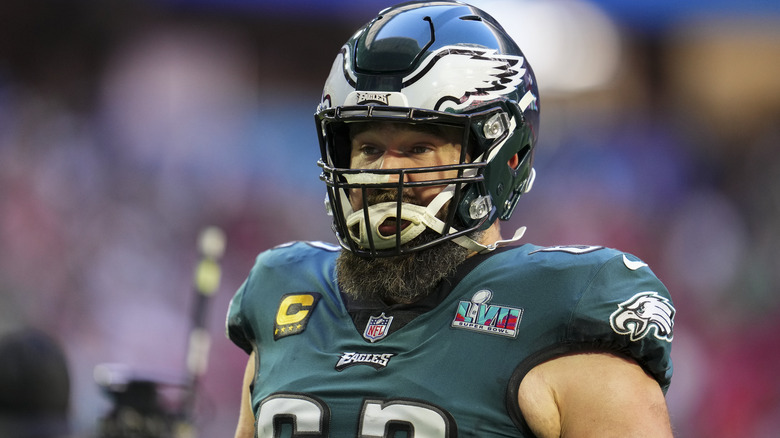 Cooper Neill/Getty Images
Jason Kelce came up short in his quest for the Super Bowl in 2023, and it still seems like he has something to prove. Following the loss to the Kansas City Chiefs and his brother, Travis Kelce, the center has made it clear that he plans to return to the NFL, and fans seemed thrilled with the news. On March 13, Jason took to Twitter to inform followers that he planned to return to the field next season. "I have put much thought into whether it makes sense to play another season. After talking it over with my wife and many other friends and family, I have decided to return for another year," he tweeted. "Thank you to all my supporters and detractors for fueling me, I ain't f***ing done yet!"
Fans of Jason were not shy about singing his praises for opting to forgo retirement and head back to the Philadelphia Eagles. "I can't imagine anyone else in the middle of the O-Line. #FlyEaglesFly," one person commented. "Love it dude. So happy to have you back!" another Twitter user chimed in. "I'm in KC and a Chiefs fan but I sure do like Jason Kelce and the Eagles! You are so fun to listen to on your podcast," one more football fan added.
In the off-season, both Kelce brothers keep busy with their Apple podcast "New Heights," where Jason and Travis discuss the NFL and other major sports headlines.