What Bruce Willis And Demi Moore's Daughter Scout Does For A Living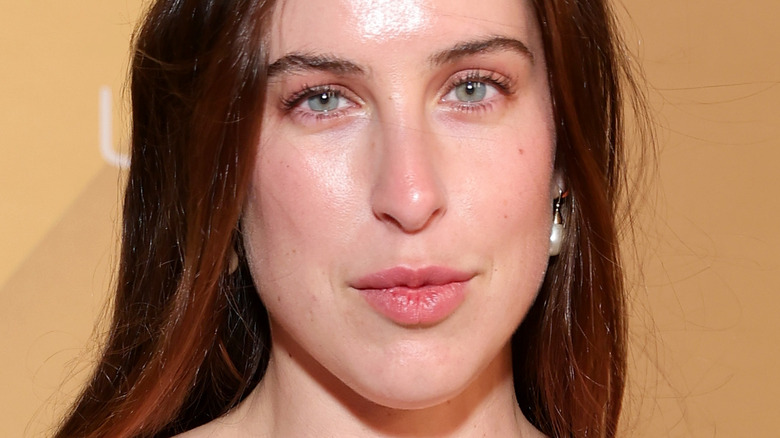 Matt Winkelmeyer/Getty Images
Scout LaRue Willis has long had a close relationship with her parents Bruce Willis and Demi Moore. After the gut-wrenching news of Bruce's frontotemporal dementia diagnosis was made public, Scout took to social media to share how she was holding up. "Feeling emotionally tired and a bit overwhelmed, yet also very in awe of the love so many people have for my papa," she wrote on her Instagram stories on February 17.
When she was younger, Scout acted in a couple of films with her parents. She appeared in 1995's "The Scarlet Letter" which starred Moore, and in 1999's "Breakfast of Champions" with her dad. However, acting did not wind up being her career path. The Willis daughter tried a few traditional jobs after graduating college in 2013. "I worked for [luxury designer] Lindsey Thornburg for a little while. I worked in interior design. I was all over the place," she told Nylon in 2022.
Not long after finishing school, Scout made headlines with her provocative #FreeTheNipple posts on Twitter in 2014. Part of the influence behind the snaps — besides shining a light on the hypocrisy of social media censorship towards female bodies — was her upbringing. "I made my Instagram public because I wanted to have a little ownership of my public image," Scout told Elle in 2014. Fortunately, both Bruce and Moore gave their approval. "They support me 100% in whatever I do, which is such a gift." Later, Scout would channel that ostentatious spirit into her artistic endeavors.
Scout LaRue Willis is an accomplished musician
Scout LaRue Willis followed her parents into the world of arts, but chose singing instead of acting. Her musical career took some time to get off the ground. In 2012, Willis released an EP with her group Gus + Scout, but by 2021, she was dropping music as a solo artist. She turned heads with her single "Love Without Passion," which featured a video where Willis was nude, but her body was covered by her carefully placed long hair. 
The following year, she released her debut project, the self-titled "Scout LaRue Willis" album. Willis did not hold back when developing the subject matter of her rather raw LP. "I'm all about radical integration and acceptance of me, even my toxicity," she told Nylon in 2022. Prior to the album, Willis said she would intentionally try to not ruffle feathers, but the songwriting process was therapeutic in multiple ways. "This album was a series of events in my life that were really growth-provoking," she added.
Through turmoil, both personally and artistically, Willis was able to develop her own sound. "I feel like I am singing these songs to the girl I was ... [the] version of myself who just kept making art no matter what," she told Uproxx in 2022. Willis has discussed how having famous parents impacted her work.
Why Scout LaRue Willis used to be afraid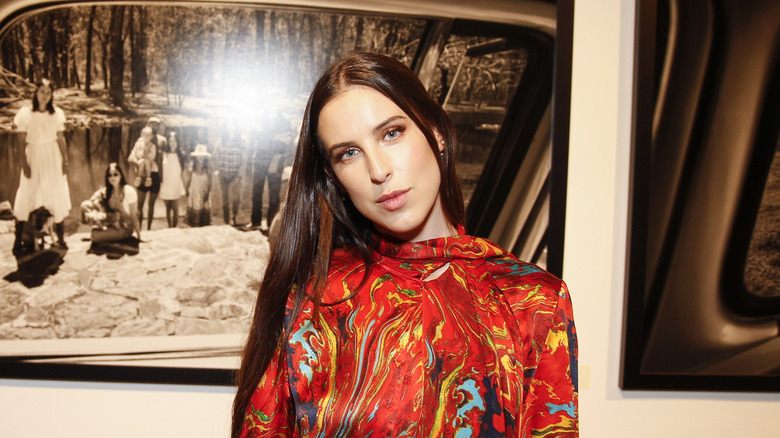 Rochelle Brodin/Getty Images
Being the daughter of Bruce Willis and Demi Moore may appear very enticing on the surface, but Scout LaRue Willis has discussed how having famous parents had serious drawbacks which caused serious insecurities. "I've grown up in the public eye, and that has led to a lot of stories being created about me — a fear of judgment, a fear of being told I'm ugly," she told Bustle in July 2022 while promoting her debut album. Fortunately, songwriting has provided an outlet. "[Music] has helped me to look at that pattern," Scout added. Relaying her thoughts through song comes naturally for the "Woman at Best" artist who finds inspiration in various forms. "'Goodbye' is a song I wrote right after I decided to get sober and I went to an [Al Anon] meeting," she revealed.
Scout's brazen songwriting and other artistic efforts have led to her amassing a sizeable following on social media. She often uses Instagram to promote her music while including uplifting messages for her followers. "Performing Monday night, I just felt so deeply in love with the entire audience," she wrote in a post from October 2022 that included footage of her singing at an intimate venue.
The following month, Scout performed for a less intimate affair when she sang a few tracks at Miami Art Basel in November 2022 before letting off some steam with her sisters the next night.