Julia Garner Breaks Her Silence On The Canceled Madonna Biopic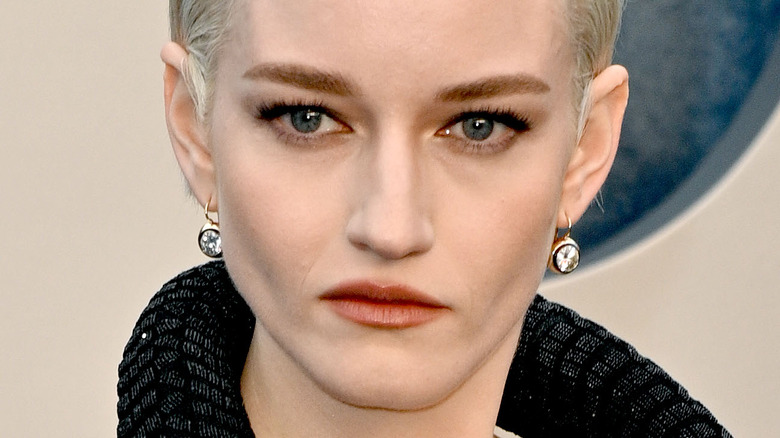 Lionel Hahn/Getty Images
Julia Garner has something to say about the Madonna biopic that recently got scrapped (at least for the foreseeable future).
It was just in January 2023 when Variety reported that the highly-anticipated film had been put on ice. The news was likely due to Madonna embarking on a large-scale world tour, with shows scheduled to happen in major cities across the globe, including London, Paris, Barcelona, and New York. Sources close to the star divulged that while the singer is prioritizing the tour over other projects, she looks forward to working on the film about her life once she finds the time. She sought to write and direct the whole thing, after all. 
This news broke nearly a year after reports revealed that the Madonna biopic was "in active development," with Julia Garner being "the choice" to play the Queen of Pop on the big screen. She reportedly beat out other strong contenders, including Florence Pugh, "Euphoria" star Alexa Demie, and pop stars like Bebe Rexha and Sky Ferreira. Garner has been relatively mum since the cancelation news, but at the 2023 Vanity Fair Oscars after-party, she finally broke her silence.
Julia Garner still hopes to pursue the Madonna biopic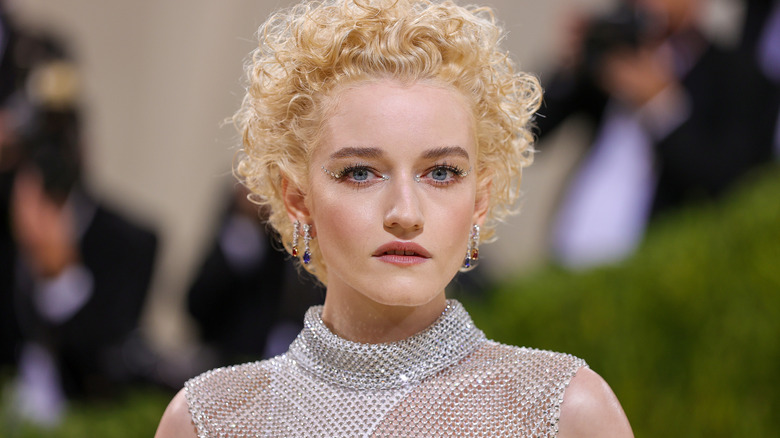 Theo Wargo/Getty Images
Julia Garner is still looking forward to fulfilling her destiny of becoming a "Material Girl" someday. Speaking with Entertainment Tonight, the "Inventing Anna" star slyly discussed the Madonna project that had been put on indefinite hold. When asked if she was still optimistic about the film's future, Garner kept things brief but expressed hope that the film might happen. "Yeah, yeah," she admitted, going on to tease what might happen down the line. "I don't want to tell too much. I want to keep things..." she trailed off. " Yeah, fingers crossed." 
It's not surprising that she is fighting for the future of the movie, considering how she reportedly underwent a grueling boot camp to secure the role. According to The Hollywood Reporter, actors in the running were tasked to sing and attend readings with Madonna herself. They even participated in dance sessions with both Madonna and her choreographer, which reportedly lasted 11 hours at times. "You have to be able to do everything," a source said of the boot camp.
This all, of course, is justified, since Madonna once said, "I've had an extraordinary life, I must make an extraordinary film." On her website, she shared her vision of what she wanted the biopic to be. The singer revealed, "I want to convey the incredible journey that life has taken me on as an artist, a musician, a dancer – a human being, trying to make her way in this world."