The Tragic Car Accident That Damaged Rebecca Gayheart's Career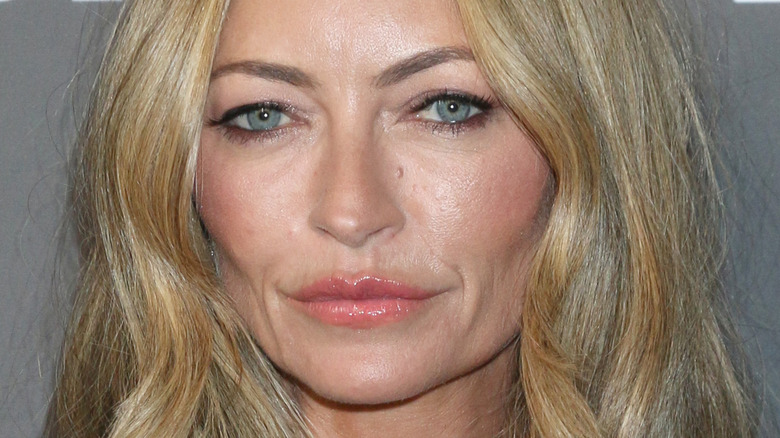 Kathy Hutchins/Shutterstock
The following article includes mentions of suicide.
Many may remember Rebecca Gayheart as the fresh-faced teen from the Noxema ads of the early 1990s. Her girl-next-door look catapulted her into more coveted acting roles, eventually landing her a part in the made-for-television movie series, "Vanishing Son." In 1994, Gayheart starred in the sci-fi series "Earth 2," which ran for two years. After the show ended, she joined the cast of "Beverly Hills, 90210" for its sixth season.
After playing minor parts in various movies, Gayheart's big break came when she played Brenda Bates in "Urban Legend." Her next big role was starring alongside Rose McGowan and Julie Benz in the campy crime movie, "Jawbreaker." It seemed as if Gayheart was rising in the Hollywood ranks and about to become America's sweetheart. However, after starring in "Urban Legends: Final Cut," her career took a sudden hit — and it had something to do with a horrific accident involving a young boy.
Rebecca Gayheart was charged with vehicular manslaughter in 2001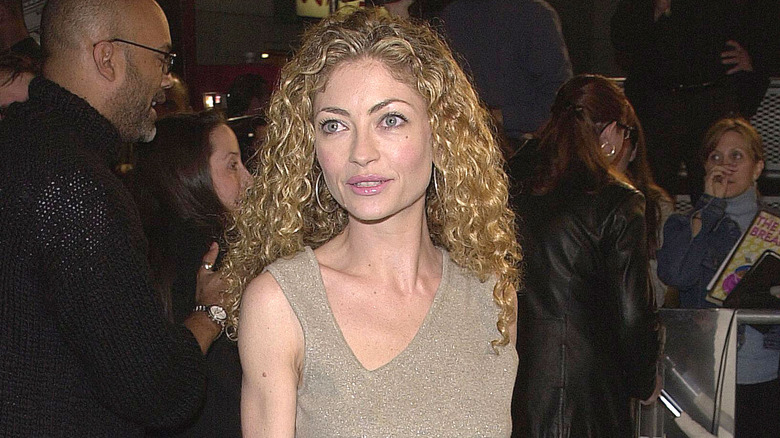 Vince Bucci/Getty Images
In June 2001, Rebecca Gayheart changed the course of her life — and the lives of a young boy's family — when she was involved in a fatal car accident. Gayheart was driving in Los Angeles when the cars ahead suddenly stopped. The actor attempted to go around the other vehicles and struck 9-year-old Jorge Cruz Jr., the Los Angeles Times reported. The next day, Cruz Jr. died from the injuries he sustained from the accident. Although it was determined that no drugs or alcohol was involved, Gayheart was charged with misdemeanor manslaughter, and Cruz Jr.'s parents sued her for "negligence and wrongful death."
Gayheart pleaded no contest to the manslaughter charge. The actor received three years of probation, a $2,800 fine, and had her license suspended for one year, per E! News. She was also ordered to complete 750 hours of community service. Gayheart voluntarily paid for Cruz Jr.'s funeral service and hospital expenses and offered to pay for his parents' grief counseling. However, her punishment didn't mitigate her guilt, and it took Gayheart almost 20 years to finally open up about the tragedy.
Rebecca Gayheart spiraled after death of young boy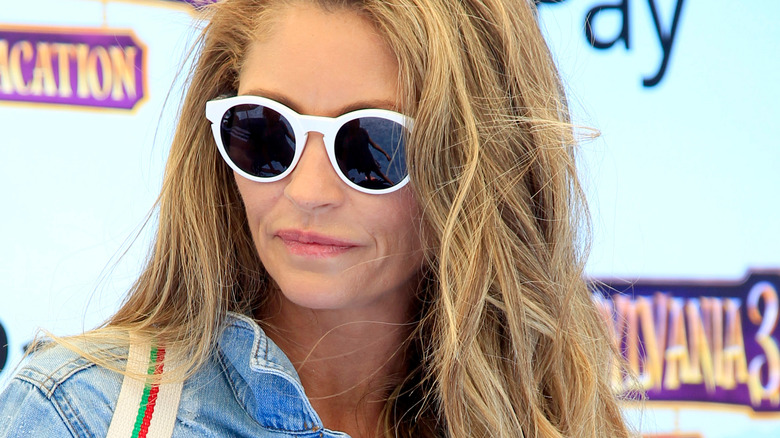 Kathy Hutchins/Shutterstock
Rebecca Gayheart spoke about the fatal car crash that killed Jorge Cruz Jr. on the "The Only One in the Room" podcast 18 years after the accident. Gayheart described feeling suicidal post-tragedy and shared, "I did not cope very well after. I just didn't want to live after that accident. ... I couldn't handle it at all, so I spent about a year just trying to kill myself. Basically, by doing every self-destructive thing a person can do." The actor then advised listeners, "If a car in front of you hits their brakes and they stop, you don't go around them to avoid hitting them. You hit them because there's a reason they're stopping." She explained that Cruz Jr. was running after a soccer ball in the street, which was why the other cars had suddenly stopped. "I couldn't see that reason," Gayheart admitted.
Before the podcast, Gayheart explained to People why she finally opened up about the accident after nearly two decades. "I did it because I was thinking, if there's one person out there who feels the same way and I can offer them some perspective of it all being okay, then it's worth it," she shared. Gayheart now finds strength from her two daughters, Billie Beatrice and Georgia Geraldine, whom she shares with her ex-husband, Eric Dane. "Right now, my kids are everything. My kids keep me in line," the actor gushed.
If you or anyone you know is having suicidal thoughts, please call the National Suicide Prevention Lifeline​ by dialing 988 or by calling 1-800-273-TALK (8255)​.