Avril Lavigne And Machine Gun Kelly Have Grown Close Since Their First Collab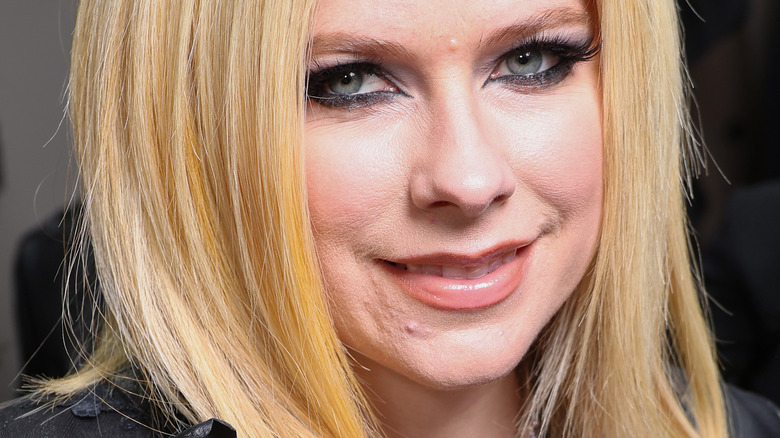 Pascal Le Segretain/Getty Images
Things aren't so "Complicated" between Avril Lavigne and Machine Gun Kelly. The two pop-punk rockers have recently forged one of the scene's most exciting friendships. While the musicians have only known one another for a few years, you might not be able to tell. It all started when their pop-punk worlds collided in 2022, and they collaborated on the ultimate hit song, "Bois Lie." Lavigne had been teasing the collab on social media since 2020, but it was well worth the wait. Fans couldn't get enough of the track, and it's gone on to rack up millions of streams on YouTube.
It's exciting when your favorite artists collaborate, but it's even better when they form a genuine friendship. That's exactly what happened with Lavigne and Kelly. Shortly after the release of "Bois Lie," the "Emo Girl" singer announced that Lavigne would join him on tour, as reported by Nylon. The world tour helped bond the two musicians for life, and their friendship has only continued to grow. Now, it seems like one can't be seen without the other. From double dates to sharing their admiration for each other, Lavigne and Kelly go hand in hand.
Machine Gun Kelly set Avril Lavigne up with Mod Sun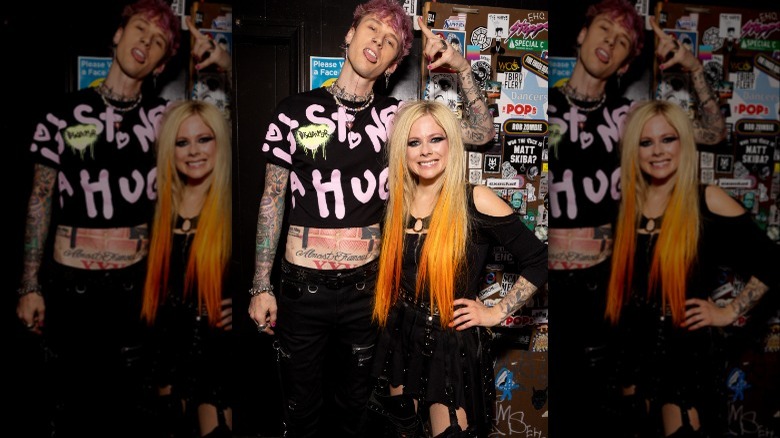 Emma Mcintyre/Getty Images
Machine Gun Kelly and Avril Lavigne can cross going on double dates off their ultimate best friends list. In March 2021, People noted that the two musicians took their friendship to the streets of Hollywood after they were spotted going on a double date with their significant others. Kelly was accompanied by his high-profile fiancée Megan Fox, and Lavigne was joined by fellow musician Mod Sun.
Kelly and Mod Sun kicked off their friendship at the Warped Tour in 2022. As Mod Sun recalled, "[Kelly] wasn't surrounded by a bunch of people, he wasn't making friends, but me and him? Best friends, right there. Spent every second together from there on out." Since the two were best friends, it only made sense that the "Emo Girl" singer would set Mod Sun up with one of his friends. As noted by Music Mayhem, that friend turned out to be Lavigne. Kelly successfully played matchmaker, and Lavigne and Mod Sun hit it off. Before long, the new couple was spotted alongside Kelly and Fox on a double date
In fact, Mod Sun shared a glimpse of their exclusive dinner to his Instagram Story. The video showed the four celebrities enjoying their meal as his and Lavigne's collaboration, "Flames," played in the background.
Machine Gun Kelly and Avril Lavigne support each other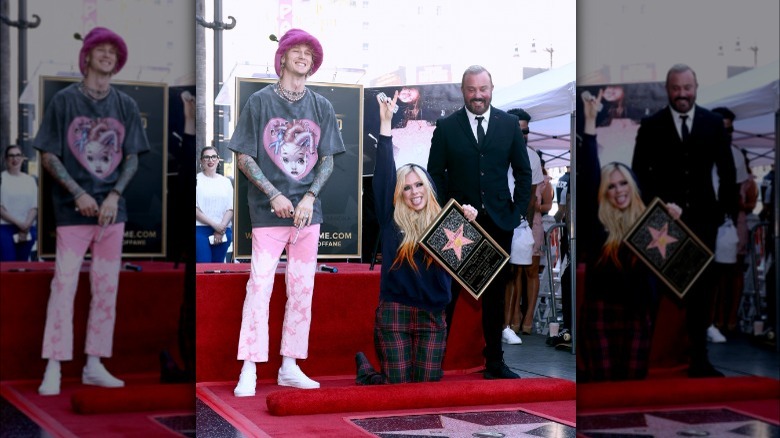 Emma Mcintyre/Getty Images
Friends are supposed to support one another through thick and thin, and that's exactly what Machine Gun Kelly and Avril Lavigne do. The two sing each other's praises at every opportunity. In 2022, Lavigne praised Kelly's musical abilities and the evolution of his career. She said in an excerpt from Time's 2022 Time100 Next issue, "He's grown in the most authentic way, starting as a rapper and evolving into one of the biggest rock stars in the world. I have a lot of respect for him and how thoughtful he is with his craft." The respect is mutual because Kelly returned the praise when Lavigne received a star on the Hollywood Walk of Fame.
Kelly took the stage and shared some heartfelt memories between him and the pop-punk princess. He said, "You were an inspiration for a generation of kids like myself, who wore baggy jeans and skated and didn't fit into what MTV's version of what the girls wanted." The singer continued to thank the musician for the impact that she has had on his life and for being an "amazing friend." He finished his speech by saying, "Your songs will live on past any of our lifetimes, so congratulations on being, f**k, being Avril Lavigne." Their bond appears unshakable, and fans are surely hoping for another collab.