Who Is Justin Baldoni's Wife, Emily Baldoni?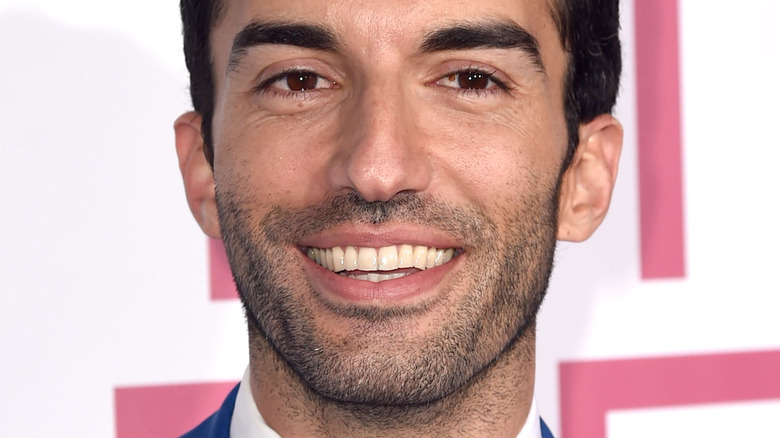 Kevin Winter/Getty Images
Since "Jane The Virgin" aired in 2014, fans have been fighting and taking sides in another on-screen love triangle. The debate over Team Michael or Team Rafael had fans ferociously defending each character. However, as seasons progressed, Justin Baldoni swept nearly everyone off their feet as the dashing Rafael Solano in the hit CW show. One individual on Team Rafael's side from the start was Justin's wife, Emily Baldoni.
According to Us Weekly, the couple had been dating long before the actor got his break on "Jane The Virgin." Being the true romantic he is, Justin created a 26-minute proposal video for Emily that has been viewed more than 13 million times. As if the video didn't show how much he loved Emily, the actor shared his feelings for Emily with Makers. He said, "When I met Emily, it was unlike all my other experiences. She had like a depth and a grace and this quiet strength that I think I always dreamed of and I just knew [she was the one]." The couple couldn't contain their love and tied the knot in 2013. Since then, they have only expanded their family by welcoming two children.
The two have been married for nearly 10 years and seem happier than ever. And although Justin is in the spotlight, not much is known about Emily. So, we are here to fill you in on all the details about the leading lady in the actor's life.
Emily Baldoni is a businesswoman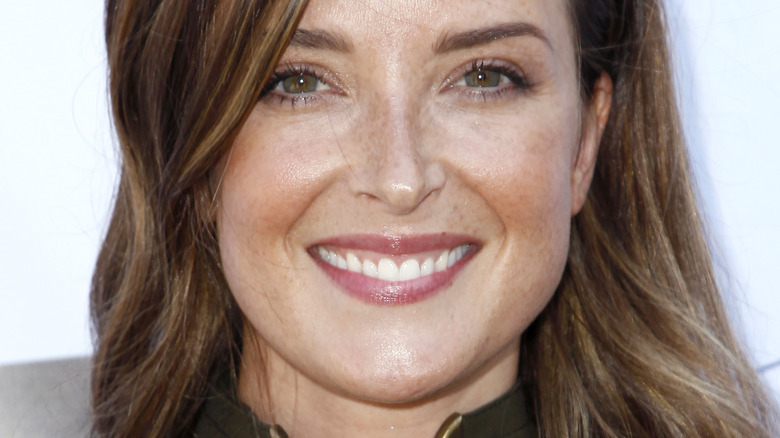 Tibrina Hobson/Getty Images
When Emily Baldoni became a mom in 2015, her whole life changed. Her days were constantly interrupted by her trying to cover herself up to breastfeed her newborn. It became a daunting task for Baldoni, and because of this, she decided to create a product for moms all around the world. She told "Good Day LA" the inspiration behind the company, "I realized when I started my breastfeeding journey that there were moments when I wanted a little bit of privacy, and I refuse to hide in a filthy bathroom or dark closet, and I also refuse to wear those weird apron things." Baldoni was inspired by her mother-in-law, who made her a breastfeeding wrap.
The entrepreneur decided to create a company with a co-founder, Satya Twena, that created a new look on traditional breastfeeding cover-ups called Amma. Baldoni told Healthway the mission behind the company and why it was important for her to start the company, saying, "I co-founded with a mission to celebrate and elevate the experience of motherhood." The company has expanded from the stylish cover-up, called a "cocoon," and now sells oils and milk pads, among many other products. However, their main focus is the cocoon. Baldoni and Twena have created a successful business with more than 88K Instagram followers and positive reviews from moms everywhere.
Emily Baldoni is Swedish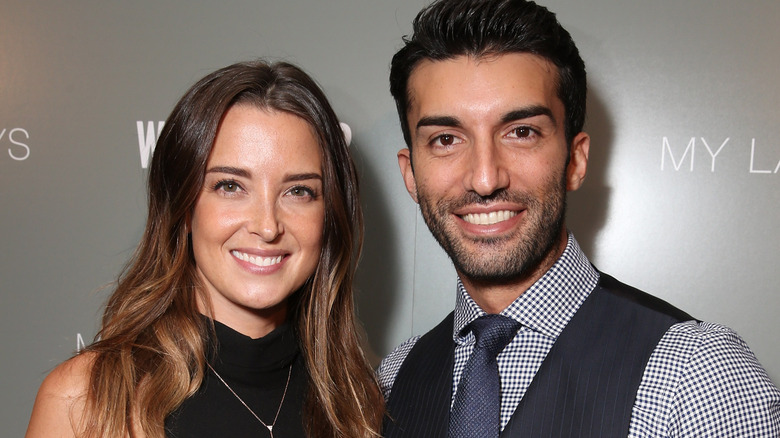 Todd Williamson/Getty Images
Sweden is known for its scenery, sustainability, and now, Emily Baldoni. The Amma co-creator, per Healthy Celeb, was born and raised in Uppsala, Sweden. In Sweden, Emily studied theater and kickstarted her love for acting. Knowing there were more opportunities in the U.S. for her profession, Emily moved to Los Angeles to pursue her career. However, the Swedish native will always remember where she came from and many times, she misses her home like no other.
When asked by Healthway which superpower she would like to have, she had her home country in mind. She said, "Teleporting would be pretty awesome too since my family lives in Sweden and I could just keep hopping around the world showing off my other fancy superpower." Emily is proud of her Swedish roots, and her husband, Justin Baldoni, even gave fans an inside look into her happy place.
In 2021, the Baldonis took a trip to Sweden and Justin shared a TikTok video of Emily participating in Midsummer. According to Visit Sweden, Midsummer, which welcomes the summer season, is one of the most popular celebrations in the country. So, Emily being the Swedish native she is, had to join and celebrate with a Midsummer dance. Despite moving to Hollywood, the businesswoman will always be proud of her roots and honor them any time she can.