What Is Daryl Hannah Doing Now?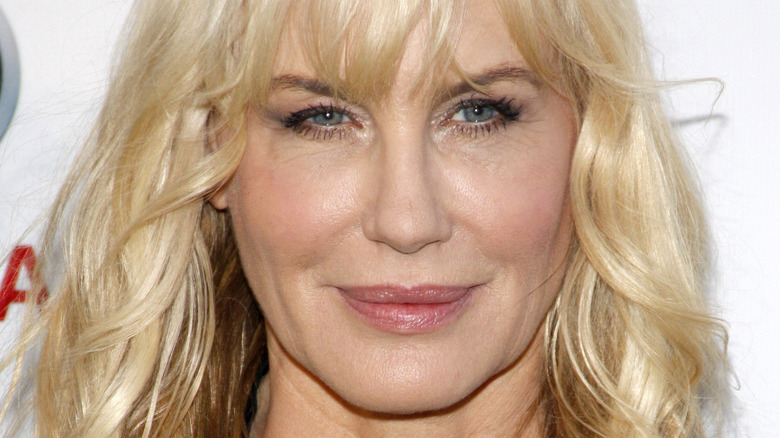 Tinseltown/Shutterstock
Daryl Hannah was one of Hollywood's most popular leading ladies in the 1980s, but these days, she's living a much quieter life. Hannah landed her big break in the 1978 movie "The Fury" when she was just a teen. While her debut role was small, she went on to star in her first big film, "Blade Runner," with Harrison Ford. Hannah recalled to Empire about being up against other young actors for the screen test and having to come up with her own futuristic look. She ended up putting on an "old yak-hair wig" and covered up her eyebrows. "I remember being devastated by what the other girls looked like because they were really beautiful and I looked like a total freak," Hannah shared. But her look obviously worked for the part, as she landed the role of Pris.
Hannah starred in a few more films, but her next major movie was as a charming mermaid in "Splash!" She went on to score roles in popular hits such as "Steel Magnolias" and "Grumpy Old Men." However, her career started dwindling until she starred in the "Kill Bill" franchise as the cold assassin, Elle Driver. While Hannah hasn't completely given up on acting and still takes on roles, she has spent years on her other passion project — saving the environment.
Daryl Hannah was arrested several times while protesting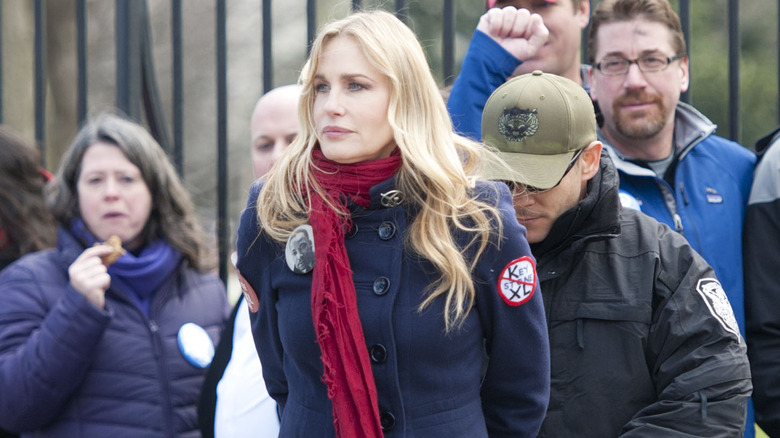 Leigh Vogel/Getty Images
Besides being an award-winning actor, Daryl Hannah is a staunch environmental activist. In 2011, she was arrested outside of the White House for protesting the development of the Keystone XL pipeline, which would run crude oil from Canada to the Gulf Coast. Hannah was charged with trespassing and resisting arrest, having to pay a $4,000 bond. The actor was also arrested back in 2006 after she chained herself to a tree for three weeks to prevent the South Central Farm in Los Angeles from being bulldozed. Hannah was taken into custody again in 2009 during a mountaintop removal mining protest in West Virginia.
Hannah doesn't just talk the talk either. She bought an eco-friendly home in Malibu powered by solar energy. She has since traded her mountainside oasis for the colder climate of Colorado. Hannah shared an Instagram reel of various animals, including llamas and chickens, romping in the snow in a large compound. All of the animals she keeps are rescues and she even takes in abandoned horses. But she's not quick to label herself as just an environmentalist, however. "I just can't work that way — it's all interconnected to me, and what I'd like to do is help people understand that interconnection — that if you buy a T-shirt from a chain store, it may have been made with sweat-shop labor," Hannah told The Guardian. Indeed, Hannah's efforts reach far beyond helping the environment, as she's also a crusader for human rights.
Daryl Hannah is passionate about helping sex trafficking victims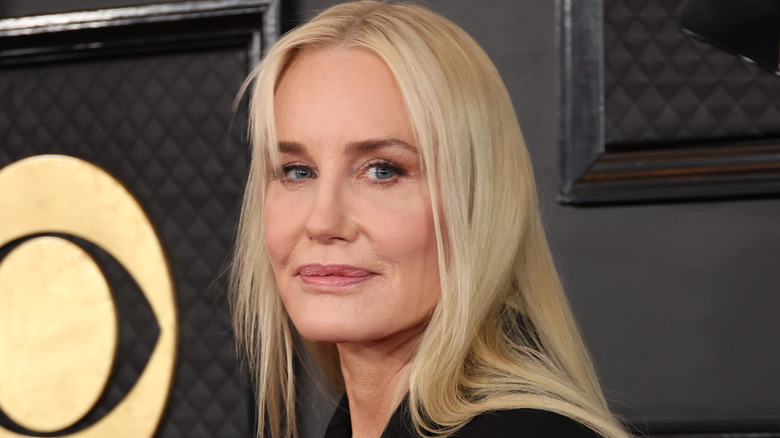 Amy Sussman/Getty Images
In 2006, Daryl Hannah was featured on "America's Most Wanted" for her efforts to expose sex trafficking in Thailand and Cambodia. "She travels around the world and documents these kinds of sex crimes that are happening in various countries and she is basically making her own film about it," producer Andrea Miller stated, per CBS.
Her passion began when she learned that human slavery was going on around the world from a friend. Hannah went to Southeast Asia to educate herself and do some research, which led to her being inspired to make a documentary about human trafficking. The actor went so far as to go undercover with a friend and sneak into brothels. "I had to play the part of a pervert; I'd go in with a guy, and we'd act like we were a couple looking for a kid. The pimps didn't question us — they would just show us everyone they had available," she told Marie Claire in 2008.
Hannah was also involved in a 2008 documentary "Call + Response," which shed light on sex trafficking and slavery. The activist undoubtedly lent her firsthand experience to the film. Hannah has since quietly married Neil Young in 2018, and she continues to work hard on the many social issues for which she feels so strongly.